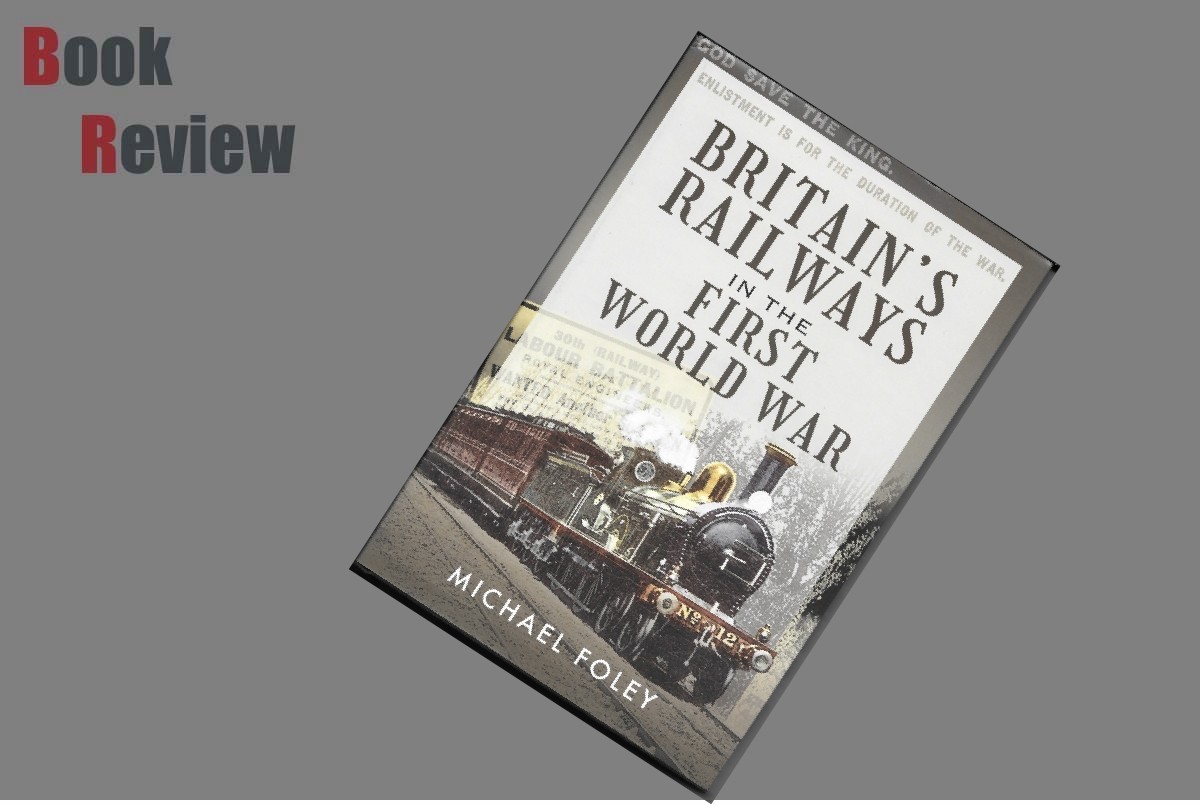 Brief History
When Britain declared war on Germany in 1914, trains efficiently moved huge numbers of troops and equipment between the Home Front and France.
Trains also transported rations, water, and coal across Britain and continental Europe in a way not previously possible during the conflict.
A huge industry
In 1914, the country had 23,000 miles of rail track and 4,000 stations, according to the industry body Rail Delivery Group. Passenger numbers had reached more than 1.5 million.
The railway had become one of Britain's biggest employers with more than 700,000 workers. Of these, more than 100,000 enlisted when war broke out, leading to a substantial skills shortage at home when the railway was under great pressure to deliver forces and supplies to the front line.
The first deployments
Britain declared war on 4 August 1914 and by the end of the month, the railway had transported almost 120,000 servicemen to Southampton, where they would board boats to France.
The first train carrying members of the original expeditionary force left Waterloo station on the morning of Sunday 10 August, arriving at Southampton station at 8.15 am.
Over the next three weeks, a train full of troops would reach the docks every 12 minutes, 14 hours a day.
Women and the Railway
About 13,000 women worked on the railway in 1914, mostly in domestic jobs such as cleaning, washing, and waitressing. With 100,000 men enlisted, women stepped in to fill essential functions.
More than 1.6 million women took on traditionally male jobs, with more than 100,000 working in various forms of transport, particularly as engineers.
Many remained in their new positions at the end of the war. The number of women working on the railway has never fallen below pre-WWI levels.
Ambulance trains
Trains transformed into mobile hospitals – in Britain and abroad – to treat injured personnel. During the war, these trains moved about six million wounded servicemen.
Ambulance trains, which became the primary mode of transport for the sick and injured, even had operating theatres, and tiled floors, walls, and ceilings for better hygiene. Surgeons would perform emergency operations mid-journey, despite the movement of the train.
The Secret Railway
A new station, line, and port were built in Richborough in Kent as Dover reached capacity during the war. Known as The Secret Harbour of 1916, it transported tonnes of materials required for the war on train wagons rolled from the track to ferries.
This infrastructure significantly cut the amount of work and time needed to move supplies. Between 1916 and 1918 it carried more than 1.2 million tonnes of supplies and munitions. The Secret Harbour itself was camouflaged and all its buildings were painted to match the background of a low-lying area.
Welcome home
Troops coming home after long periods abroad received a rail ticket to see their loved ones. Tired from service, they were often greeted by volunteers providing free refreshments paid for by donations. The free buffet at Waterloo station fed more than eight million sailors and soldiers between 1915 and 1920.
Contents
This book is a hardback book with a glued spine with pagination 202 and a very interesting front cover that will grab your attention
Author Michael Foley
Michael Foley developed his interest in railways after training to be a guard on goods trains. He later qualified as a teacher and spent much of his teaching career in primary schools in the East End of London. After leaving teaching to become a full-time carer to his twin grandsons, who were severely disabled, he began to write seriously for the first time. Since then, he has published more than thirty local and military history books. He has contributed to numerous articles in magazines such as Best of British, This England, Essex Life, and Britain at War. He has also had short stories published in My Weekly magazine. In recent years, he has written a weekly football column for the Havering Post and a weekly local history column for the Dagenham Post. He lives in Romford with his wife and grandsons.
Chapter 1 1914
Chapter2 1915
Chapter3 1916
Chapter4 1917
Chapter5 1918
Chapter6 1919
The view that War was coming was prevalent in the years leading up to 1914 and several preparations were already underway. Because of this, the Railway Executive Committee was formed as early as 1912, its objective is to act as an intermediary between the government and the numerous British railway companies that existed at the time. When the war was declared, the government took over 130 separately owned railway companies. This still left more than forty-six others to remain independent. These were either short or light railway systems.
The main objectives of the early railway units were to prepare the route, lay and maintain the permanent way and construct bridges and platforms. They were also to defend stations, make field works and in extreme circumstances, destroy railways if there was a danger to their base and enemy troops were likely to use the railway. The Belgians destroyed their lines and bridges to stop the Germans from using them.
The first move in the conflict that became the First World War was the declaration of war between Austria-Hungary and Serbia on 28th July 1914. Russia started to mobilise in support of Serbia. Germany knew they had to move quickly if their plan was to work. Germany declared war on Russia on the 1st of August. In Britain preparations were already in full swing, with platelayers from Great Western Railway having been given the job of patrolling the mainline from London to Avonmouth as the fear of sabotage was extremely high, this was before Britain had even become involved with the war.
Although the Germans reached France quickly, the damage to Belgian railways meant the German supply lines were severely curtailed.
Britain's railway troops were trained at theLongmoor Military Railway in Hampshire, originally the Woolmer Instructional Military Railway.
British troops spread across the country from Land's End to John O'Groats in various barracks and camps led to the biggest task that the railway had ever been tasked with before.
This book like Britain's railways in the second World War is full of interesting information for instance Although many railwaymen went on to serve in a similar capacity in the forces, some carried out a vastly different form of service, and often with spectacular results. J.E. Curtis was a railway police constable for the Midland railway. When the war began, he was a naval reservist and became a second-class Petty Officer in the Royal Navy. He was awarded the Russian medal of the order of St Anna by no less a personage than the Czar! This was earned while serving in the white sea. Curtis had served in the Navy before his railway employment and already held the China medal from his previous service. Such events were widely reported in various railway magazines, which looked for any opportunity to report on the success of their employees in the forces.
Getting them into France was only the beginning. The general work of the railways still had to be done and was evident in places such as the Caledonian railway area where there were thirty large engineering works, 43 iron and steel works, and 35 shipbuilding works. The company also had to take Coal to the fleet based in the area. Some of the gradients on their lines were so steep they need help with extra engines to pull the trains. In August alone, 342 naval or military trains were carried on their system.
If the situation seemed busy for the Caledonian railway in the first months of the war, it was soon to become much busier. At the time when war broke out, there had been two explosive works in the area the Redline Glenn Gunpowder Mill in Midlothian and Noble's Explosives but by the end of the war, there were seven. There were also many military camps being set up, which along with the munitions works, needed new sidings to be built. The company's workshops were also producing gun carriages and water tank carts, and they converted 16 coaches for ambulance trains.
It saw the worst-ever railway disaster to occur during the war on the 22nd of the month a troop train was involved in a tree train crash at Quintinshill an isolated spot about 10 miles from Carlisle. The accident illustrated the danger of wooden trains that were lit by gas and the Times commented that in eight out of the 13 accidents in recent years where the fire was involved, it was caused by an escape of gas from the train's lighting system.
The crash at Quintinshill involved an express from Euston to Edinburgh, which was running an hour late. It was made up of two trains that would separate for different destinations. There was also a local Caledonian passenger train as well as the troop train. The accident was caused by two signalmen George Meakin and James Tinsley. The men had an arrangement whereby the man on night duty would stay a bit later so that a man could delay his arrival this meant that he could get a lift to work on a local train that passed just after the time he should have been at work.
In Birmingham during the war years, much of the normal industrial production was suspended and replaced with Government work. One company alone produced nearly 1,000 large tanks each over the loading grade of the railways locally, weighing 30 tons.
This offering from Pen and Sword is full of interesting facts that certainly leave you unable to put the book down for looking for the next fact. It continues in this fashion pretty much to the end of the book with plenty of pictures 104 to be precise they all have information at the front of the book that tells you what is happening in each picture. It really is a very fascinating book.
Conclusion
For someone who is into model railways and looking to be building a new layout based around World War 1 then this is a book full of facts allowing you to be able to model some of the areas with the information and of course pictures. I also believe that anyone fascinated by World War 1 should also not discount this exceptional book if it was not for the railways which were all intense and purpose an integral part of the logistics of moving so many soldiers, horses, artillery, armament, food, clothing amongst many other things. But perhaps, more importantly, bringing back the injured soldiers inside specifically made coaches fitted out with operating theatres, beds, and of course doctors and nurses to be able to look after the soldiers which could be traveling across many miles before reaching the British Isles. Priced at £20 it is also I believe it is very good value for your money.