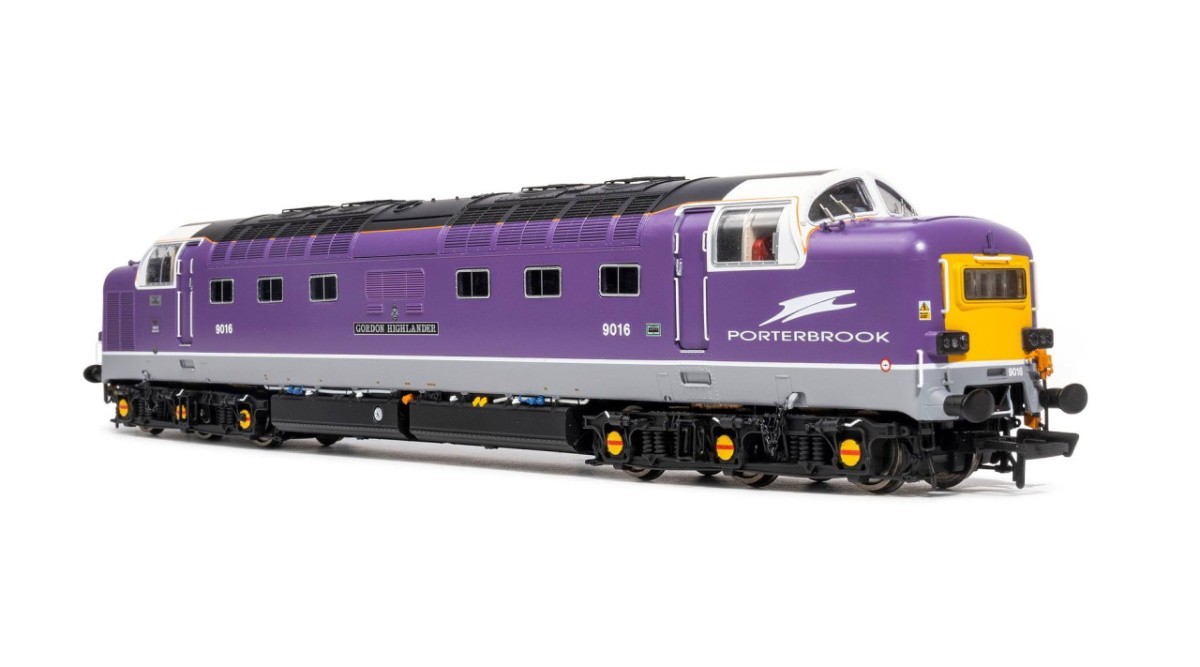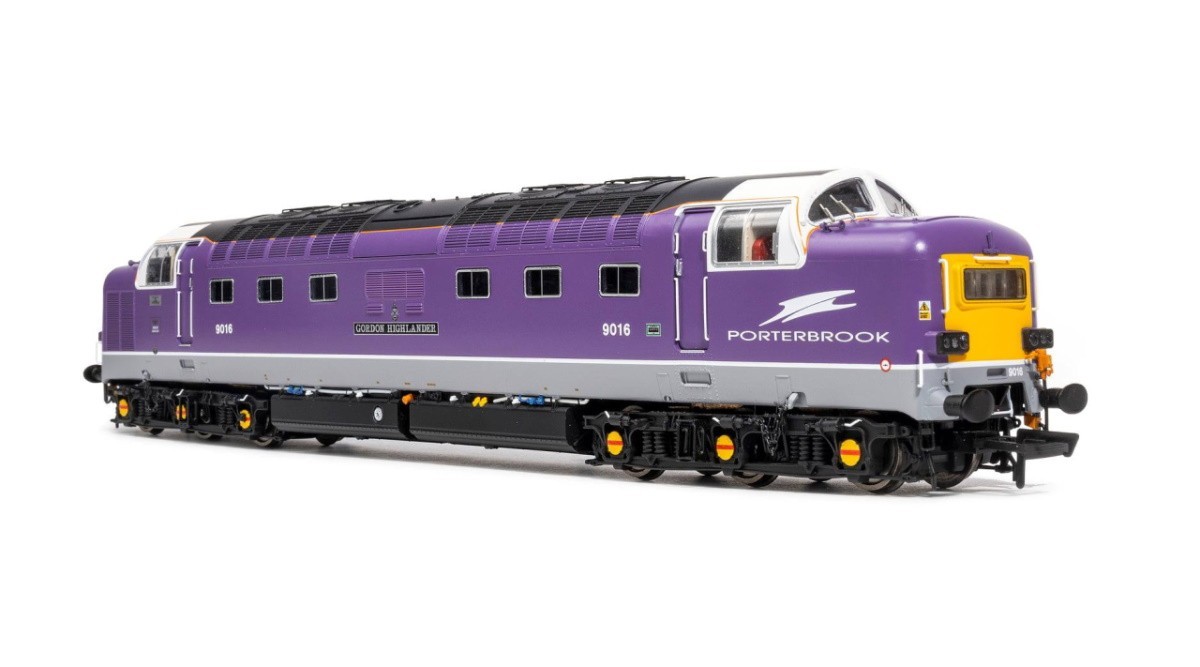 GORDON'S ALIVE! A first look at our decorated purple Deltic!

Back in September we gave our last comprehensive up date on our Class 55 project, outlining all the work that still needed to be done.Well, here is the fruit of that work.
We will have previews of our Green and Blue Deltics next week, but here's a first look at the controversial Gordon Highlander in Porter brook Purple!
Please note that these are hand assembled samples, so fit and finish is not what it will be on the production models you will receive.Areas like the engine room windows, handrails etc will be vastly improved for the production models. The purple is slightly wrong too, and will be corrected.
Having assessed these samples, we have already fed our recommendations back to our factory to keep us on schedule for delivery in Q2 2021. We now anticipate that this is a deadline we will hit, albeit late in Q2, so this summer will see this purple reign on your layout.
Fancy 9016? Place your pre-order here:
https://accurascale.co.uk/collections/locomotives/products/9016-gordon-highlander

Please remember, when contacting retailers or manufacturers, to mention that you saw their products highlighted here – on RailRoad Modelling