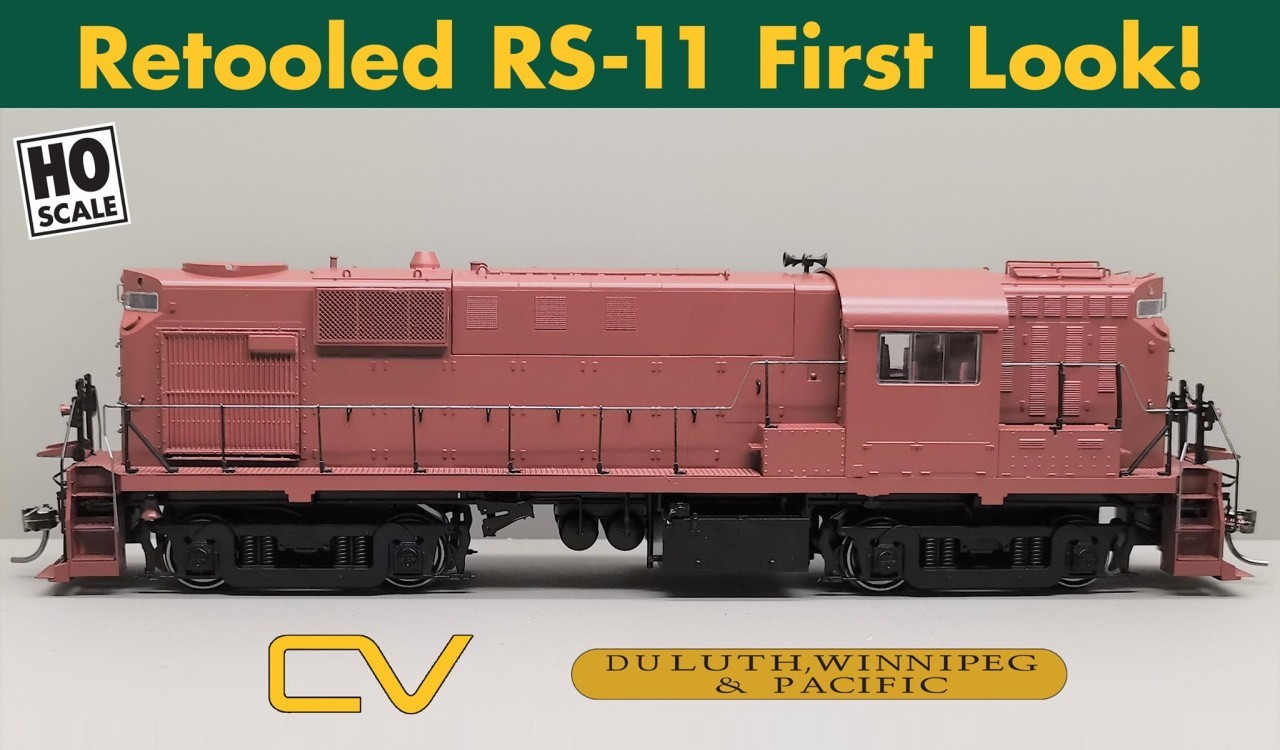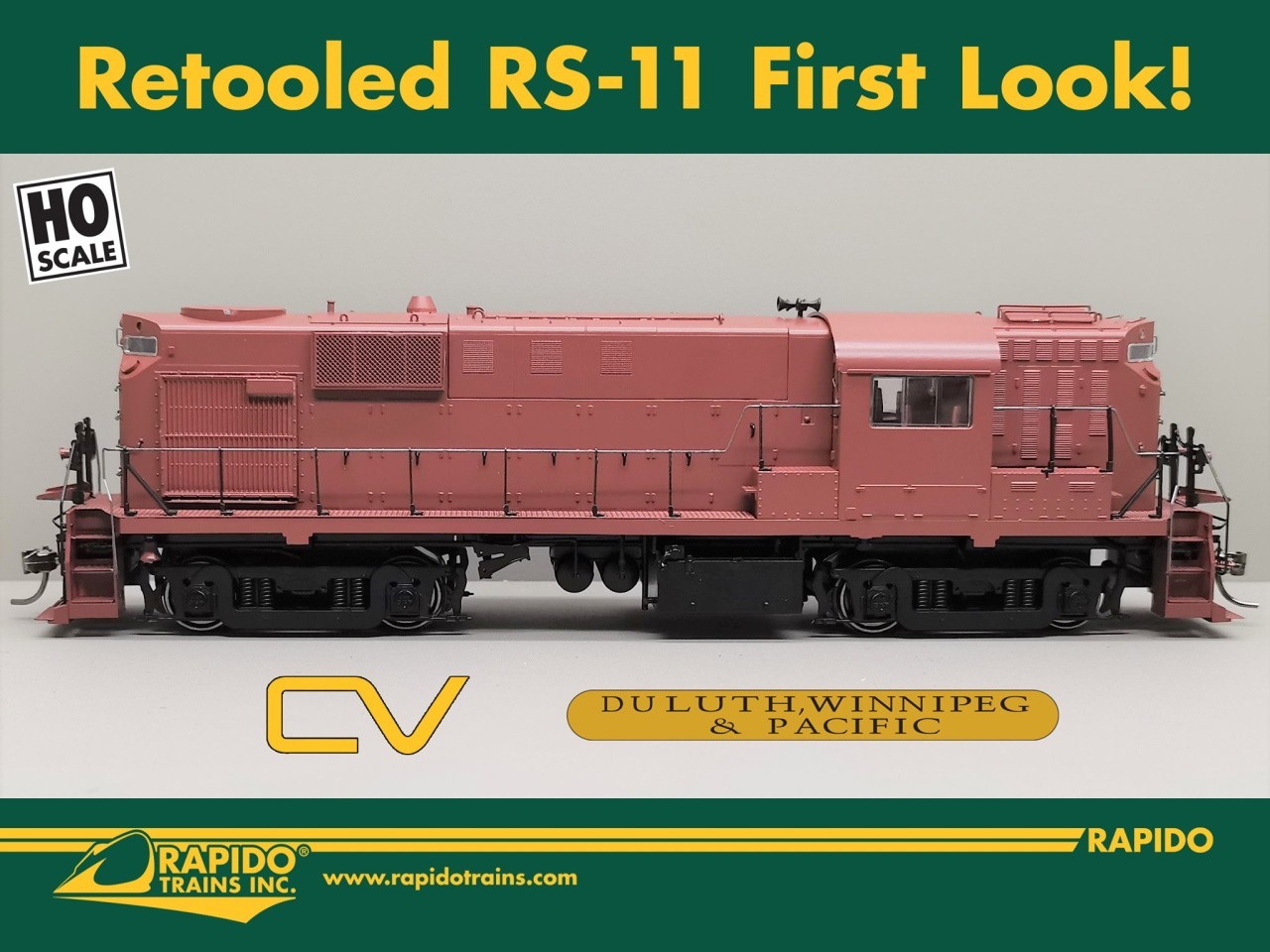 Here's a first look at our retooled HO scale RS-11 featuring a totally re engineered design for ease of disassembly and new prototype specific details! In this shot we see the Central Vermont and DW&P RS-11 with short nose mounted dynamic brakes, lightweight trucks and many other unique details.

On the first run of RS-11 or RS-18 locomotives the factory came up with a…. unique… way of attaching the body shell. For this new run we have completely redesigned the way that the RS-11 and RS-18 locos are put together. Now, instead of twenty screws, fourteen clips and three volumes of expletives the body is held in place by just three screws at each end.That's it!
For this, our second run of HO RS-11's, we've tooled new hoods, roofs and details for Central Vermont, Delaware and Hudson, Duluth,Winnipeg and Pacific, Maine Central (and Portland Terminal) New York Central,Nickel Plate, Northern Pacific (and BN) and Seaboard Air Line. Yes, each one is different! We have loads of road-specific details like the bell on the BN units, correct car body vent placements, the dynamic brake vents on the side of the CV short hood and even the Nickel Plate's extra headlight and side sillpoling pockets.
Our Second Run RS-11 Models feature:
Correct hood and roof profiles 3D scanned from the prototype
Operating number boards, headlights, class lights and cab control stand lighting
Working inspection lights in the inspection light castings
Straight metal side handrails with plastic stanchions
Huge amount of newly-tooled road name-specific details
Full under body piping, conduits and steam lines, where appropriate
Correct road name-specific corner steps
Separate grab irons and handrails installed at the factory
Heavy, die-cast chassis and full, multi-color interior
New, rock-solid 5-pole skew-wound motor with dual flywheels and Rapido's renowned silky-smooth drive
DC/Silent (21-pin DCC Ready) or DC/DCC/Sound (ESULokSound) available
Accurate sounds recorded from a real Alco 251B prime mover
Go over to https://rapidotrains.com/to see the full range of livery and pre-order details
Please remember, when contacting retailers or manufacturers, to mention that you saw their products highlighted here – on RailRoad Modelling