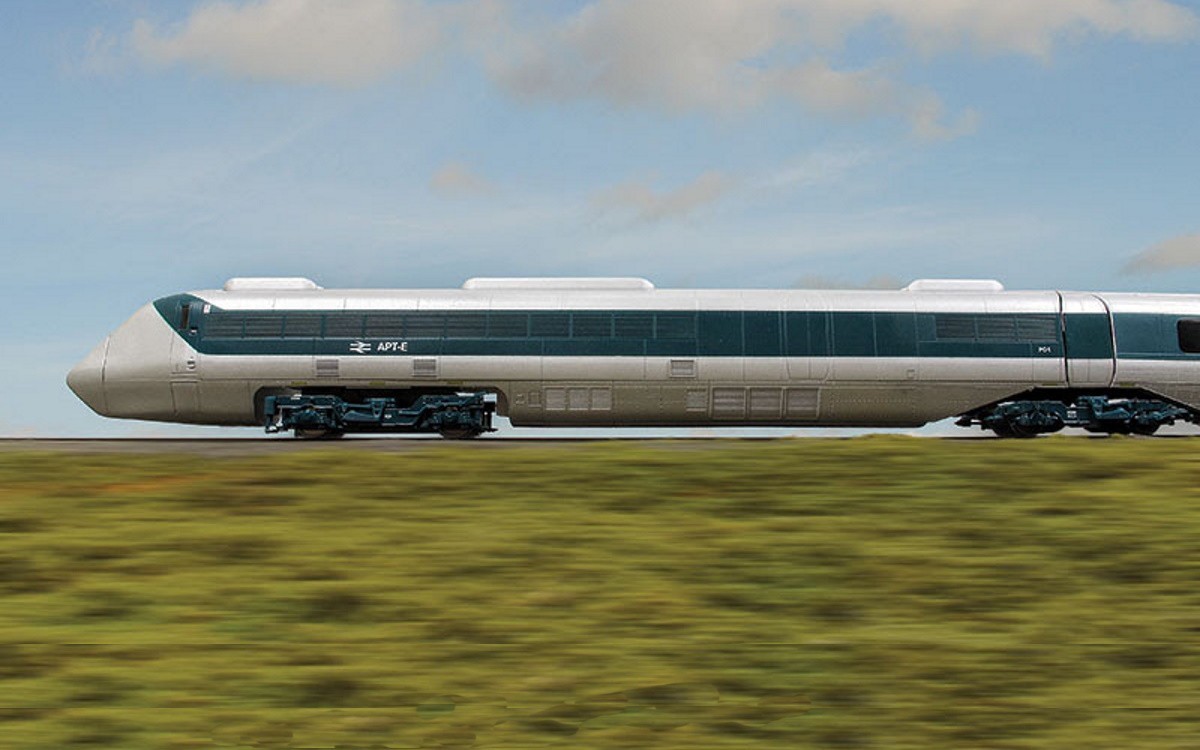 "Didn't buy an APT-E the first time round? Here's what you missed":
Stunning and accurate looks, thanks to a laser scan of the real APT-E
Fully detailed interior, complete with test and computing equipment
Directional and internal lighting
Flawless finish with the finest lettering printed
Accurate sound so that you can fully re-create APT-E's 1975 record breaking run
Insight from Kit Spackman, aka Mr Tilt, who was part of the team that masterminded the tilting system on the real thing.
And did we mention that it really tilts? No? Well, it really tilts!
924001 Four-car APT-E (without sound). RRP £379.95
924501 Four-car APT-E (with sound). RRP £479.95
924002 Single car. RRP £119.95
Please remember, when contacting retailers or manufacturers, to mention that you saw their products highlighted here – on RailRoad Modelling