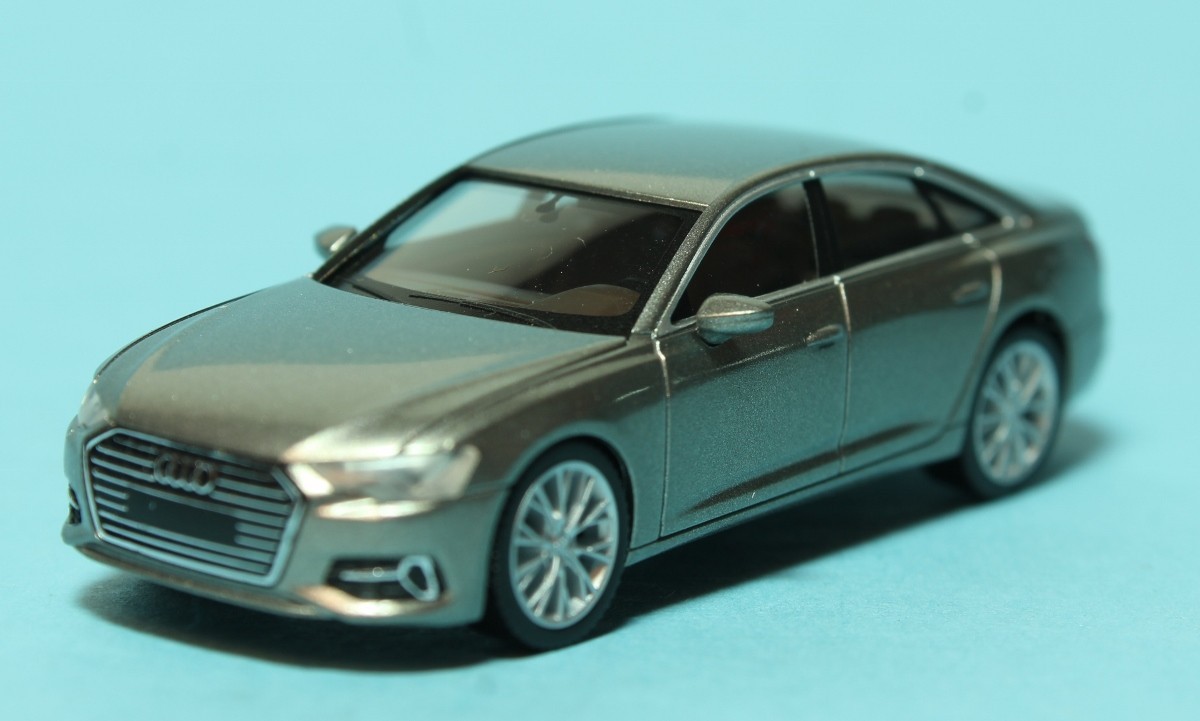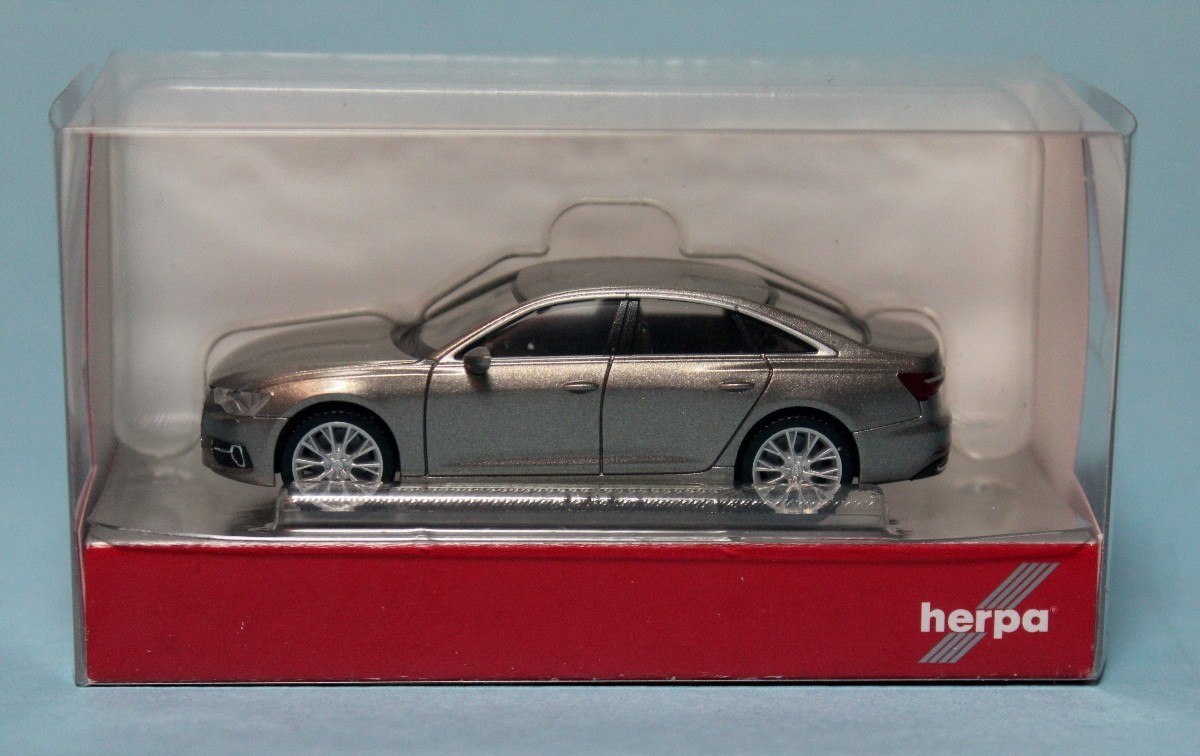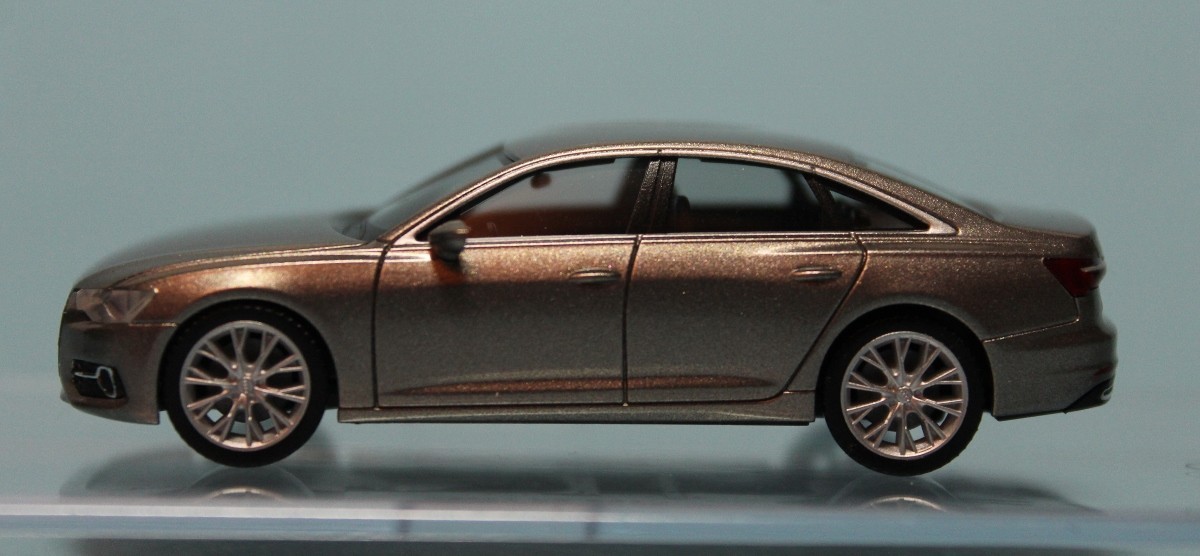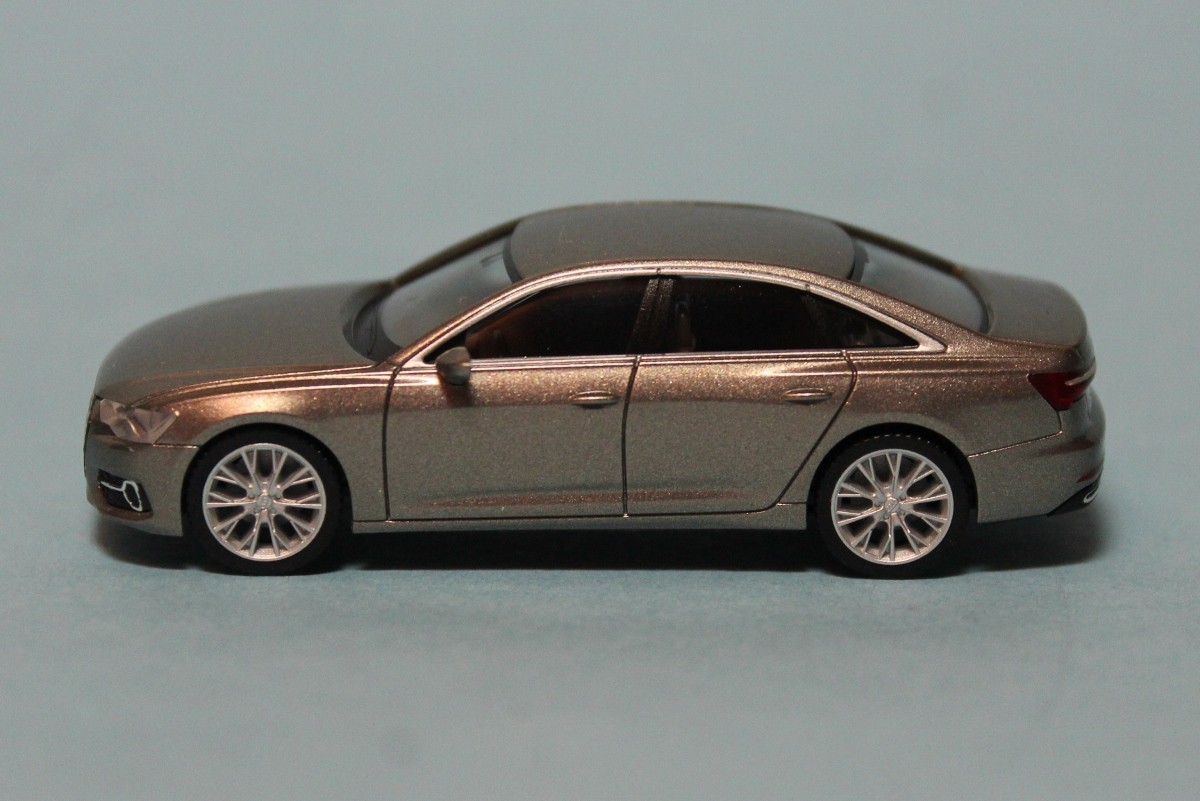 Introduction
This is Herpa's carat beige metallic Audi A6 Limo, item 430630.

Audi A6
Beautifully, sleekly styled, the Audi A6 is an executive car marketed by the German automaker Audi AG, now in its fourth generation. It is available in saloon [sedan], and wagon configurations, the latter marketed by Audi as the Avant. All generations of the A6 have offered either front-wheel drive or Torsen-based four-wheel drive – marketed by Audi as their Quattro system. Second and third generation A6 models have shared their platform with the company's Allroad models. [1]
Audi A6 engines are either a 310 hp 3.0 liter TFSI® V6 engine with Audi FSI® direct injection and supercharging, or the 211 hp Audi 2.0 liter turbocharged DOHC engine.

Herpa Audi A6 Limousine

This Audi A6 Limousine is factory assembled. It's securely packed in a form-fitted tray held inside a clear plastic carton with end opening flaps.

The model is skillfully molded and assembled without any blemishes or flaws. Doors, hoods and panels lines are defined with fine recessed lines; the grille intentions are much deeper. The door handles are slightly raised. The model features applied side view mirrors.

Underneath the car is a single piece chassis with very basic molded detail. Soft tires, with no tread detail, are pressed upon hubs to support the model.

Detail & Finish
Detailing

The model features headlights and tail lights of appropriately colored clear lenses. Detail inside the passenger compartment includes a rear view mirror, dashboard, steering wheel, gear shift, and bucket seats. This detail is easiest to see through the front and rear windshields, and can be seen through the side windows.
The gray automobile is trimmed with black chrome along the windows. The black grille also sports chrome detailing. Wipers are molded into the windshield chrome. The model features separately applied sideview mirrors. An exhaust port peeks out from underneath the rear bumper.
Finish

This model is painted carat beige metallic , and the finish is smooth. The rims are molded in color. The Audi emblems are molded on the nose and chromed.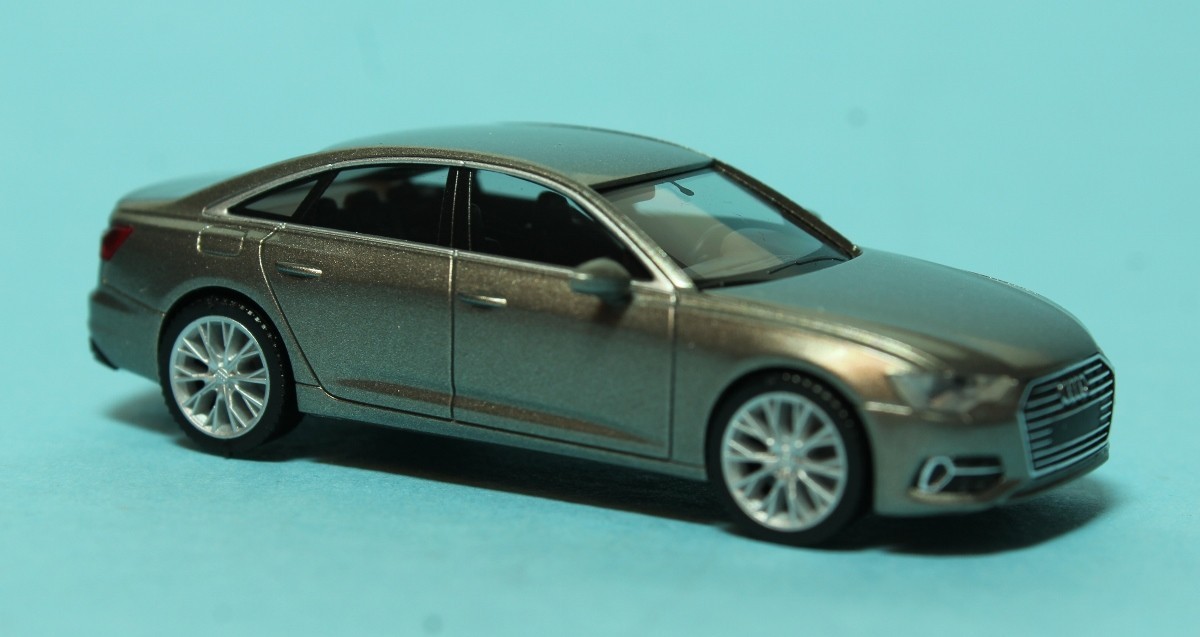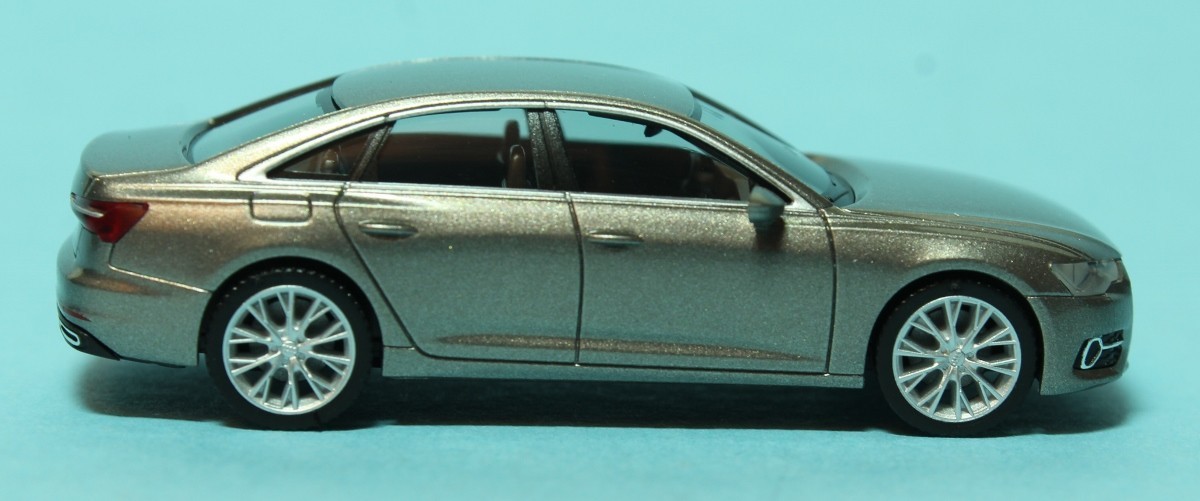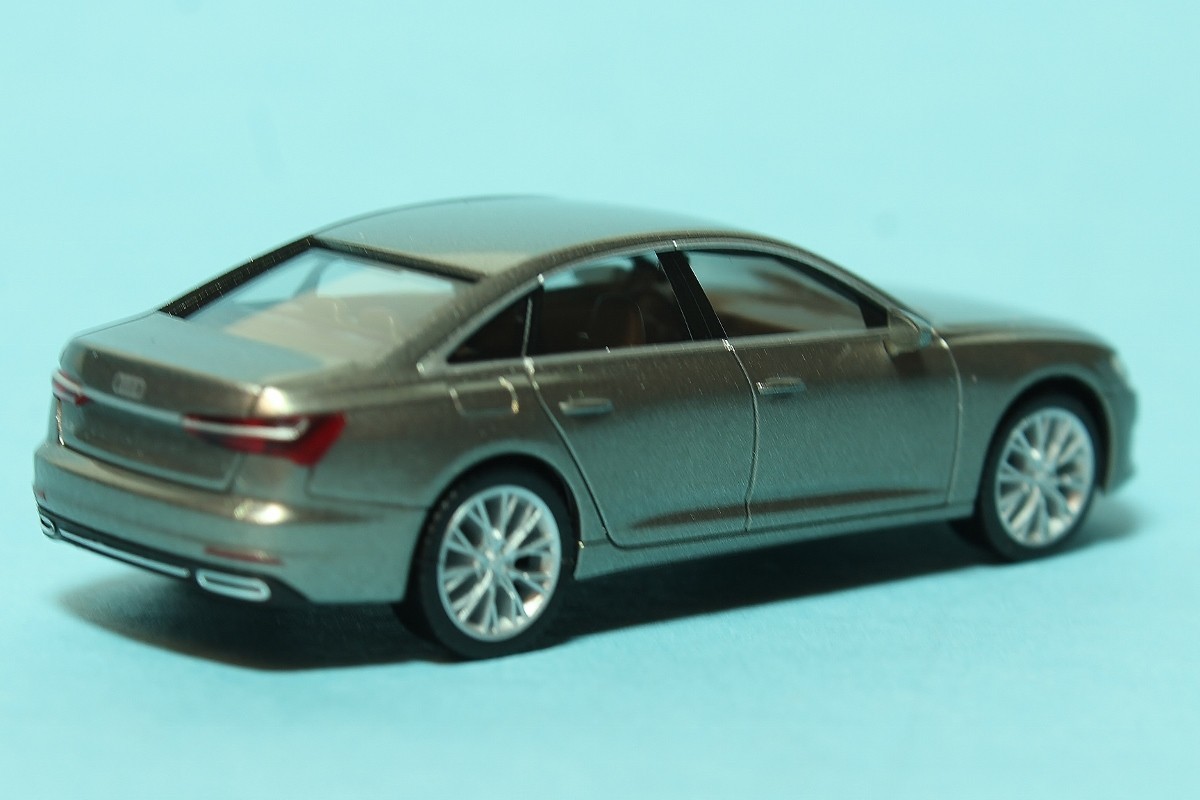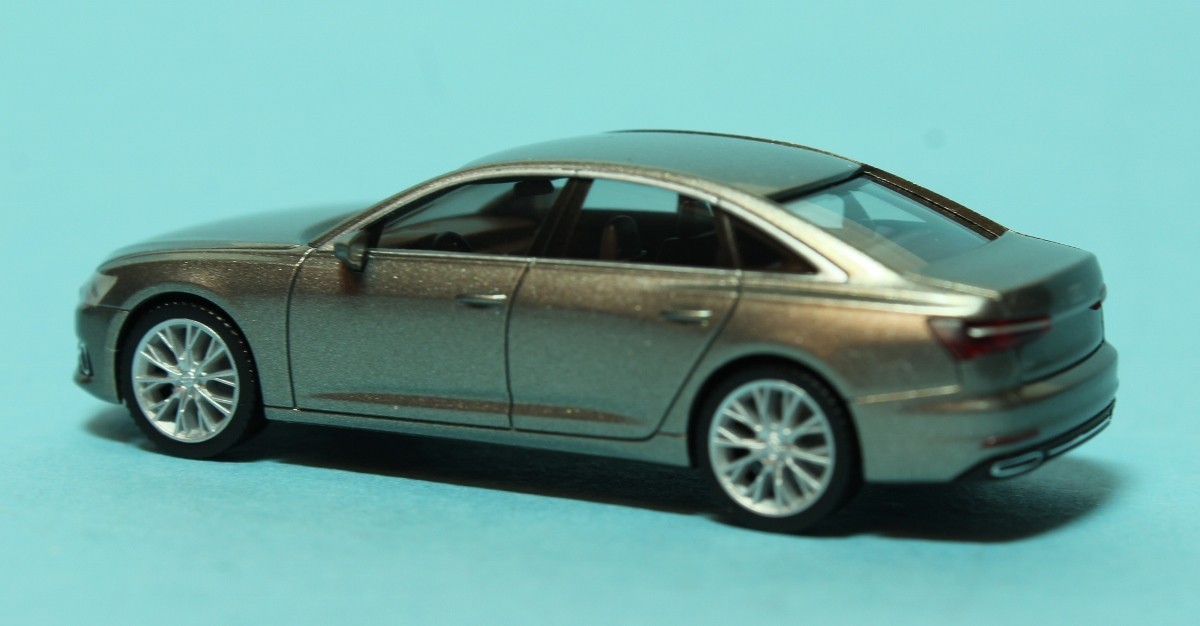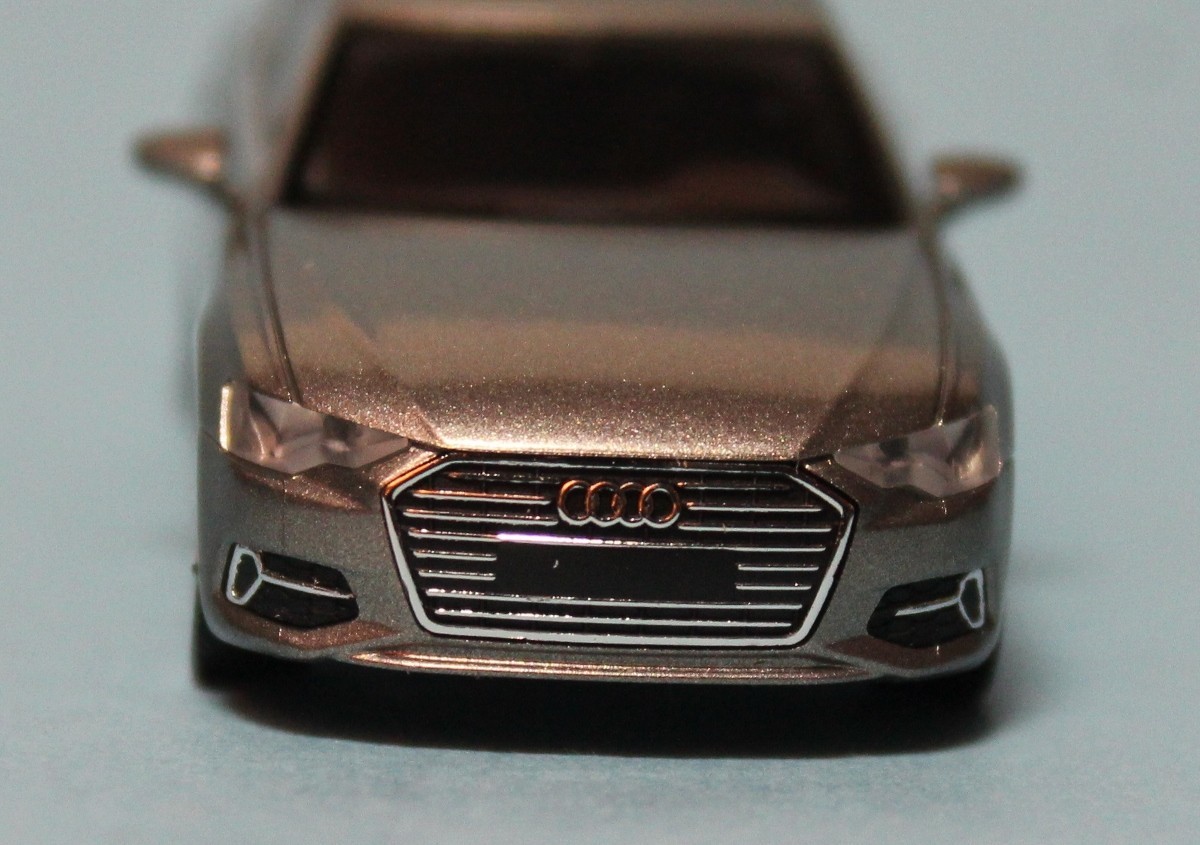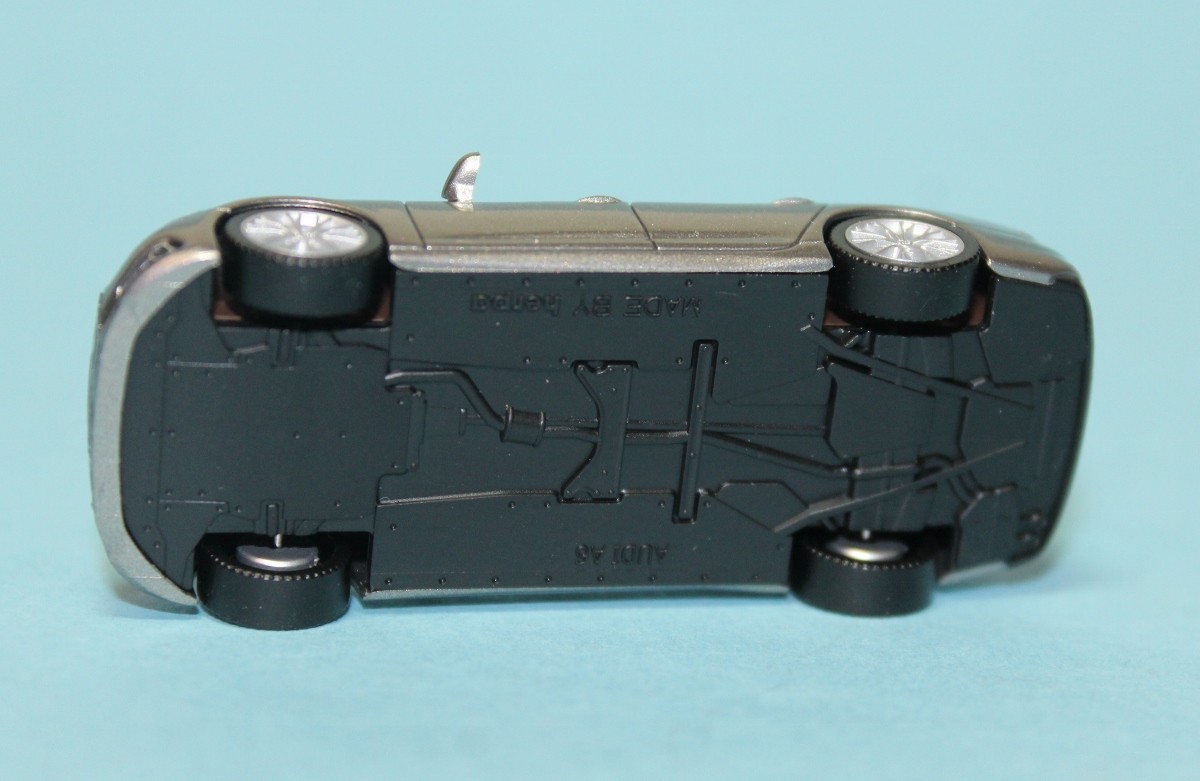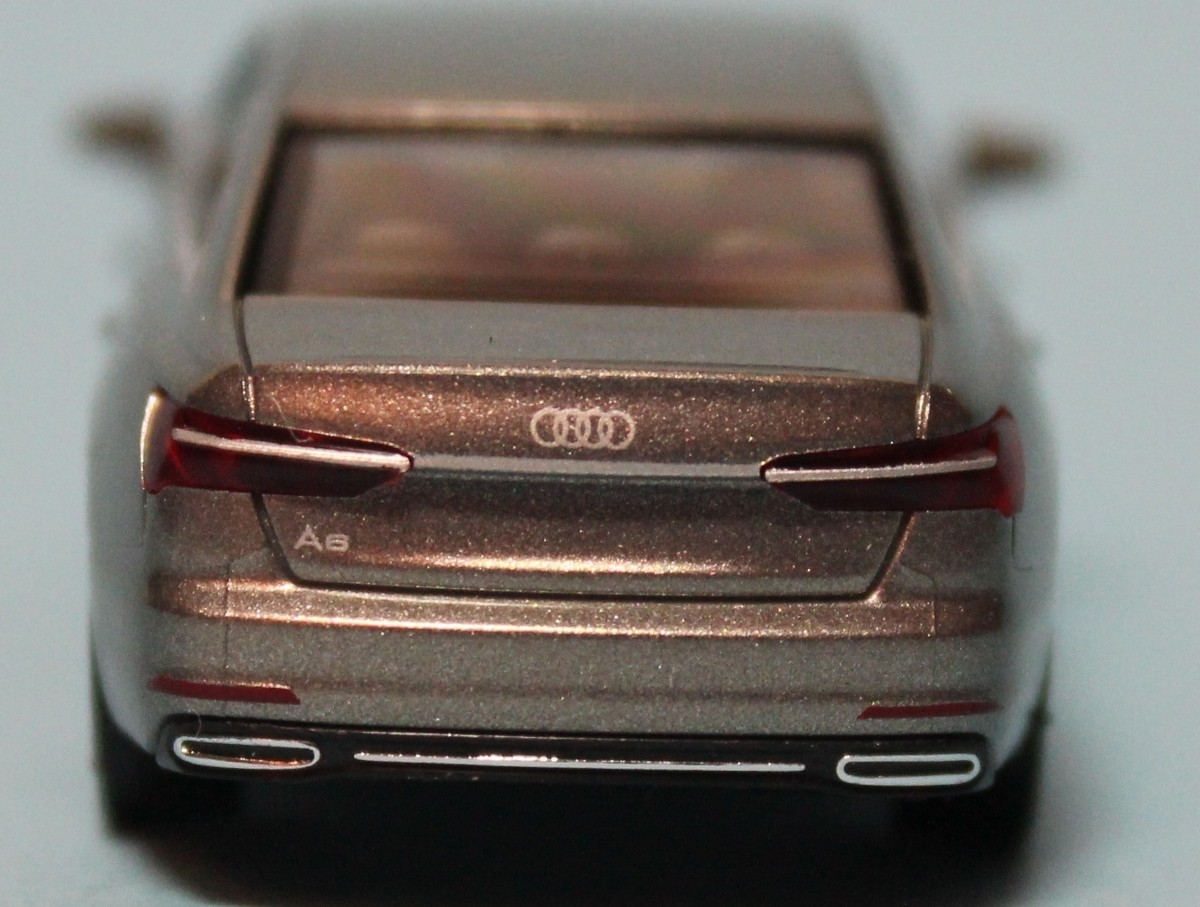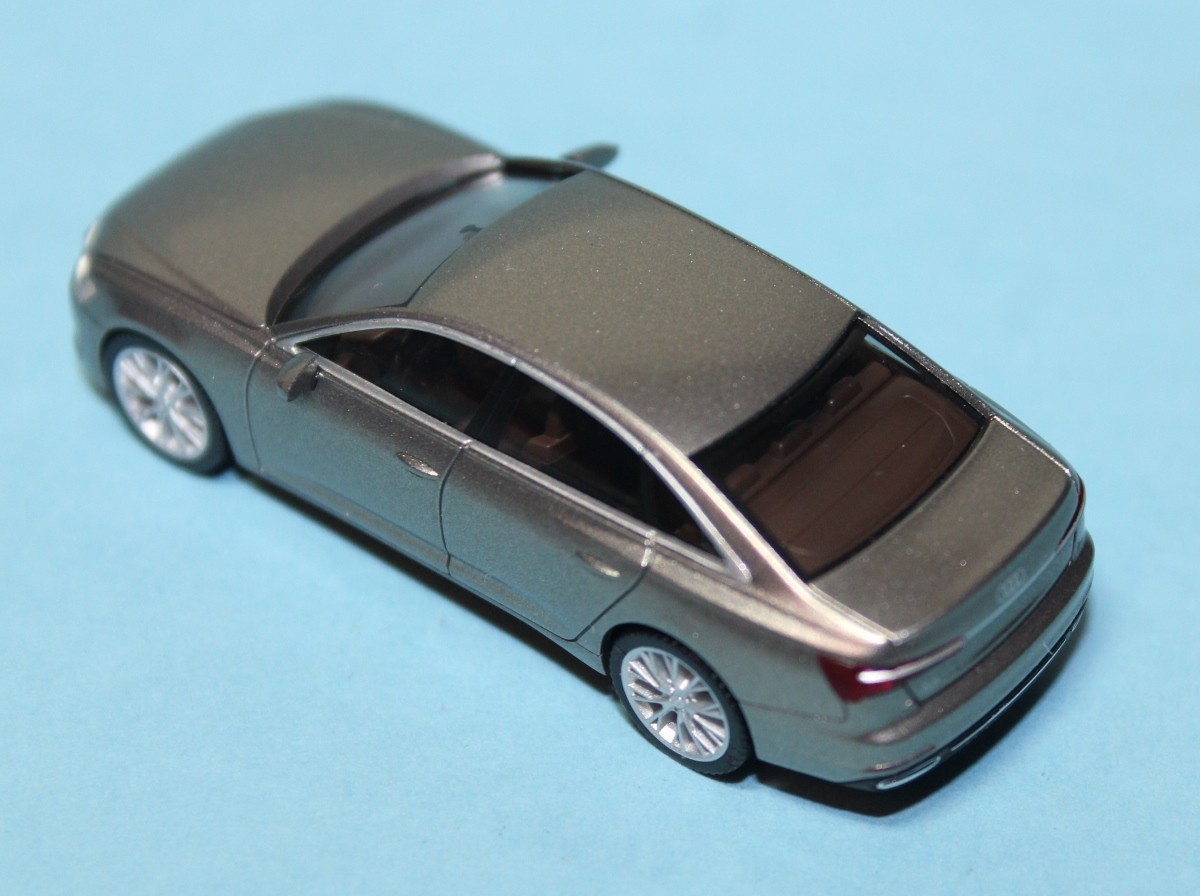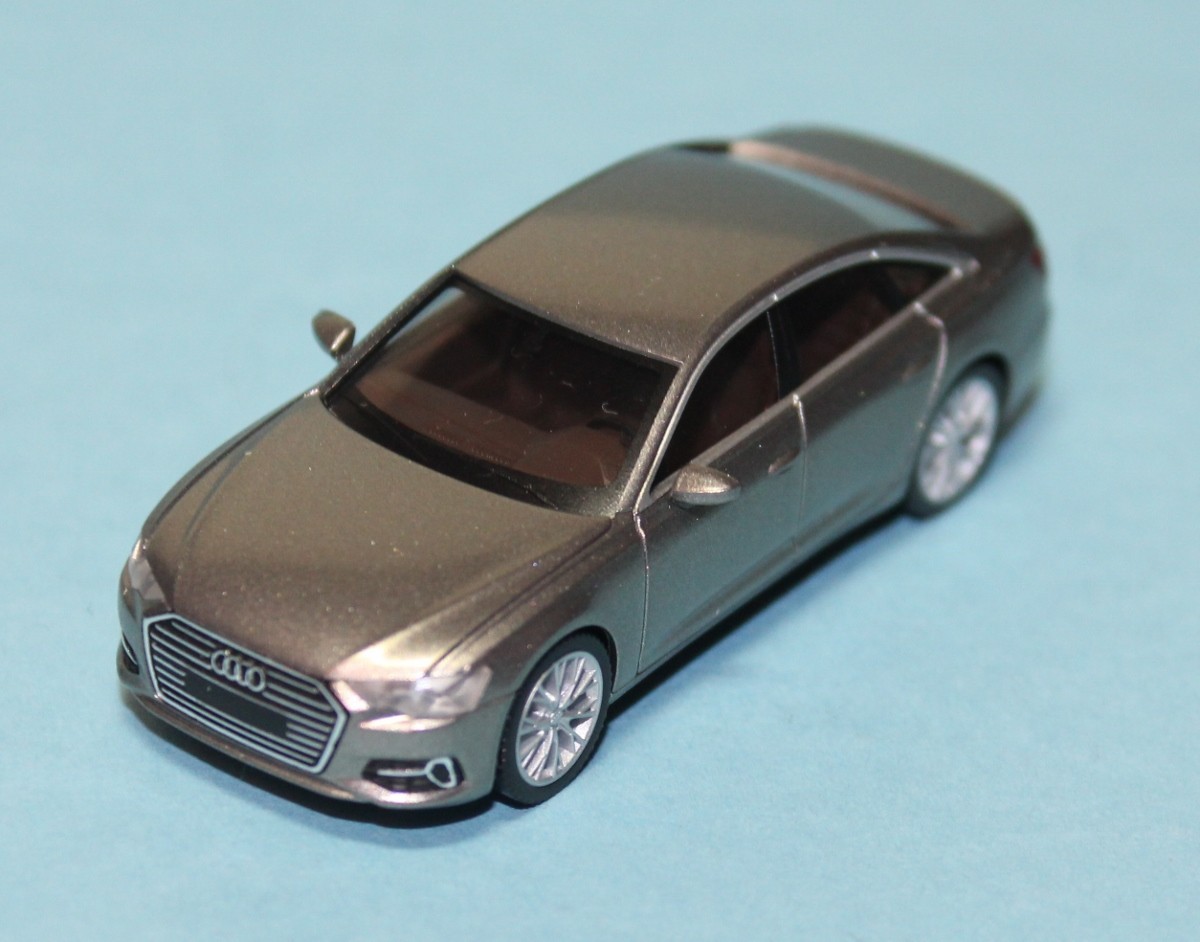 Off the Lot
This HO scale Audi A6 is a stylish little model of a modern luxury executive sportscar. Herpa molds a great deal of detail on the exterior and packs the interior with great detail, too. Clear and tinted lenses for lights. The paint is excellent. Although the underside is plain, I think each one you add to your modern model railroad or diorama will enhance it. Recommended.
Please remember to let vendors and manufacturers know that you saw this model here, on Railroadmodeling.
__________
References
[1] Wikipedia