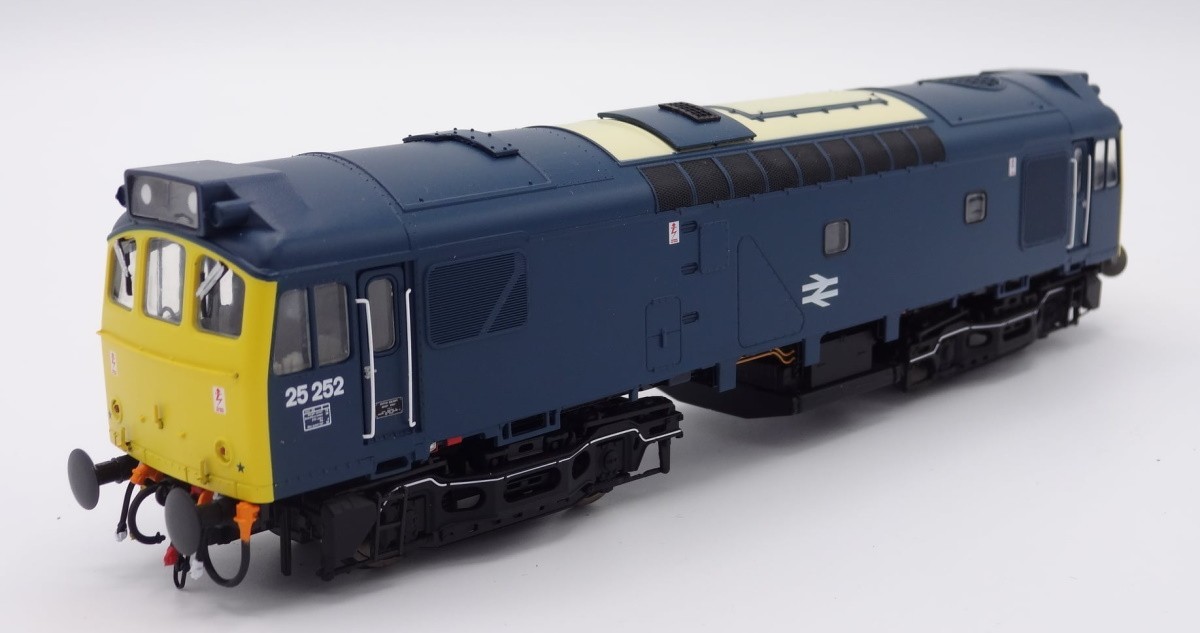 Arriving first are the standard late body Class 25s in no fewer than 10 variations of BR green and BR blue, covering the entire service career of these popular BR/Sulzer Type 2s. The 'ready-to-haul' ETHELs in BR blue/grey and Inter City livery are expected in a few weeks (look out for separate updates).

Developed from our widely acclaimed O gauge Class 25,these models feature a number of improvements, including the option for original or revised roof/exhaust arrangements, cab lights and a 21-pin DCC decoder interface. Other standard features are all-wheel drive, LED lighting, NEM couplers and a selection of optional detail parts, including etched metal covers for the boiler grille and boiler filler hatch steps, three-piece miniature snow ploughs and buffer beam hoses/cables.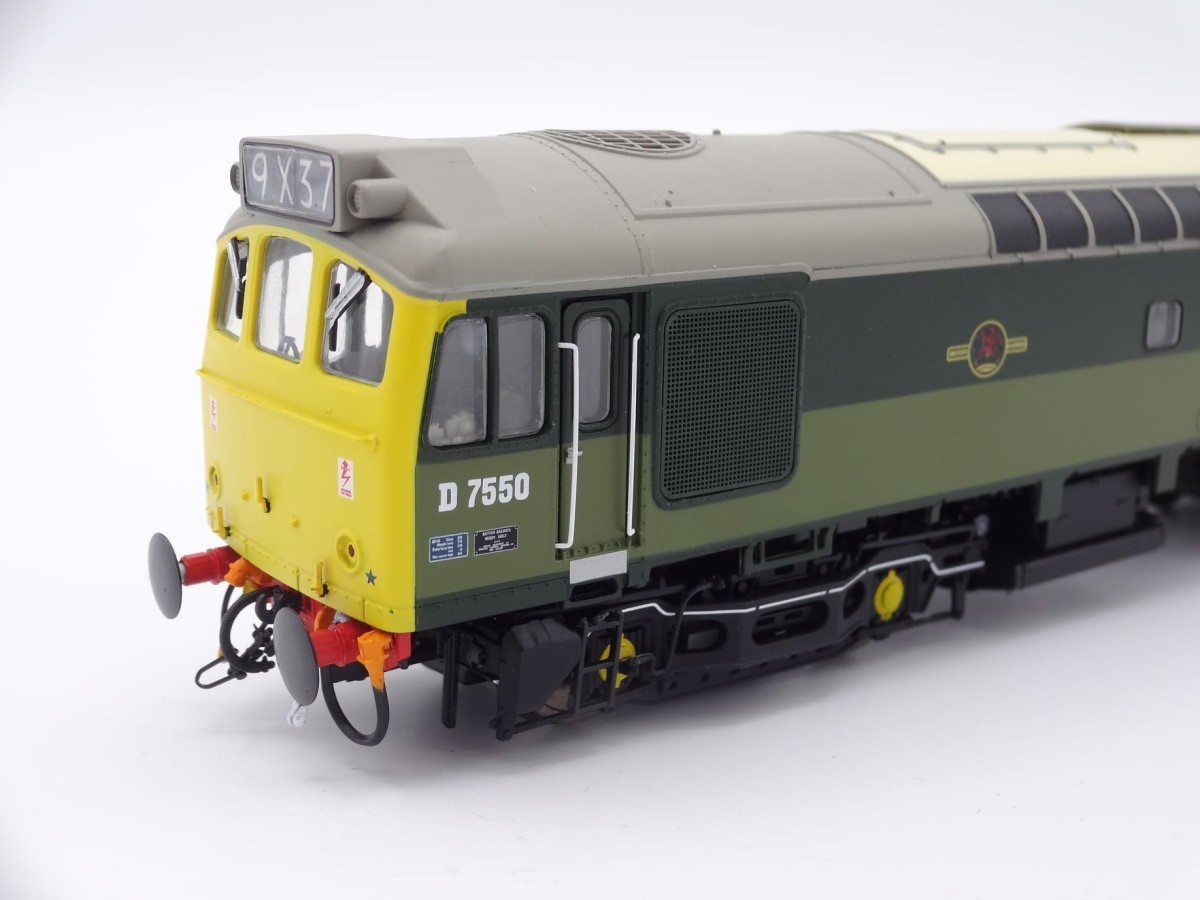 The 12 versions for general release are as follows. RRP £179.95 each (£189.95 for factory weathered models).
2530: BR two-tone green D7647 with small yellow panels
2531: BR two-tone green D5244 with small yellow panels WEATHERED
2532: BR two-tone green D7550 with full yellow ends and BR blue data panel
2533: BR early blue D7661 with small yellow panels
2534: BR rail blue D7667 with full yellow ends (twin double arrows – 1,000th loco built at Derby Works)
2535: BR rail blue 25252 (LMR) with full yellow ends(single, central double arrows) and headcode display
2536: BR rail blue 25155 (WR) with full yellow ends(single, central double arrows) and headcode display WEATHERED
2537: BR Rail Blue 25093 (ScR/LMR) with body side numbers(single, centrally placed double arrows) and 'domino' head codes
2538: BR 25912 Tamworth Castle 'Ice Cream Van' livery with silver roof
2539: BR Special two-tone green D7672 Tamworth Castle
2540: BR blue/grey ETHEL1 ADB97250
2541: Inter City ETHEL3 ADB97252
Please remember, when contacting retailers or manufacturers, to mention that you saw their products highlighted here – on RailRoad Modelling