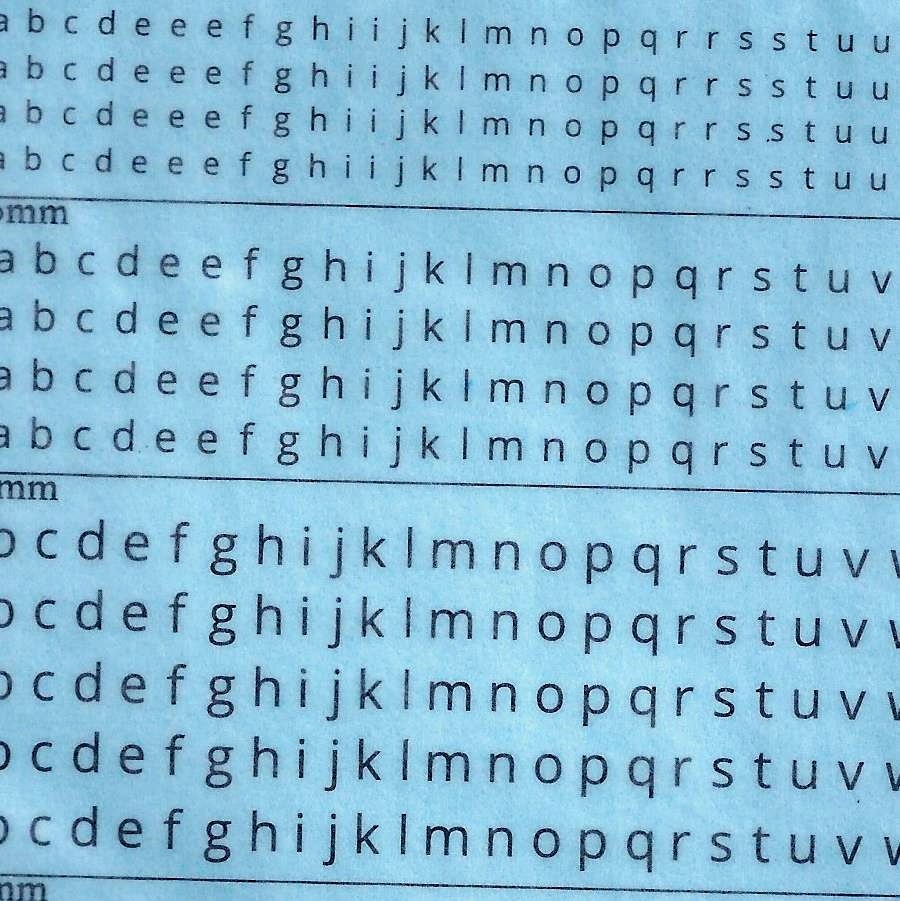 Numbers - small, white, type 1, and Letters (lowercase) - black, 1-3mm.
Matho Models increases their range of decals with items 80003 and 80012: Numbers - small, white, type 1; Letters (lowercase) - black, 1-3mm.
Matho Models is known for his wide range of diorama products spanning decades: plants; 3D printing; photo-etched fences; resin items; ceramic walls; decals; and more. While Matho Models focuses on 1/35, many of these products are suitable for other scales.
80003 Decal Numbers - small, white, type 1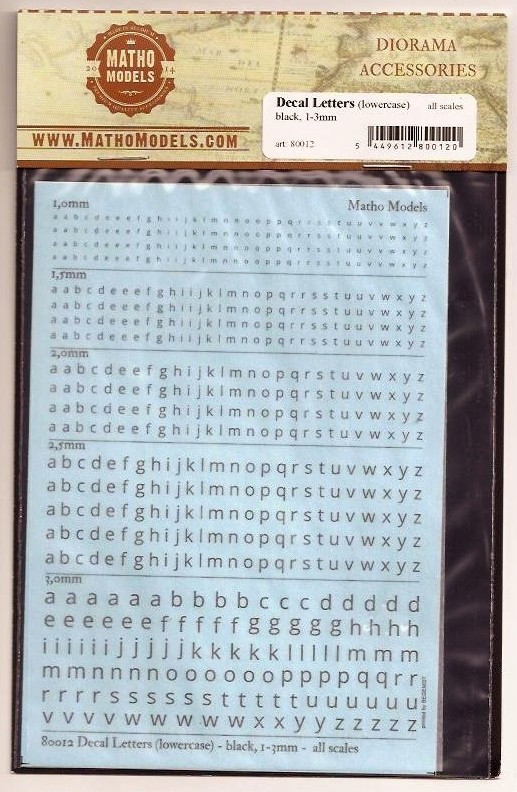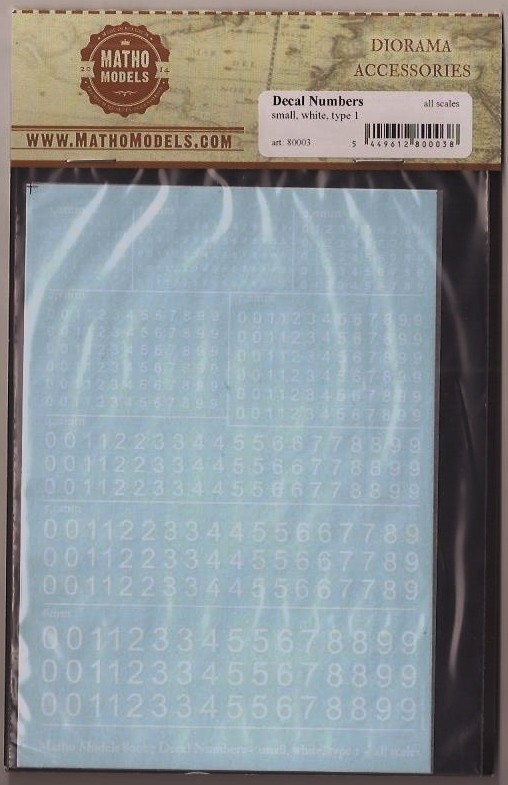 These decals are crisply printed with opaque ink upon very thin carrier film. Matho Models states the following features:
• water-slide decals with separated film (they come off automatically one-by-one, no need to cut to the edges)
• semi-matte finish
• ultra-thin decal will adapt well to any surface
• Hi-definition printing gives a crisp result, even in the smallest details
• colors are accurate and colorfast
• suitable for all scales
The printed area of the decals extend almost to the edge of the decal film. No trimming involved.
Heights included:
1,0mm (0,04")
1,5mm (0,06")
2,0mm (0,08")
2,5mm(0,10")
3,0mm(0,12")
4,0mm(0,16")
5,0mm(0,20")
6,0mm (0,24")
Instructions

Matho Models includes directions for use of these decals on their respective webpages. What is listed about only soaking the decals for 5-10 seconds - pay heed. My first M.M. decal began to curl in the water and it was difficult to unwrap it. The next decal was 5-10 seconds in the water and performed great.
Except for the curling (operator error) these decals are easy to use.
Use

I only used the white numbers for this demonstration.  Individual decals were placed onto a model surface featuring raised and recessed detail.  Using Microscale products, they conformed without trouble.
Conclusion

These letter and number decal sheets are useful for any modelers of any era. The crisp opaque printing, exceptionally thin carrier film, and minimal excess film along the edges are what decals should be. The only potential low is if you soak the decal too long and they curl.
These decals were very easy to use. They look great and are versatile in that they can be used with other scales. Recommended.
Please remember to mention to vendors and retailers that you saw this product here - on  RAILROAD MODELING.