REA Steel Express Reefer REA - 1947 "As Delivered" #6362 Item# 20005348
REA STEEL EXPRESS REEFER REA - 1947 "AS DELIVERED"
This is Atlas' third release of these cars and you can check the  different ones here: HO REA Steel Express Reefer archive.
I am not certain but I think this model was originally a Branchline kit.  Regardless, Atlas releases it ready-to-roll, with a bag of optional "super detail" parts.
MASTER MODEL FEATURES:
• Welded sides
• 3/3 Improved Dreadnaught Ends
• Arched Roof
• Separate ladders and grabs
• Fully detailed underframe
• Steam, Air & Signal Hoses
• Cut Levers
• Equipped with AccuMate® Knuckle Couplers
• Trucks equipped with free-rolling metal wheels
History by Atlas
In 1947, REA ordered 500 of these all new steel express reefers from ACF, in an effort to handle express and parcel traffic. During the same time period, Atlantic Coast Line purchased 50. These cars were added to the front of passenger trains traveling coast-to-coast on all major railroads. These new steel express cars utilized welded construction and a new high speed truck design. They were able to carry both refrigerated loads as well as parcel loads due to their collapsible ice bunkers that were stored away when not in use.

Safe N Sound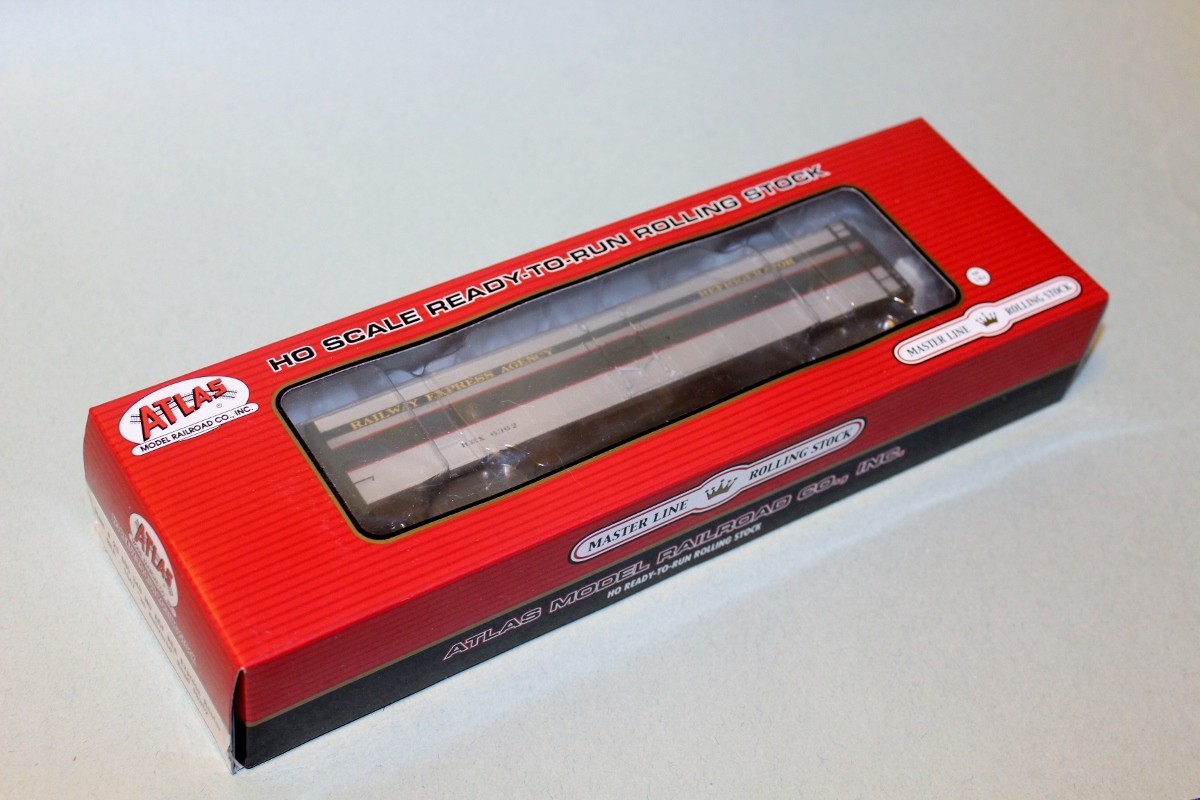 Atlas packs the model to survive a, well, train wreck, in the red and black Master Line box.  The model is securely held in a custom-fitted top-bottom cradle.  Two firm foam insets and a soft sheet protects the model from scuffing.  Additionally, each truck is protected by its own cradle.

Contents
Inside is a packet of extra parts and, obviously, the car.  Atlas also includes a basic instruction sheet for attaching the optional pieces, and registration and warranty information.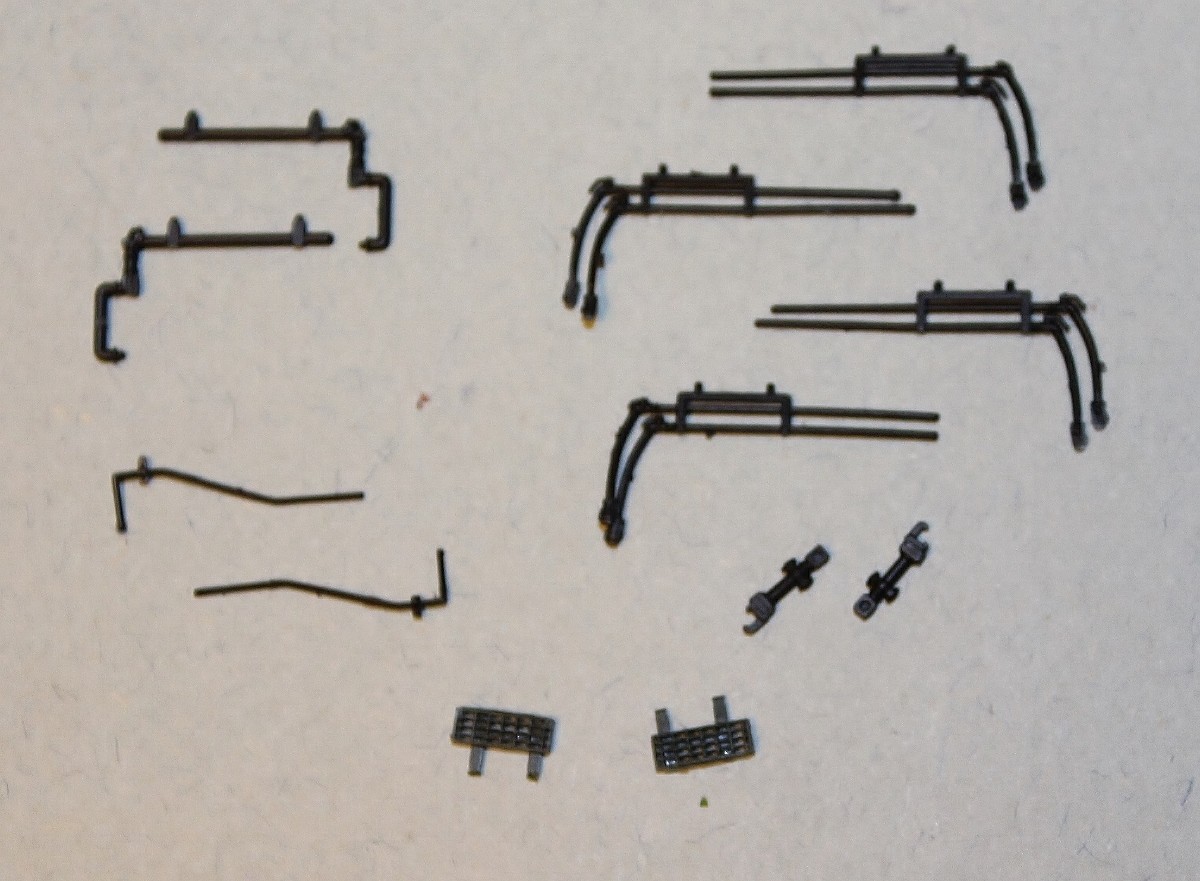 Air and signal hoses, steam hoses, cut bars, end steps.

Knocking Around
Molding and assembly are excellent. Parts are crisp with fine detail. I found no visible flash, mold lines, sinks, or ejector marks on the parts, nor glue blemishes or de-spruing burrs.
The doors are molded as part of the body although the door locking hardware is added on.
I rolled it through a code 80 switch and it rolled and tracked without problem.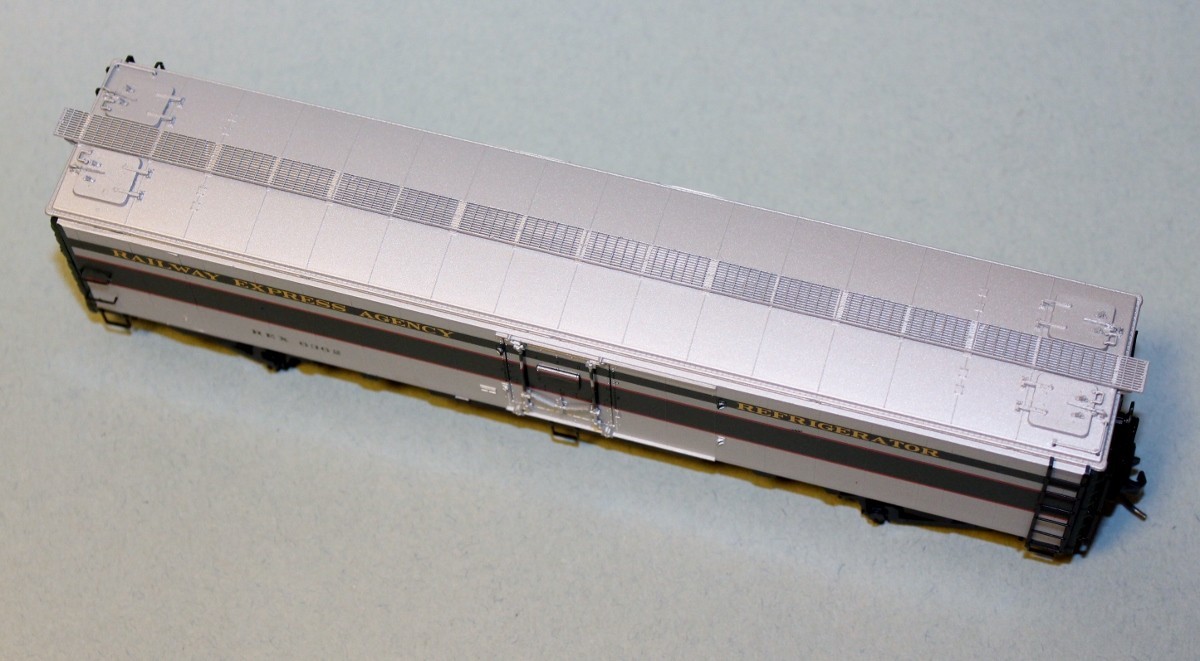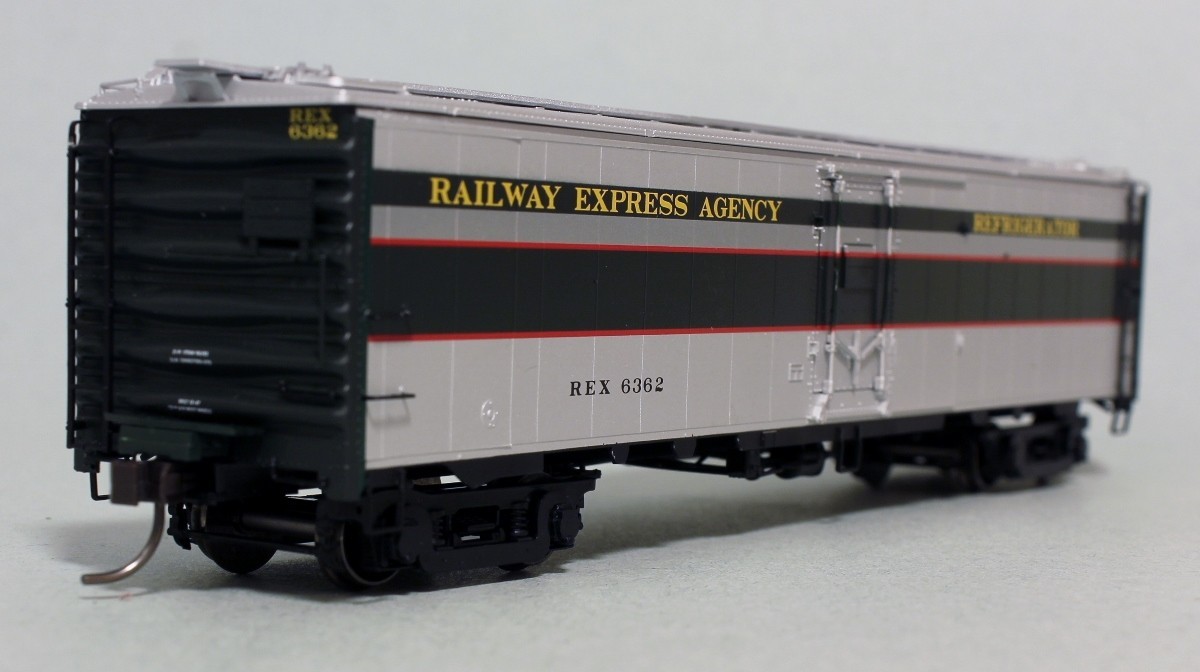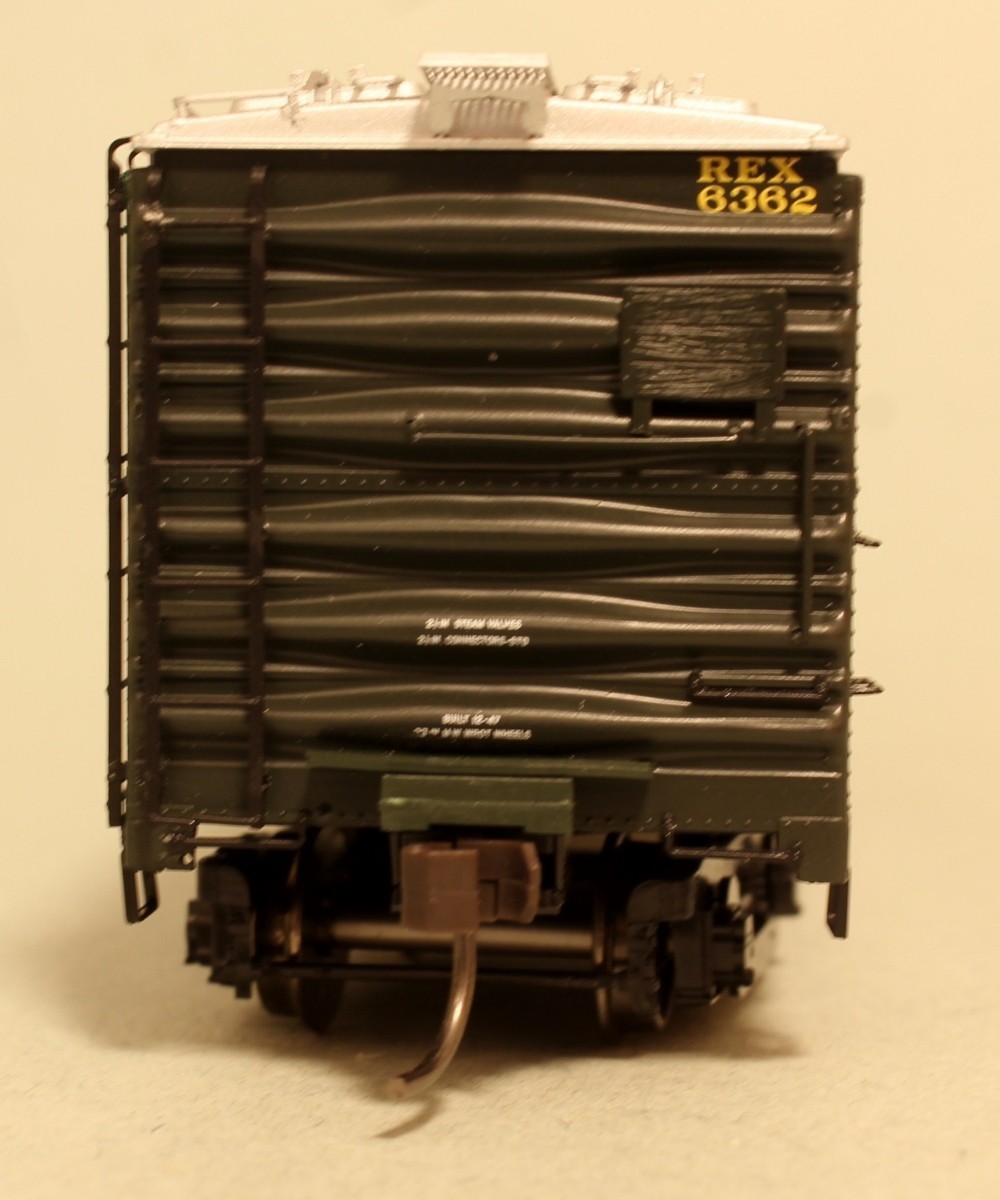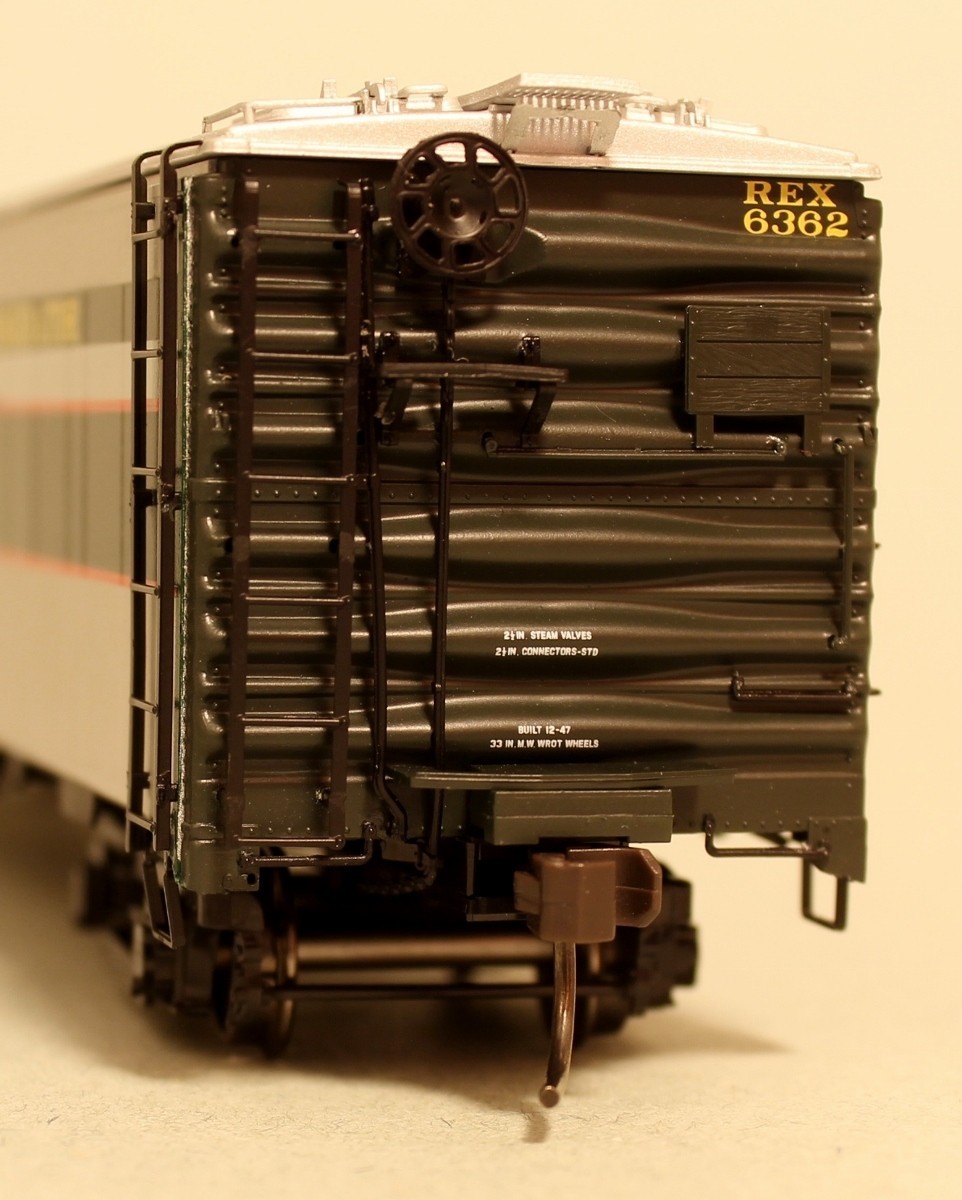 Detail
Detail includes fine weld beads molded on the sides. Individual grabs and ladders are attached, as is the brake wheel and retaining valve pipe. Tack boards, end platforms, and brackets, too. A thin roof walk crowns the rounded roof. Then there are those separate optional parts.

Considering all of those pieces, I am surprised the ice bunker hatches are molded on.

Underneath is a detailed underframe and air brake system. I did not tear the trucks apart so I don't know how many parts it is made up with but there is a good amount of detail to the truck. It has brake shoes and hangers as well as the more obvious springs, and roller bearing plates with bolts and fittings. Whether by design or not, the sideframes show casting and milling texture. However, I see no casting marks; I do not know the source of the trucks but casting marks are very common. Blackened metal RP25 wheels roll flawlessly.
While looking for prototype photos of this particular model, I noticed the vent on one side of the car is set in a concave mount. On the model it is molded flush with the side.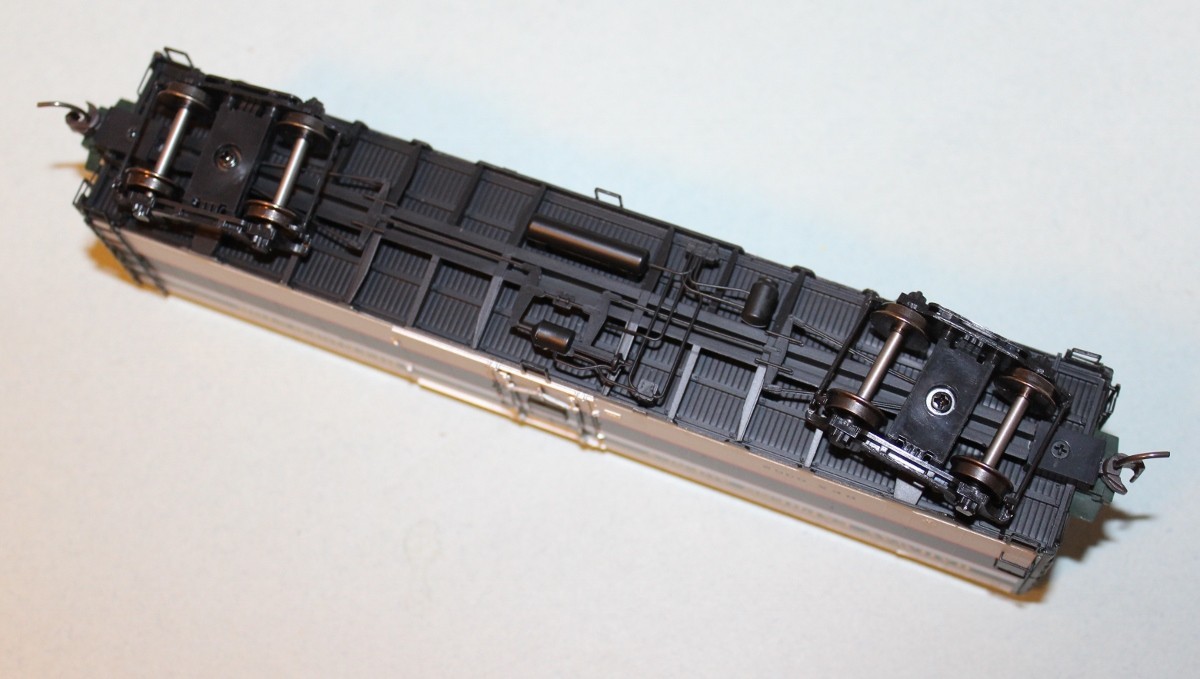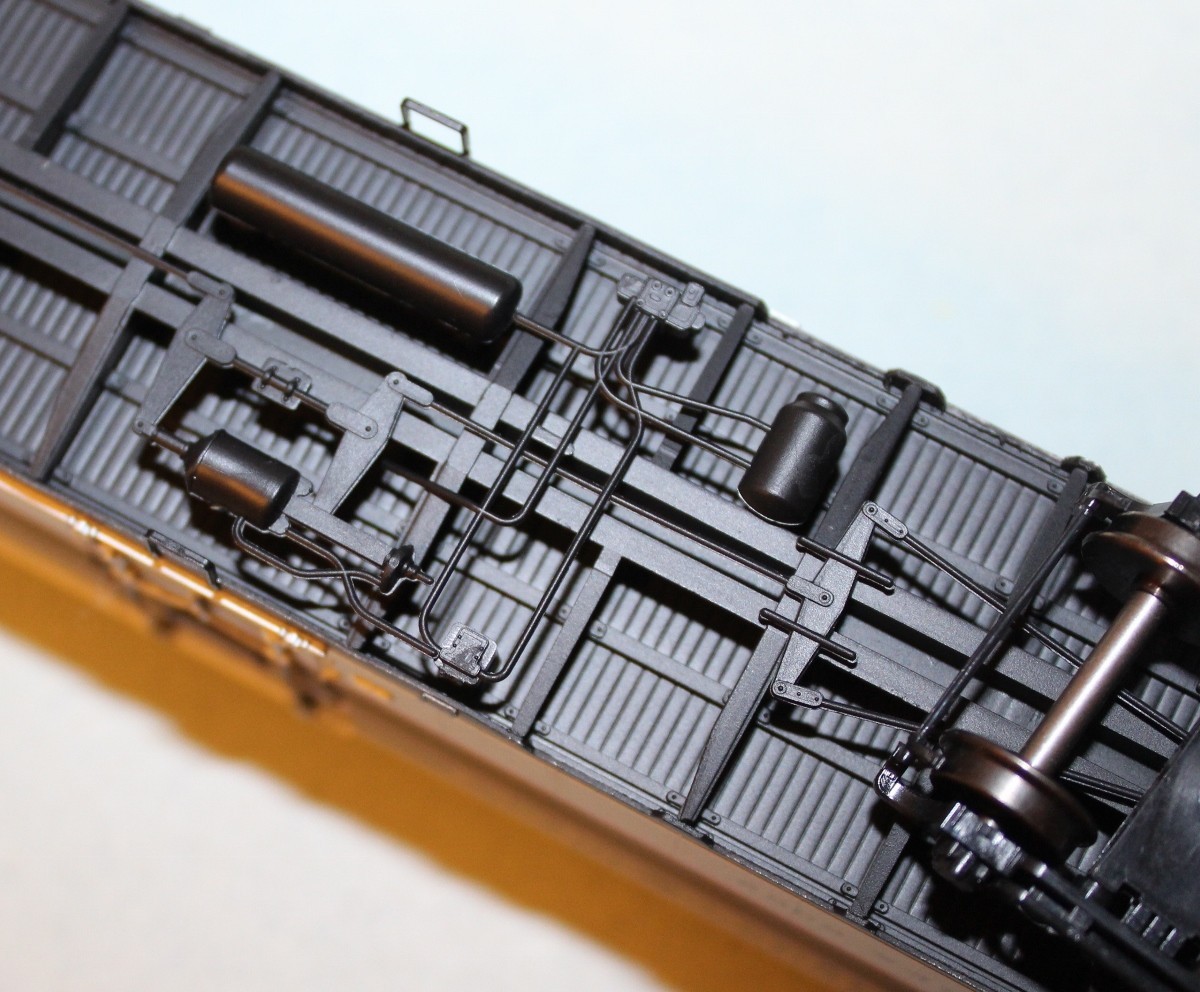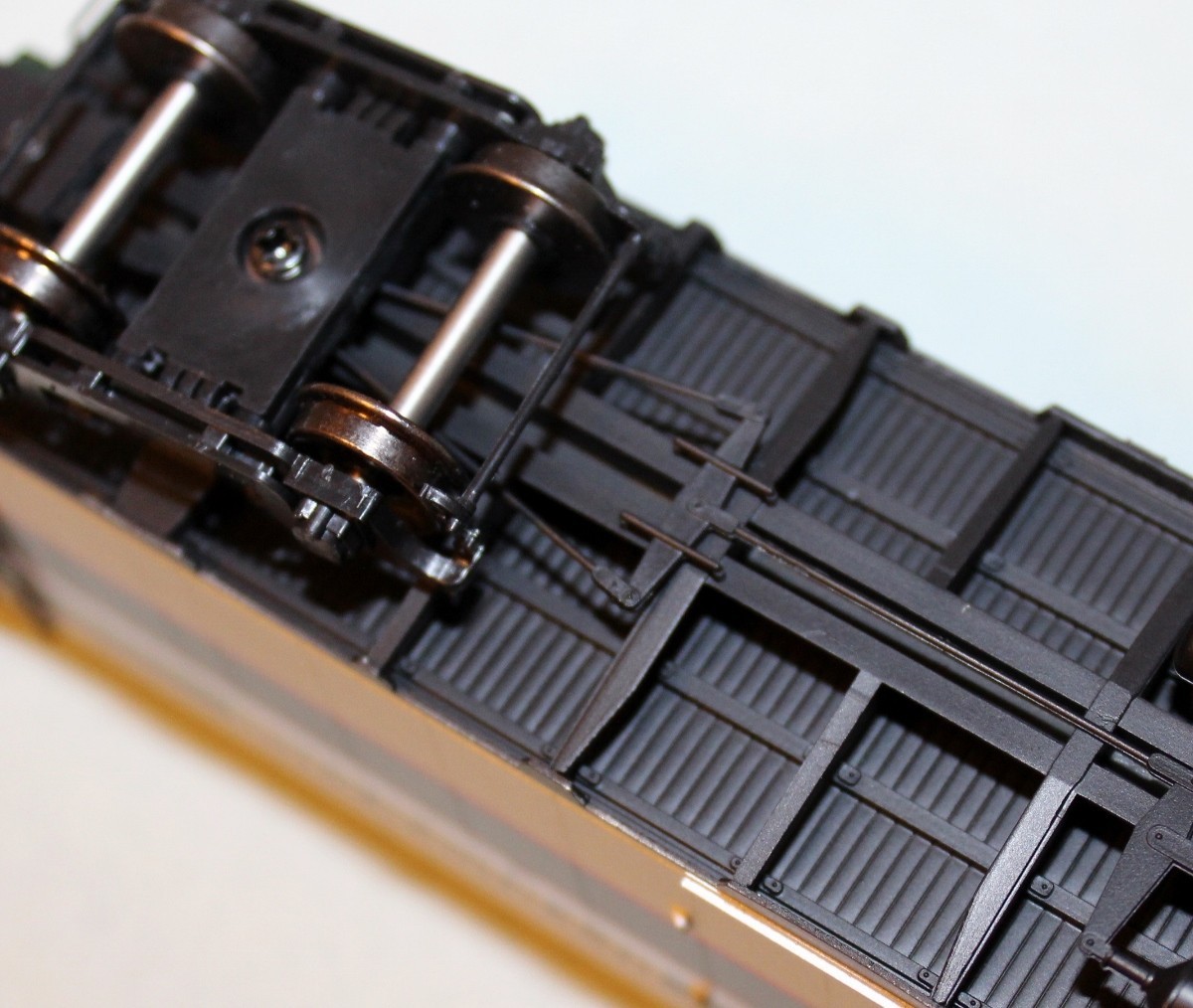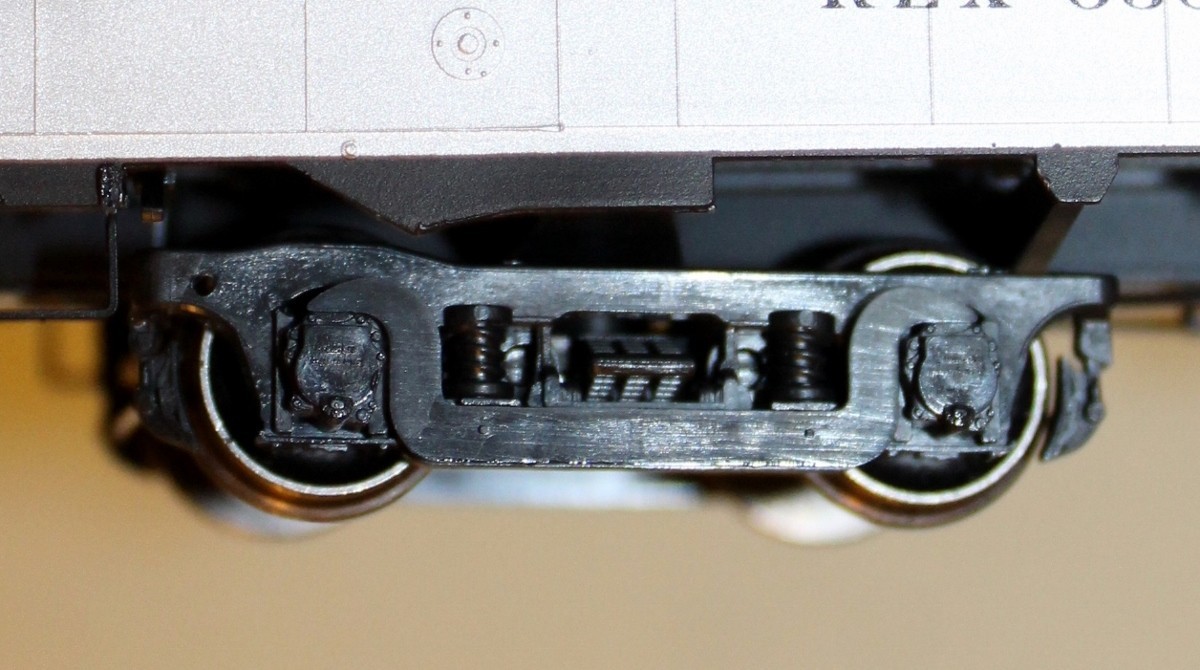 Paint & Markings
Razor sharp markings and thin opaque paint enhance the model. Railway Express Agency markings are simple with just the reporting marks REX and road number. Basic equipment data is stenciled on: 2 1/2-IN Steam Valves; 2 1/2-IN Connectors-STD; Built 12-47; 33-IN W M WROT Wheels.
This release includes these railroads, road names, and numbers:

REA - 1947 "as delivered" (Dark Green/Aluminum/Red)
REA - Mid 1950s Scheme 2 (Dark Green/White)
REA - Early 1960s Scheme 1 (Dark Green/White)
REA - Early 1960's Scheme 2 (Dark Green/White 60" X-Logo)
Santa Fe (REX) (Light Green/White 60" X-logo) (Prototype is similar 56' riveted reefer)
Seaboard Coast Line MOW (Dark Green/White/Silver)
US DOT Support Car (Silver/Blue/Red)

An undecorated model is available for freelancers.
Some livery reproduce repainted cars, with old markings overpainted. Most paint schemes have three road numbers although some only have one.
Conclusion
Atlas' HO REA Steel Express Reefer makes an impressive model. Sharp detail, separately applied parts, and crisp paint and markings further enhance the excellent model. These cars rolled on for decades in various functions and this model rolls beautifully. Modelers with passenger operations in the transition era and beyond could use some of these reefers.

The only thing I can critique is the vent molded flush to the side. However, I do not think that distracts at all from the overall excellence of the model. Recommended.