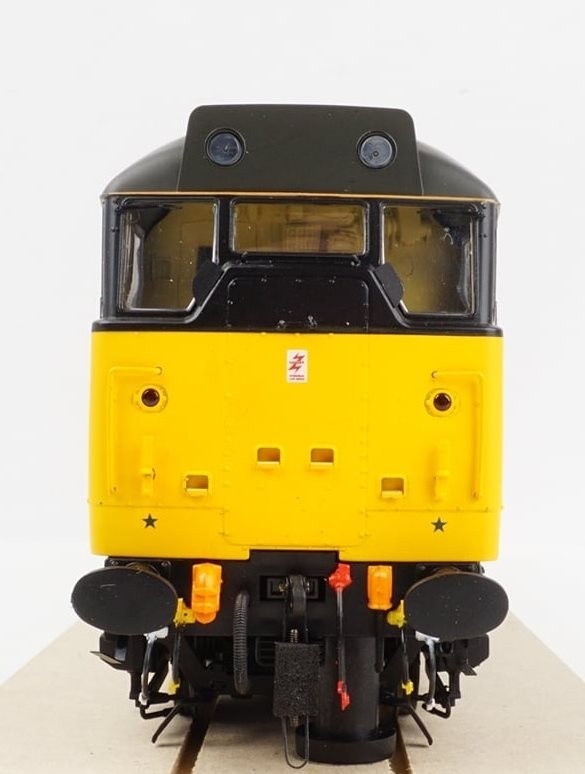 **REFURBISHED CLASS 31 SAMPLES**

Happy New Year to all our customers and friends. We hope that Father Christmas brought you lots of model railway goodies to keep you busy in 2021!
Work continued over the Christmas holidays on various new model projects that will reach the shops this year, including our new refurbished Class 31s in O gauge, which are now close to completion. Shown here are the first factory decorated samples (not all versions unfortunately - the rest will follow shortly) featuring both Class 31/1 and 31/4 variants in some of the most popular liveries.
These models will feature directional LED lighting, cab lights, a PCB with screw terminals to make DCC decoder installation more straightforward,sprung buffers, working screw couplings and plenty of fine details.
Please note - These models will also feature an improved and strengthened mounting plate and bolts to avoid the damage caused to some of our recent batch of O gauge Class 31s during shipping to customers.
All nine liveries are expected to be delivered to Heljan UK stockists in the second quarter of this year. More specific delivery dates will follow as soon as we have them.
Version 2 – Refurbished Class 31/1
3120: Railfreight grey/yellow 31296 Amwlch Freighter/TrenNwyddau Amlwch WEATHERED
3121: Railfreight 'Red Stripe' grey
3122: Railfreight Trainload Freight grey unbranded
3123: BR Civil Engineers grey/yellow
Version 3 – Refurbished Class 31/4 with HI headlight
3140: BR blue (full yellow end)
3141: InterCity Mainline
3142: Regional Railways
3143: EWS red/gold 31466
3144: Network Rail yellow
Please remember, when contacting retailers or manufacturers, to mention that you saw their products highlighted here – on RailRoad Modelling