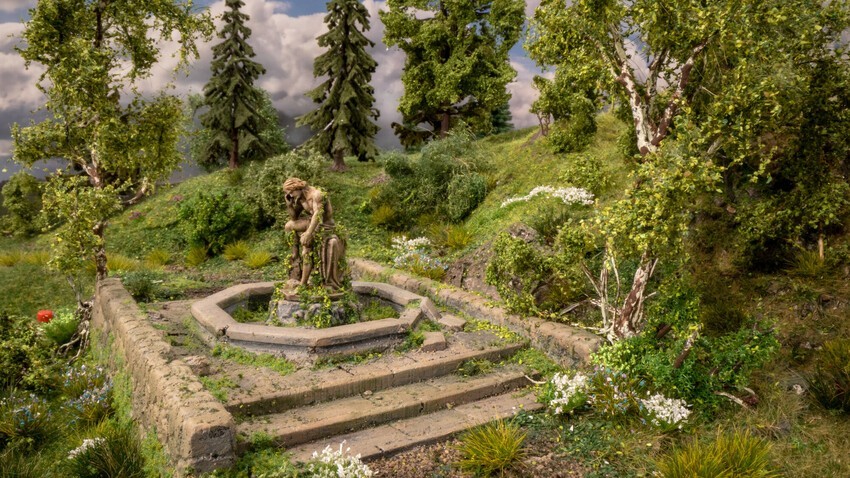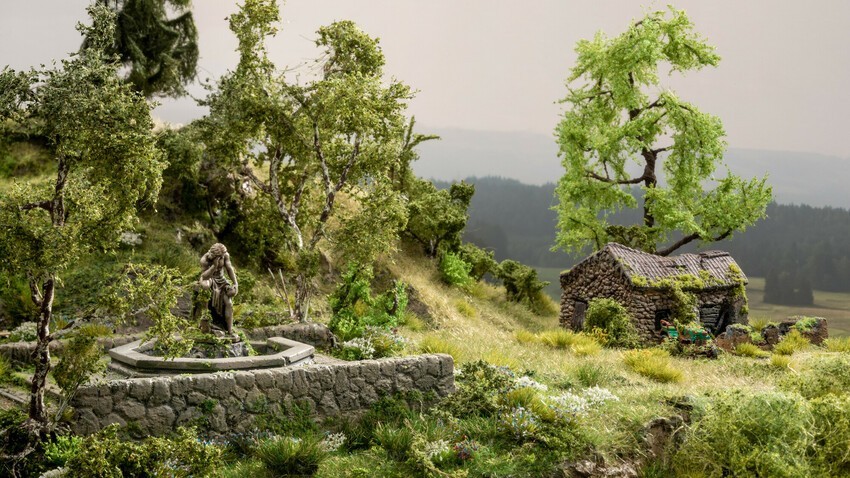 Introduction
NOCH describes this series as:
Abandoned cities or villages are particularly fascinating to us. Because nowhere other than in a so-called ghost town are we aware that this place was once a hive of activity, of which nothing remains today. Deserted villages are eerily beautiful! And our well was also unable to withstand the involuntary renaturalisation. Trees, shrubs and many other plants proliferate, creep and grow where people once relaxed by watching the water feature. Create these "Lost Places" now also on your model layout!

The models "Abandoned Places" are made of hard foam, with fine details, 3D printed accessories, hand-painted, with premium wire trees. They are already available:
· Abandoned Place "Fountain" in H0 (ref. 60760), TT (ref. 48001) and N (ref. 34760) scale
· Abandoned Place "Ruin of a Building" in H0 (ref. 60762)
· Abandoned Place "Adit" in H0 (ref. 60761)
Each of these sets can be used alone or combined together, and with other scenes. They can enhance your model railroad layout, other scenes, or be stand alone vignettes.

Please remember to mention to NOCH and retailers that you saw these models, here - on RailRoad Modeling.