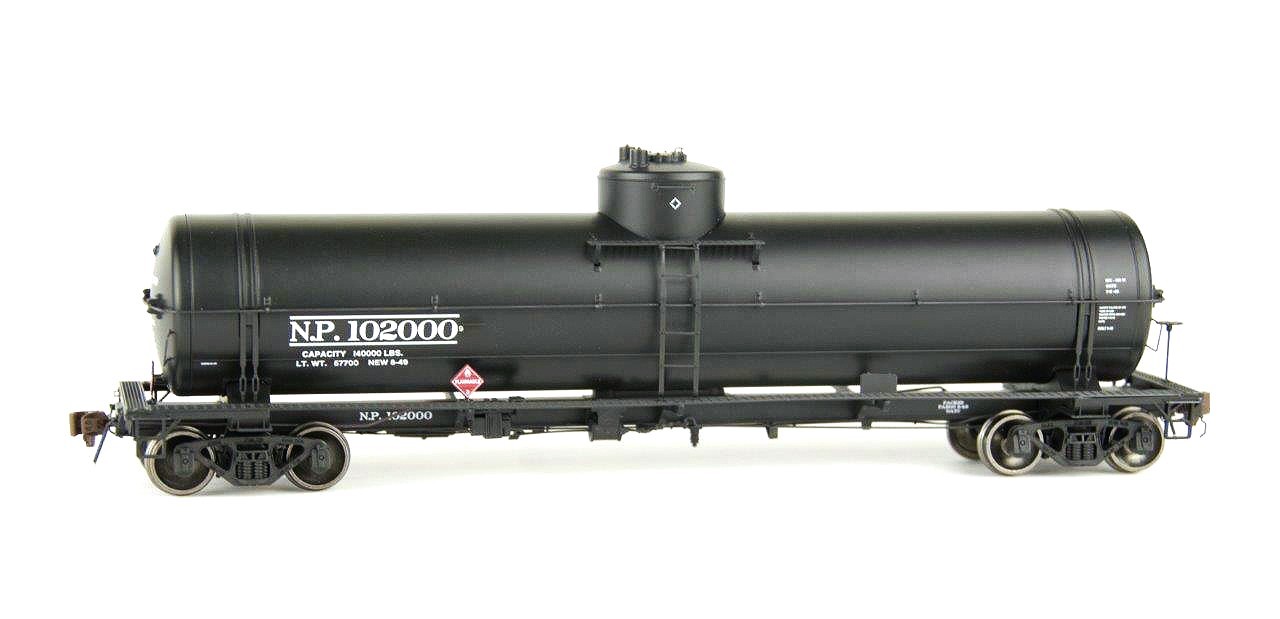 NowYou Can Exhale...
The past couple of years gave been disconcerting for model railroaders as some longtime companies have quit business for retirement, or worse.  Caboose, the reboot of Caboose Hobbies.  MTH, Mike's Train House.  Beloved Grandt Line, are three that come to mind.
The great news is a new company, San Juan Model Company, has revived several of the vendors.  San Juan Model Company is based out of Arvada Colorado, designs and produces incredibly accurate model train parts, kits, decals, and accessories for the discerning modeler. Under the leadership of lifelong modelers Bob Stears and Doug Junda, consolidation of several modeling companies including San Juan Details formerly Grandt Line, Leadville Shops, San Juan Car Co, San Juan Decals, Railgraphics, and American Limited.
Social Media Link -
https://www.facebook.com/America-Limited-Models-101540248416651
More information about the company is available on their website –
https://sanjuanmodelco.com/
Social Media Link -
https://www.facebook.com/SanJuanModelCo
"THE NEW STATION FOR ALL YOUR FAVORITE LINES"
The recently formed San Juan Model Co., under the leadership of lifelong modelers Bob Stears and Doug Junda, is working hard to bring several of your favorite modeling companies under one roof. The process will take time but by the end of it, we will be equipped to produce and ship incredible products in record time–from kits and parts to decals and beyond. We apologize for the inevitable lull in service while we get things up and running but rest assured, it will be business as usual in no time! In addition to maintaining existing lines, we are also developing entirely new, never before seen products and bringing back several fan favorites that have been unavailable for too long. Stay informed by subscribing to our email list!

General American Tank Car (GATC) Welded Tank Car
San Juan Model Co. announces:
"The latest release marks the third run of this model. New features include two new road names, including Spokane Portland & Seattle (SP&S), Northern Pacific (NP) and delivers new lading color bands for the Atchison Topeka & Santa Fe (AT&SF) railroad.
Ten major variants across three different roads. Models feature road name and era specific details. This includes multiple walkway variants; "As Delivered" – high walkways with body mounted handrails, "Rebuilt" with walkways cut and safety handrails lowered to bottom sides of cars. As delivered Bettendorf trucks or later modernized Roller bearing 70-ton trucks with animated spinning bearing caps. Cars are equipped with either a conventional or lower shelf coupler per prototype.
The AT&SF versions have six major paint schemes for various commodities. On the prototype, each commodity received a different color band applied to the end of the tank car. These versions are now being offered:
1. Orange band car journal oil service with 1970s Santa Fe logo lettering
2. Reclaimed diesel fuel service with 1970s Santa Fe logo lettering
3. Orange/white band solvent service early lettering
4. Gray band diesel fuel service with 1970s Santa Fe logo lettering
5. Yellow band gasoline service early lettering
6. Gray band diesel fuel service early lettering
The SP&S and NP versions reflect both "As Delivered" and "Post Merger" eras. A group of the NP tank cars were assigned to the Montana Rail Link with additional service assignment lettering  "ASSIGNED TO MTRL. MGR. INTERBAY WASH."
Models retail for $64.95 and are available from major distributors, including Walthers, Heartland Hobby, Hobby Time and MB Klein.
Orders may also be directed to
http://www.americanlimitedmodels.com
American Limited Models - a division of San Juan Model Company, produces right of way structure and diaphragm kits alongside ready to run products for HO standard gauge model trains."