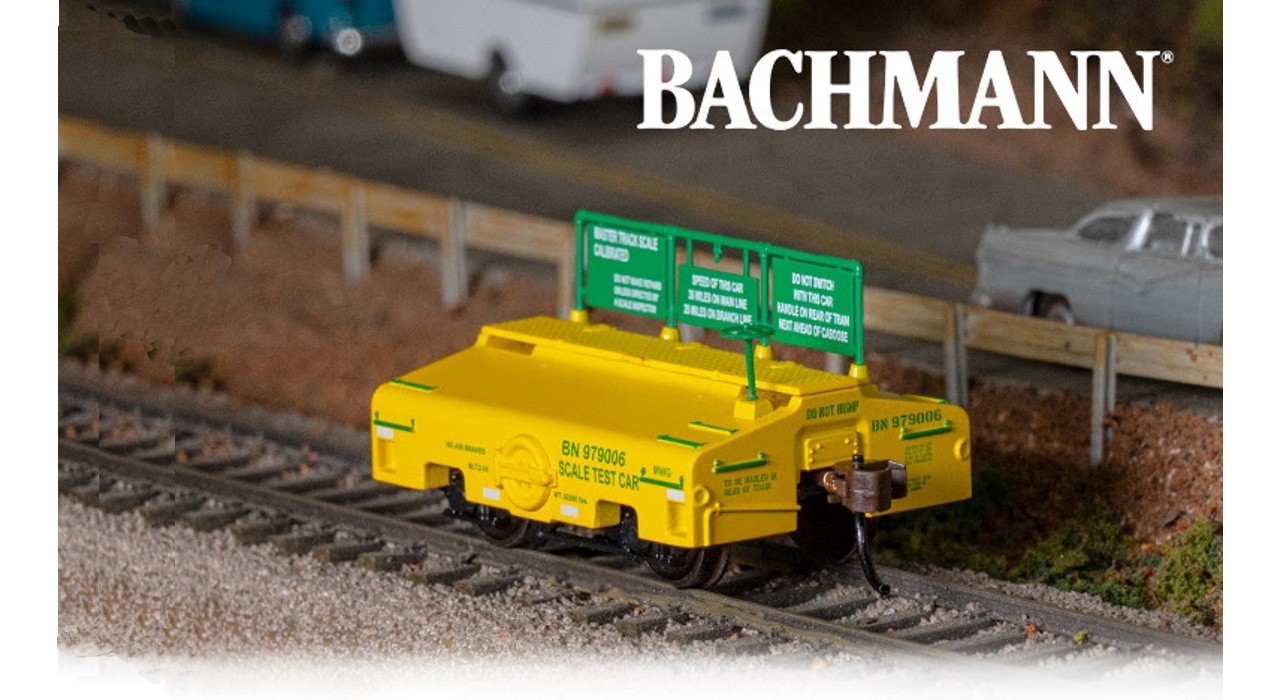 HO/1:87 models available include:
74402 -  Burlington Northern #979006
74403 - Canadian National #52257
74404 - Union Pacific® #903145
74405 - Painted Unlettered – Black (with Customizable Detail Parts)
74406 - ATSF #199915
74407 - Mikwaukee Road #980238
74408 - New York Central #X855W
74409 - Pennsylvania #490387
Test Weight Cars are used in maintenance-of-way serviceto precisely calibrate track scales. Each car was built to a specific weight toallow for the most accurate calibration, ensuring that customers would becorrectly billed for their cargo loads and that trains would remain below the maximumsafe load limit for the railroad they'd be running on. Bachmann's highlydetailed Test Weight Cars replicate a 1930s design that can still be found inuse today. All examples feature precision scale railings and brake wheels,road-specific design differences, and come decorated in a variety of authenticcolor schemes.
Features include:
Silver Series® rolling stock
highly detailed die-cast painted bodies with separately applied brake wheel and precision graphics (where applicable)
blackened, machined-metal wheels with RP25 contours
magnetically operated E-Z Mate® couplers
non-magnetic, blackened-brass axles with needle point bearings
prototypical weight for optimum tracking performance
Please remember, when contacting retailers or manufacturers, to mention that you saw their products highlighted here – on RailRoad Modelling.