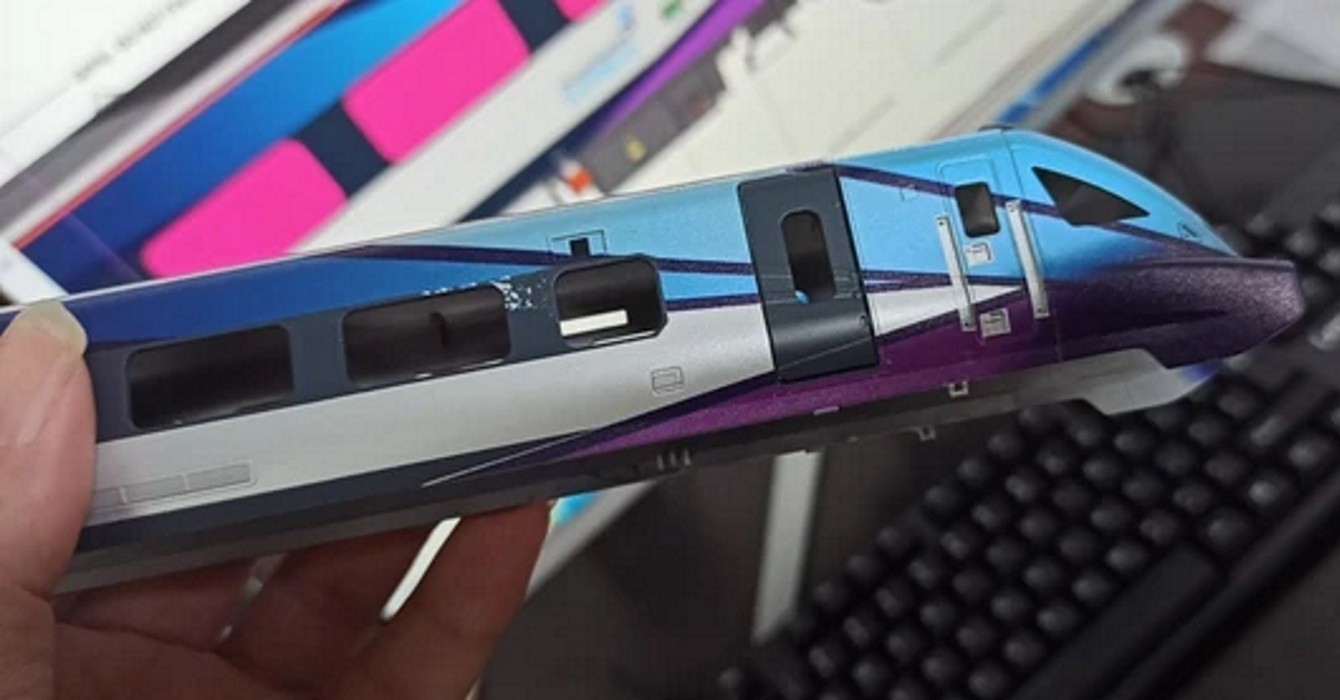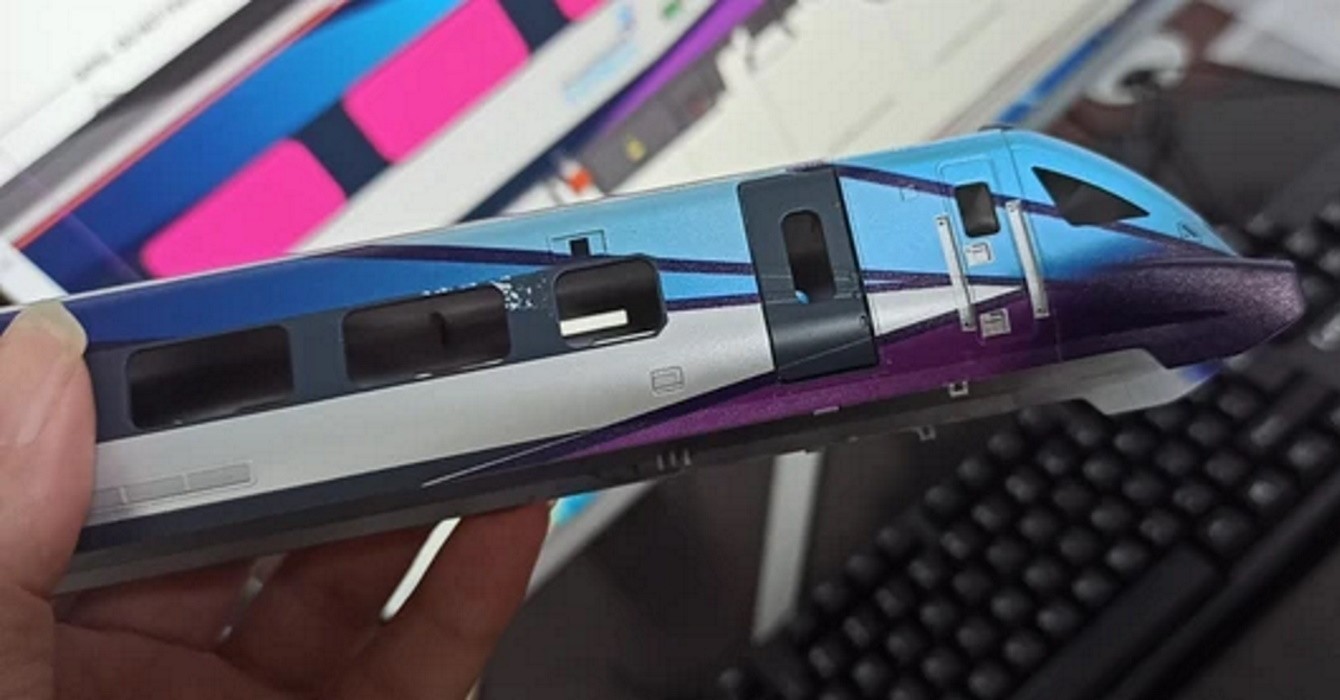 "If our factory thought the Caledonian Sleeper livery [see previous news item] was complex with its wealth of warning labels, then the TPE sets have well and truly broken their hearts! With a similar amount of warning labels, interesting angles, shades and fades, it really pushes model production techniques to the very limit.
We have so far tried a couple of techniques to replicate this livery faithfully, but so far it has ended in failure, and has taken many months of trial and error to attempt to get this livery right. As we add all the layers to the livery, it begins to damage the paint finish elsewhere as you can see below on these test bodies. It has proven very frustrating for our factory! The visible paint lines through the doors were also unacceptable.
Our factory does not give up easily however, and is currently working on a new batch blending various techniques to get the desired finish to set these models apart and we have every confidence they will achieve it. Unfortunately, it means we will not be able to bring you pictures of fully finished TPE sets just yet, but as you can see above; they're edging closer and closer and they will look awesome when complete.
So, where does that leave us? Well, the Sleepers have been assessed and our feedback is on its way to the factory. The factory has assured us that we will have finished TPE samples for assessment in 8 weeks time. Unfortunately, until we sign off on those TPE coaches we will not have a production delivery date, but can confirm it will be in 2022. We are very sorry for this delay and certainly had hoped we would be further on in this project,but we of course did not foresee this livery challenge"!............Accurascale
Please remember, when contacting retailers or manufacturers, to mention that you saw their products highlighted here – on RailRoad Modelling