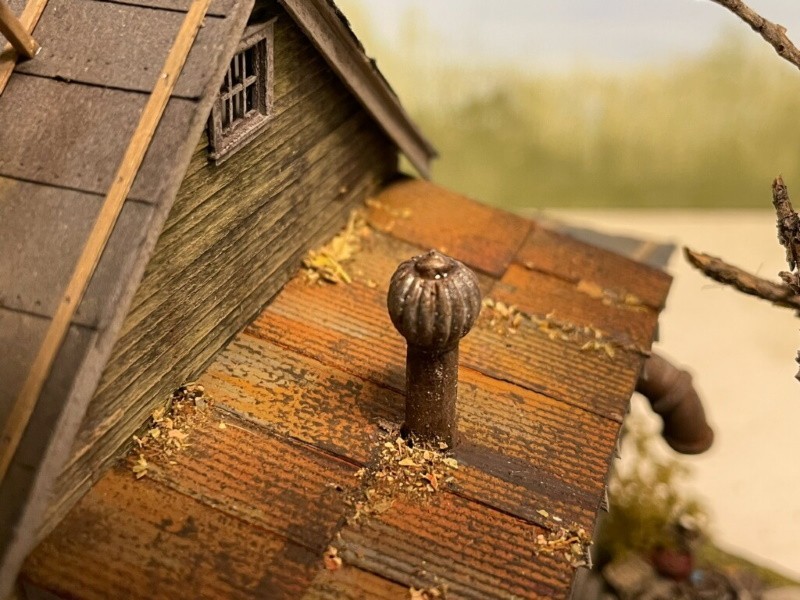 For the HO scale crowd...
1932 ford Coupe, item RRTK-H-12. The master for this car was 3D printed and then resin casted. You can even see the wire wheels.
Next, a set of vents for your building roofs, item RRBP-H-03. It comes with 2 cyclone vents in different sizes and an other style vent. You get to 3 vents times 2 so you end up with 6 vents in all.
The third item is a square vent, item RRBP-H-04, that goes on the side of a industrial building.
A couple of the next HO items coming soon are a Model T and the Fordson Tractor.
New O scale release
RRJP-O-17 This a junk pile made to be put against a building. As you can see the casting has a CAT engine and radiator and some other junk a lot of detail. Casting measures 5" long by 1" wide by 1 1/4" high.
What Else on the Horizon?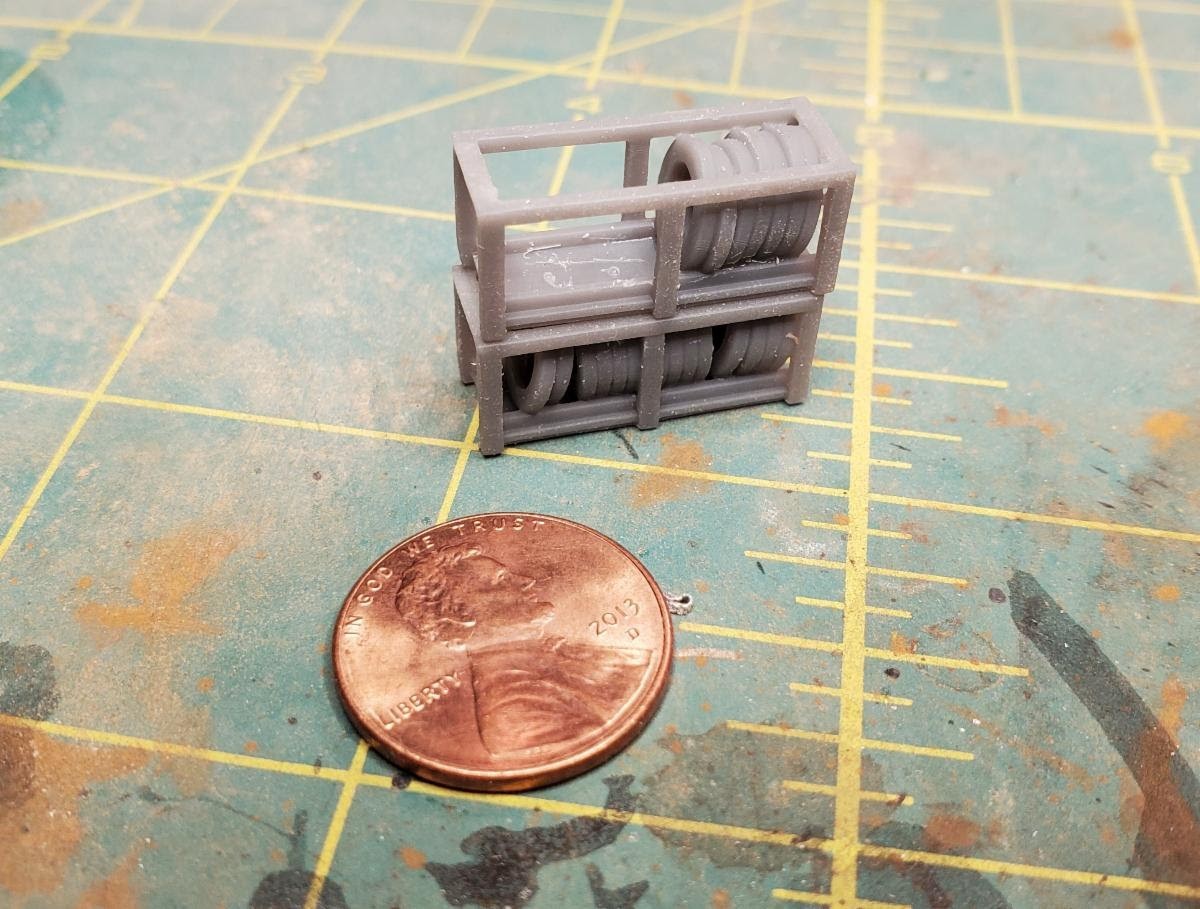 I will be making 3d printed items like the tire rack you see in the picture. These items are just too fine to cast. May cost a little more but the detail is great.