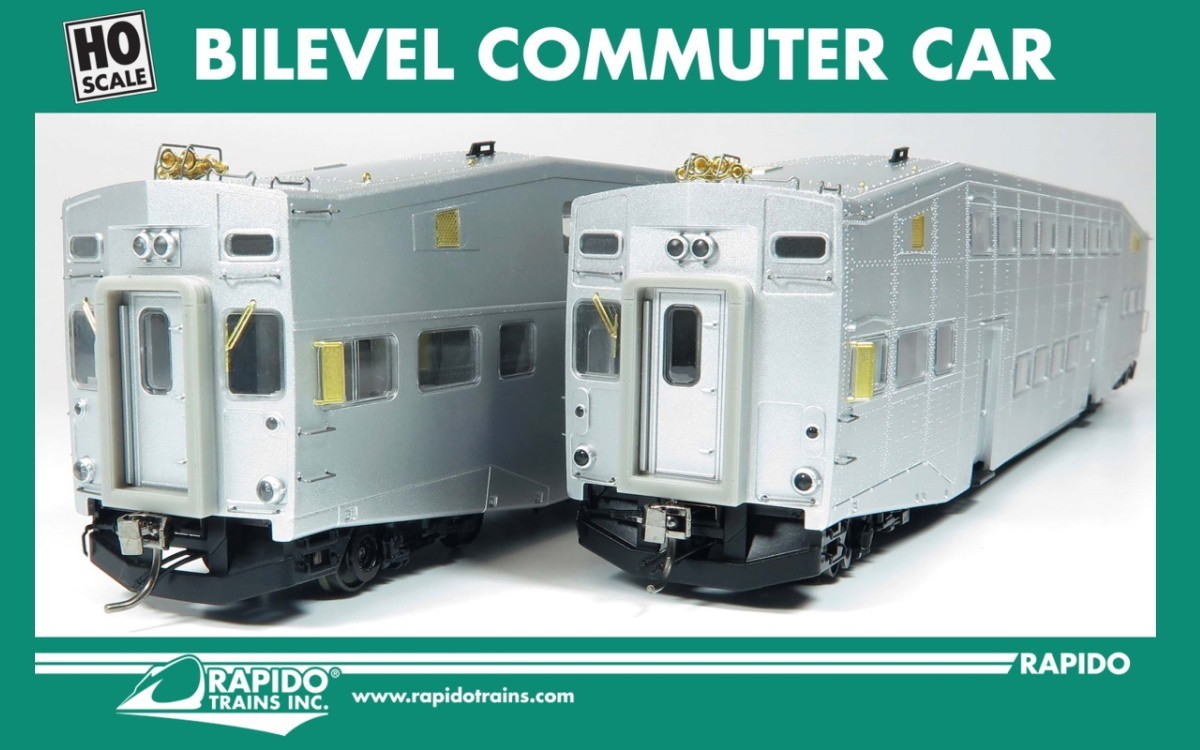 "This just in, our first preproduction HO Bilevel commuter car samples have arrived! Here we have 2 distinct versions of cab car.
Don't forget, this is just the first release so If you don't see your favourite road name in this run, it's quite possible we will do it in the future!
Please visit our website for more information and the complete list of first release road names.
Preproduction models shown are subject to revision for production"....................................Rapido Trains
Please remember, when contacting retailers or manufacturers, to mention that you saw their products highlighted here – on RailRoad Modelling