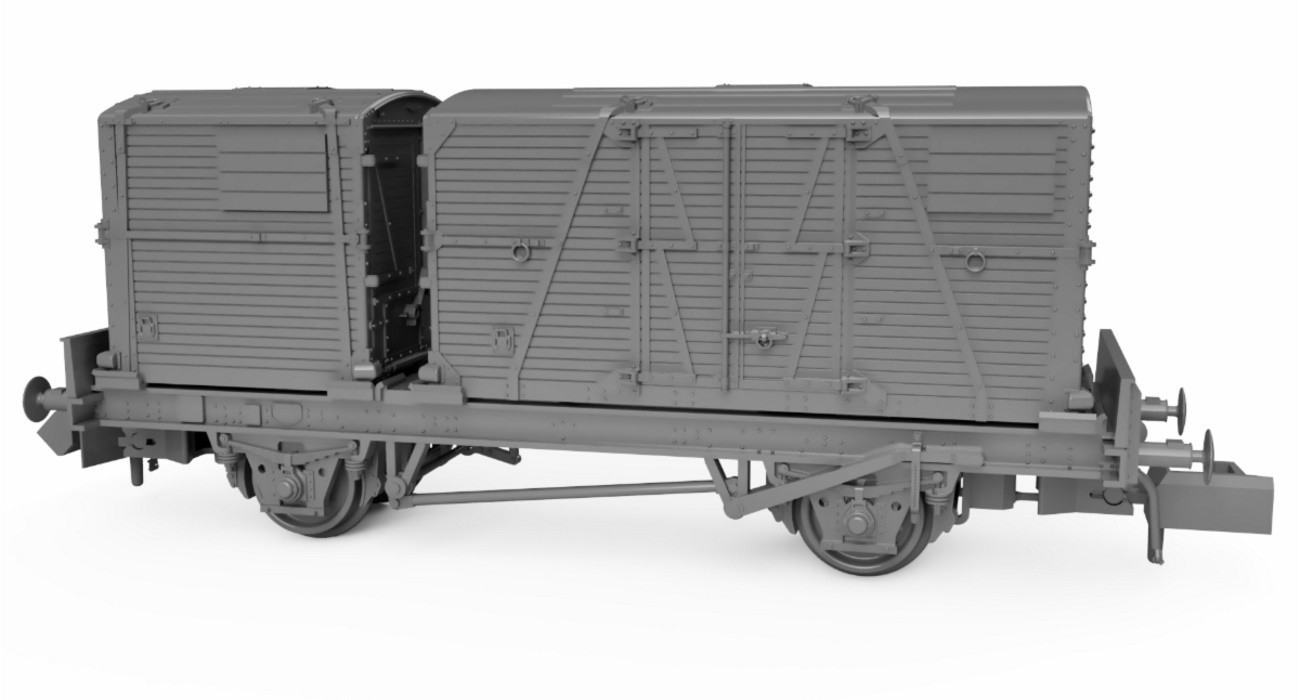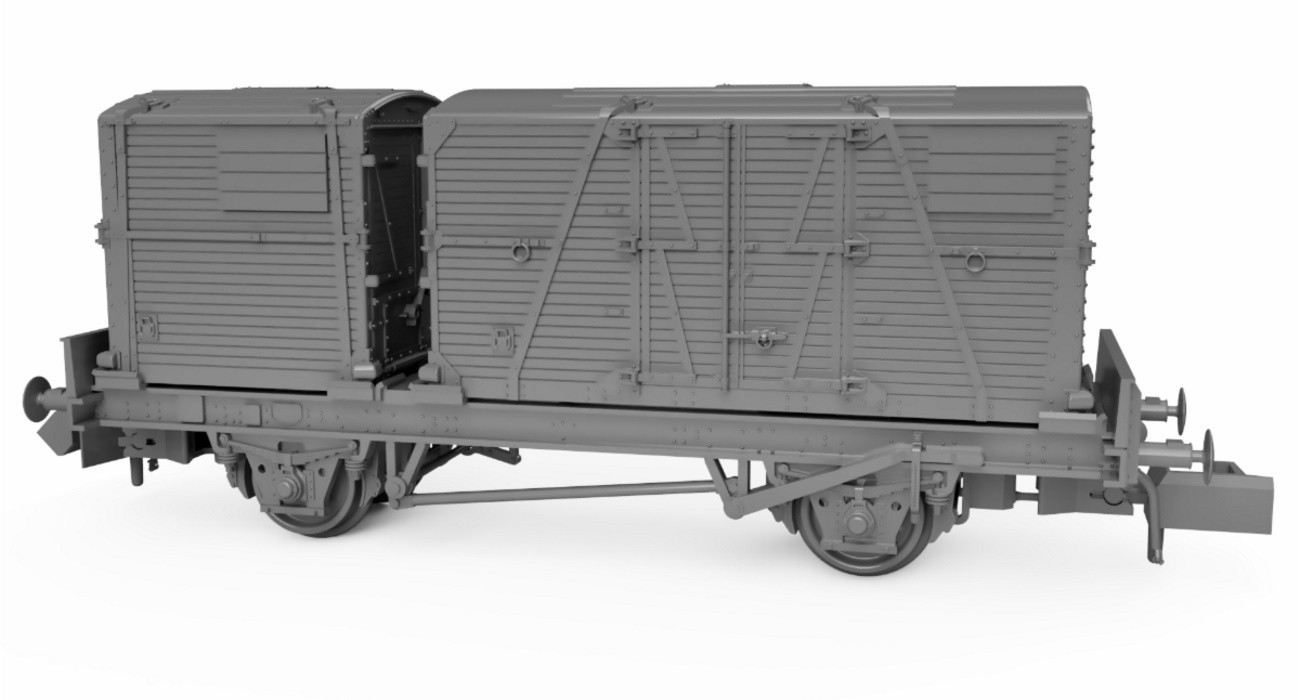 Say hello to the 'Conflat P'
We're absolutely delighted to announce an 'N' gauge model of BR's 'Conflat P' container wagon. This means that, together with our MetroVick Type 2s, 'N' gauge modellers will now be able to replicate one of BR's most famous goods services.
'Condor' was BR's Anglo-Scottish door-to-door container service that was launched in 1959. This tightly-timed train was to be diesel-hauled (by the MetroVicks) and, in order to increase the number of containers it could carry, BR created 60 Dia. 1/060 'Conflat P' wagons.
It made so much sense for us to produce a wagon to run behind the Class 28 but the 'Conflat P' has been an incredibly challenging project, partly because there's so little published material about them.
The other challenge is that unlike, say, a 'Conflat A', the 'Conflat P' has no floor. All the chassis beams are visible and so there are very few places to attach things like brake pipes.
But we think you'll agree that Bill and the designers in our factory have created a fantastic looking little wagon. You won't find anything like it anywhere else!
On top of that, we've also produced two new 1:148 scale containers, the Type BD and the Type A. These will be only available with the 'Conflat P' initially, but we plan to release them as separate accessories at a later date.
We've started tooling both the wagon and the containers. There are 15 individual 'Conflats' to choose from and three triple-packs. All the wagons come in BR bauxite livery but we're making containers in BR crimson and BR bauxite (with door-to-door branding). All the containers have individual numbers too.
They're available to order now, direct from the website or from your nearest Rapido stockist. Price is £29.95 whereas full retail price for the triple packs is £87.95.
https://rapidotrains.co.uk/conflat-p/
Please remember, when contacting retailers or manufacturers, to mention that you saw their products highlighted here – on RailRoad Modelling