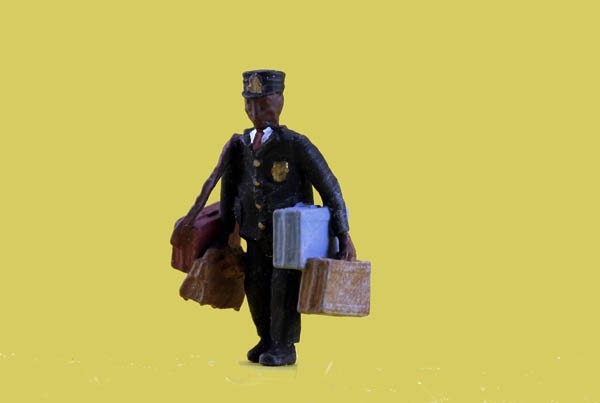 Introduction
 Model Tech Studios LLC creates a large number of lineside models, and you can access their website through this link.  Many are traditional, some are novelties.  From their website the series are:

A sampling of some of the novelties include fun scifi/horror/mythological figures:
Werewolf
Wolfman

Swamp Creature
Unicorn
Bigfoot
Traditional figures and structures include:
Railroad PORTER with LUGGAGE in hands

Homeless Rummaging through Trash Cans

Hobo
Working Yard Lights and Building Light Packs

Soda jerk
Soda girl

Let's look at Model Tech Studios' recent announcements.