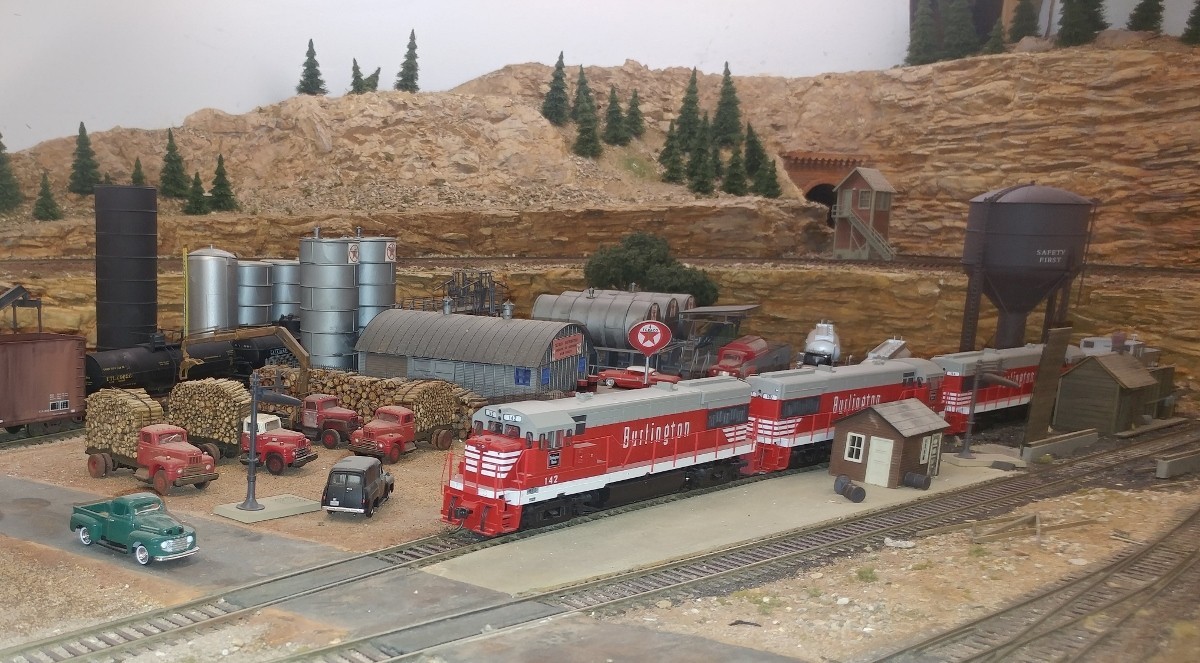 Soo Line
When the pandemic forced a layoff, the Soo Line Brass Hat decided to tear down his previous layout, and build this layout.  The boss told the group that he never had any interest in railroads until he took a job at a scrap yard, cutting apart rail cars, predominately Soo Line rolling stock.  A passion was born - for railroading, not the destruction thereof.

Main room - around the wall to right and ends, peninsula to left, which goes into a bedroom via the tunnel just above the hoppers to the left.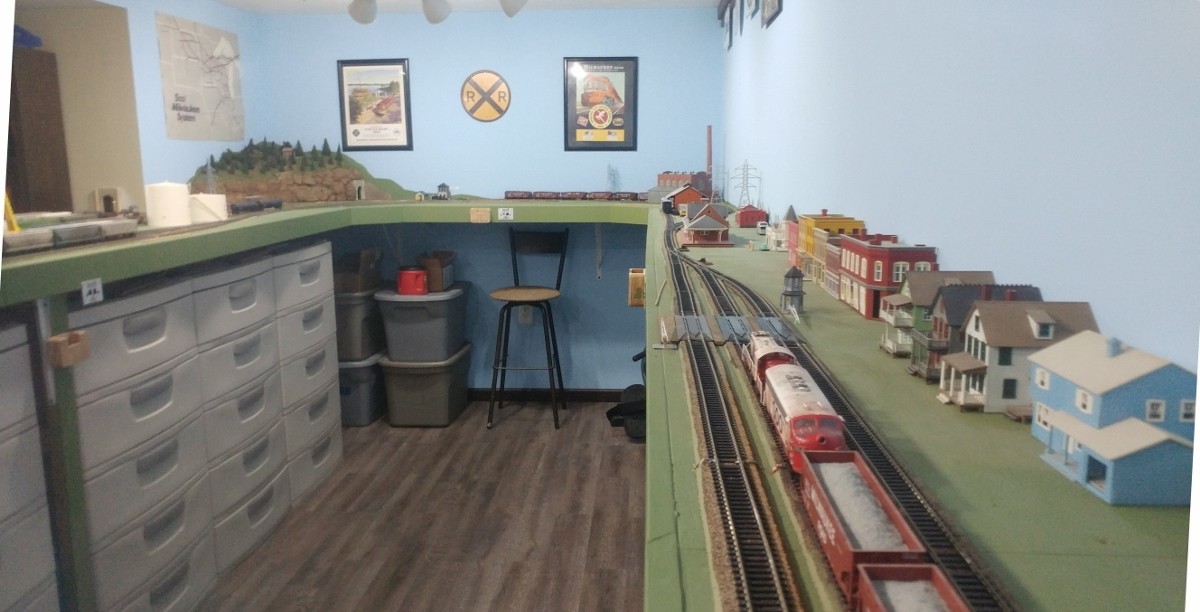 Clever vandalism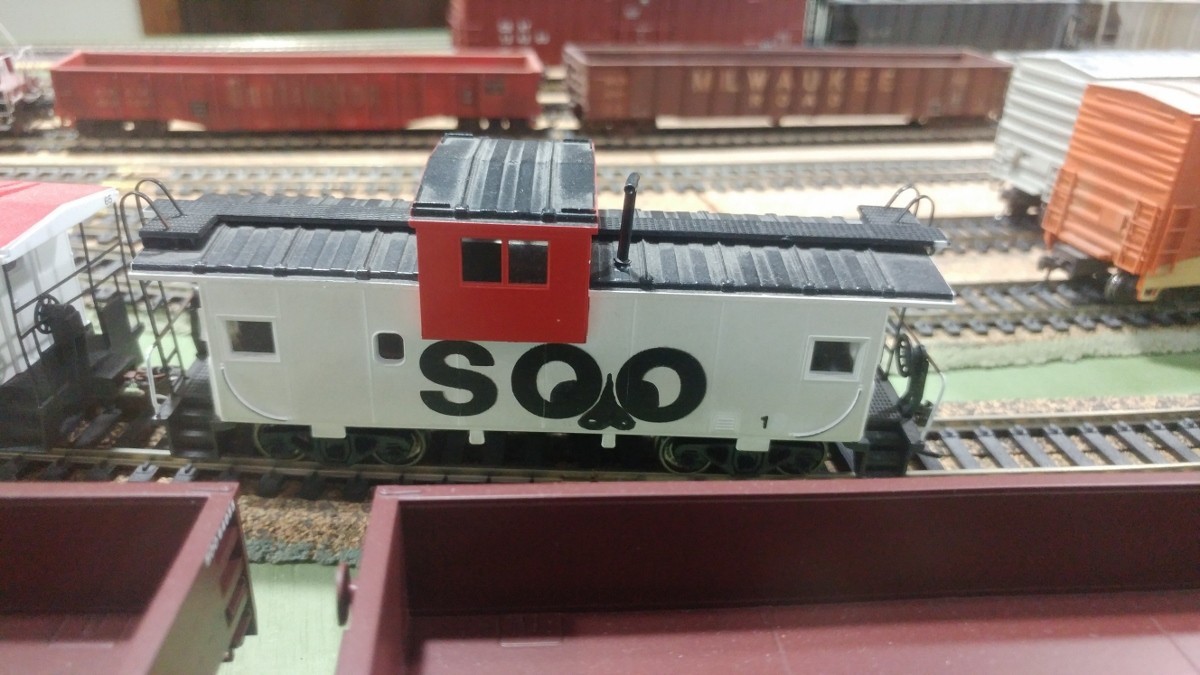 Clever hiding of electic terminal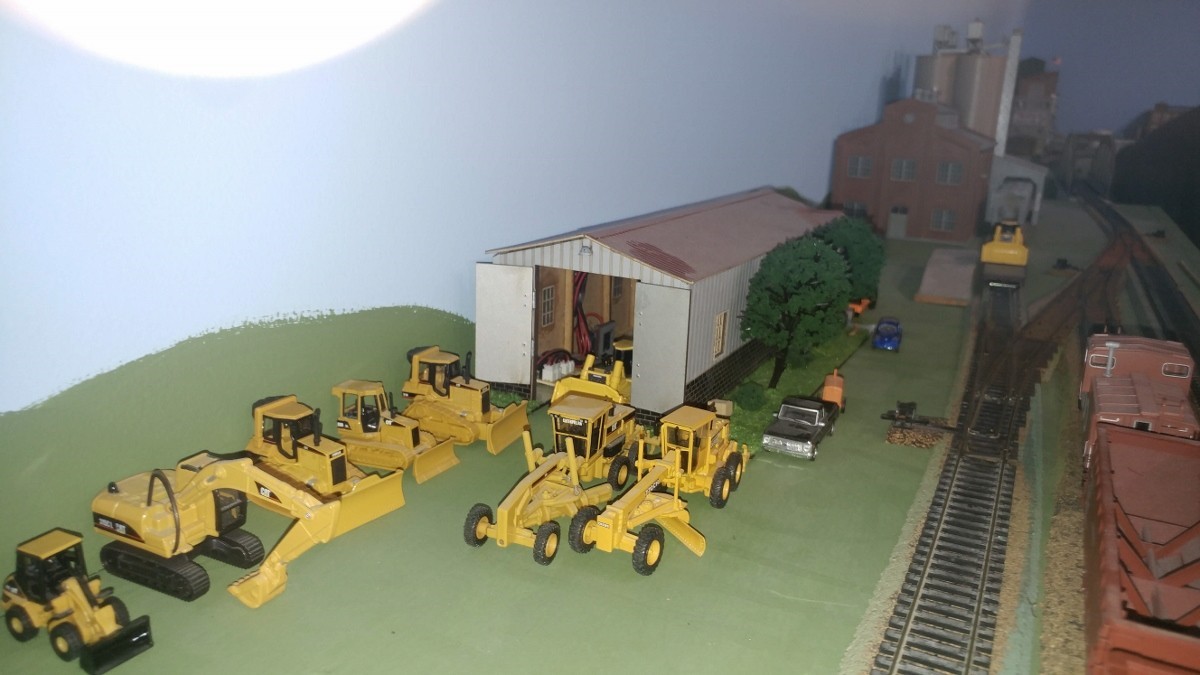 Scenery progressing but it is important to get the railroad running right first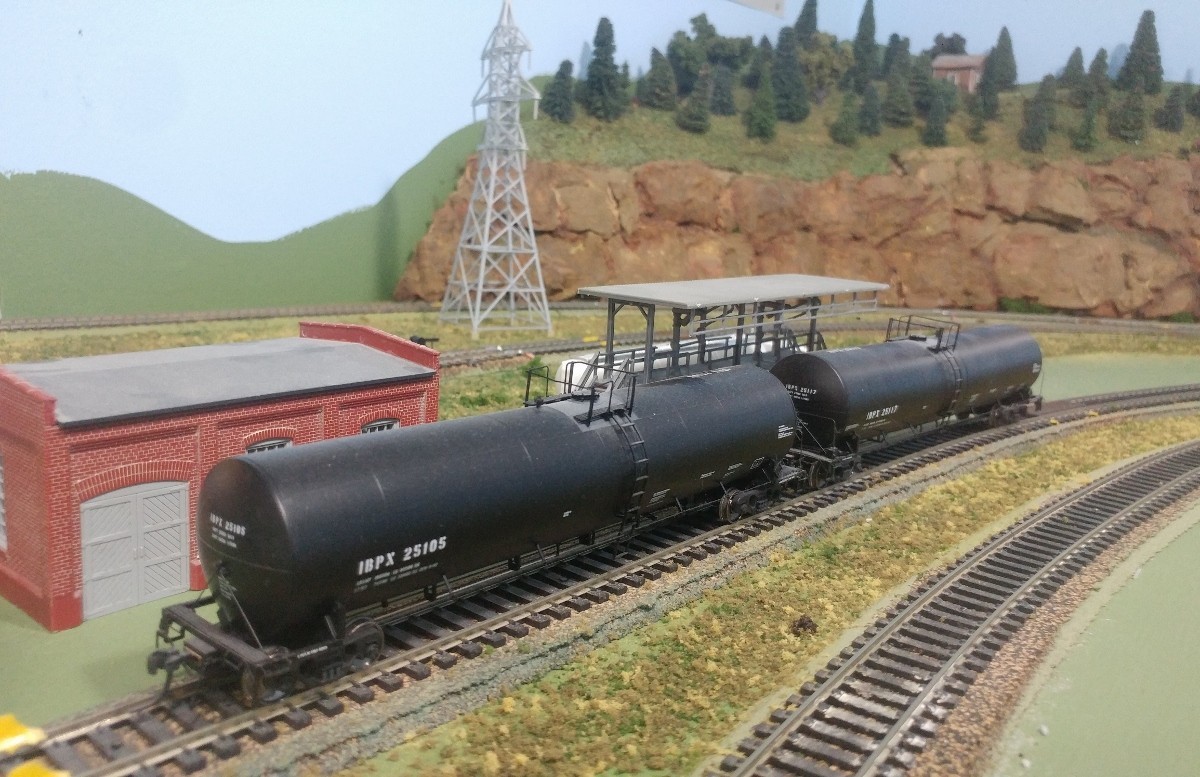 Amazing how much can be put in a corner - corners are great!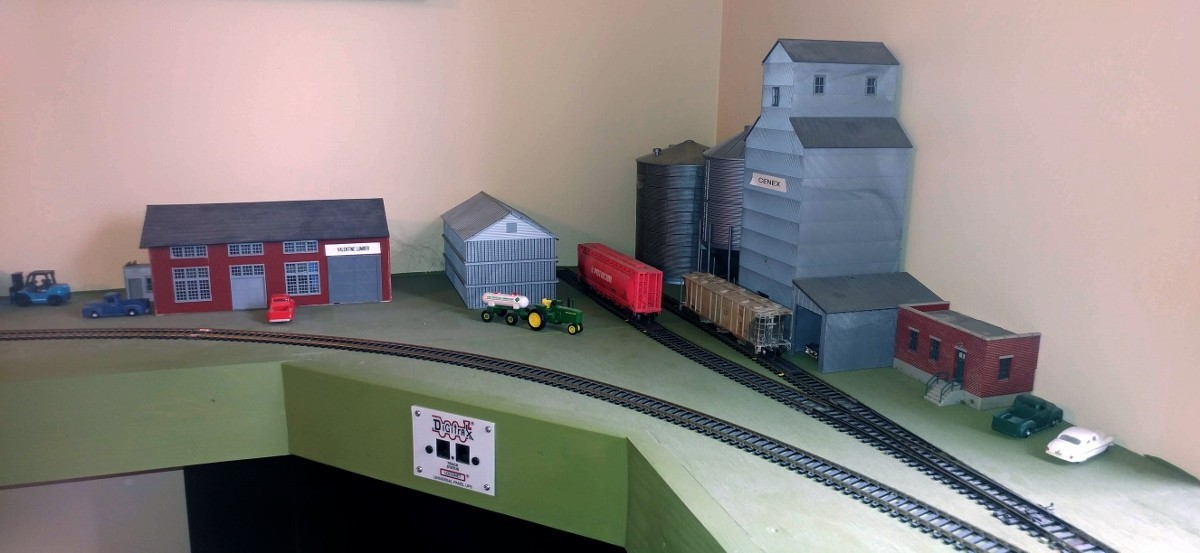 Engine terminal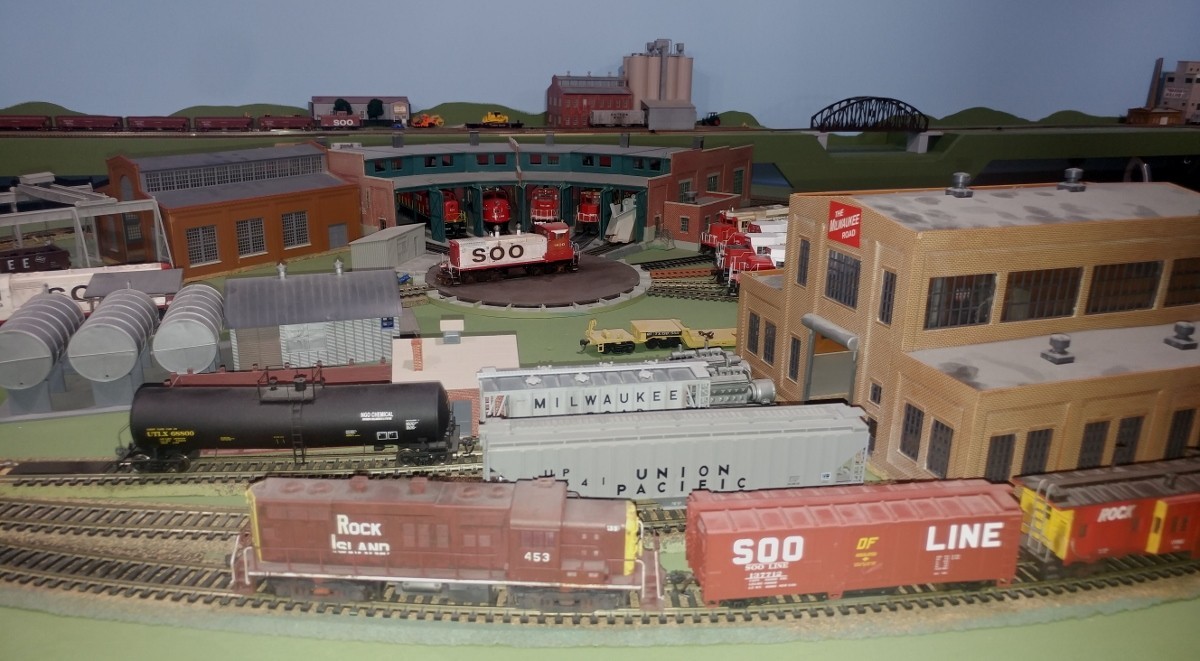 Scrap yard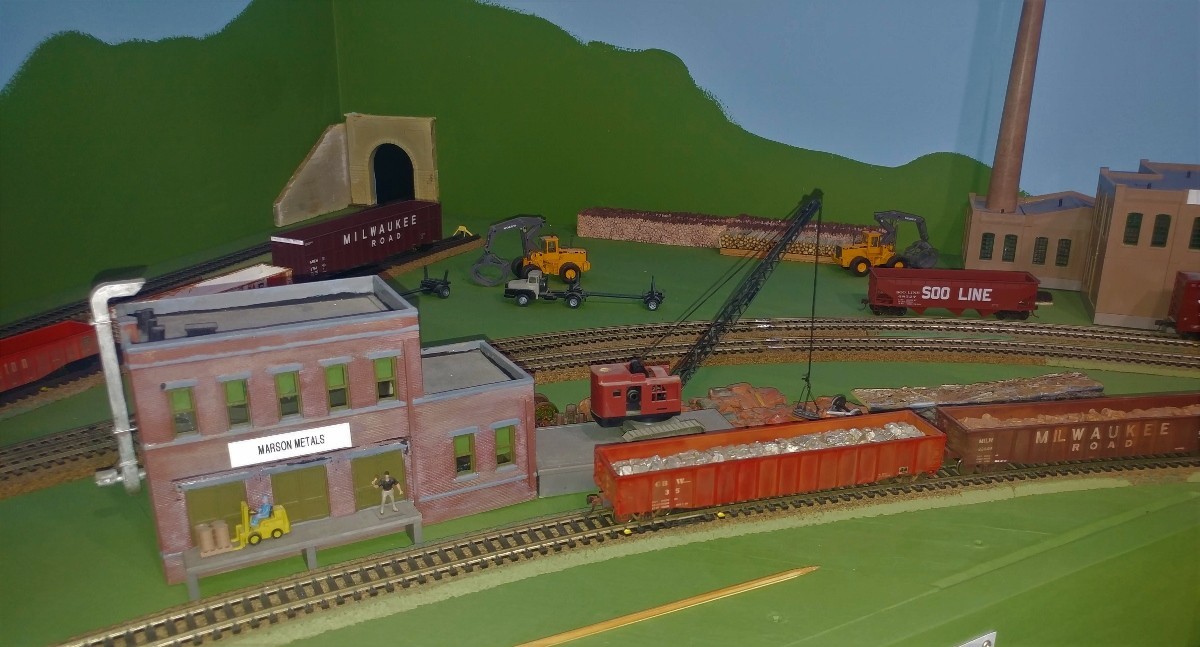 Tunnel goes through wall into another room, thence through wall tunnel to yet another room with a staging yard and terminal

Chicago, Denver & Pacific
An enormous and mature layout with scenery new and old - some structures and rolling stock were built when the Brass Hat was in Germany with the Army in the late 1960s - early 70s.  The route models Chicago-Kansas City-Denver-Pueblo-northern Arizona-Los Angeles.  A few steam locos are running out their last miles.
An operating session consists of a Train Master, Dispatchers, yard bosses, and engineers and conductors.  Fast clocks, electronic and verbal signaling, radios, and card cars and switch lists.  This is a model railroad.

JB Coke and Coal. "JB" is a retired career US Marine.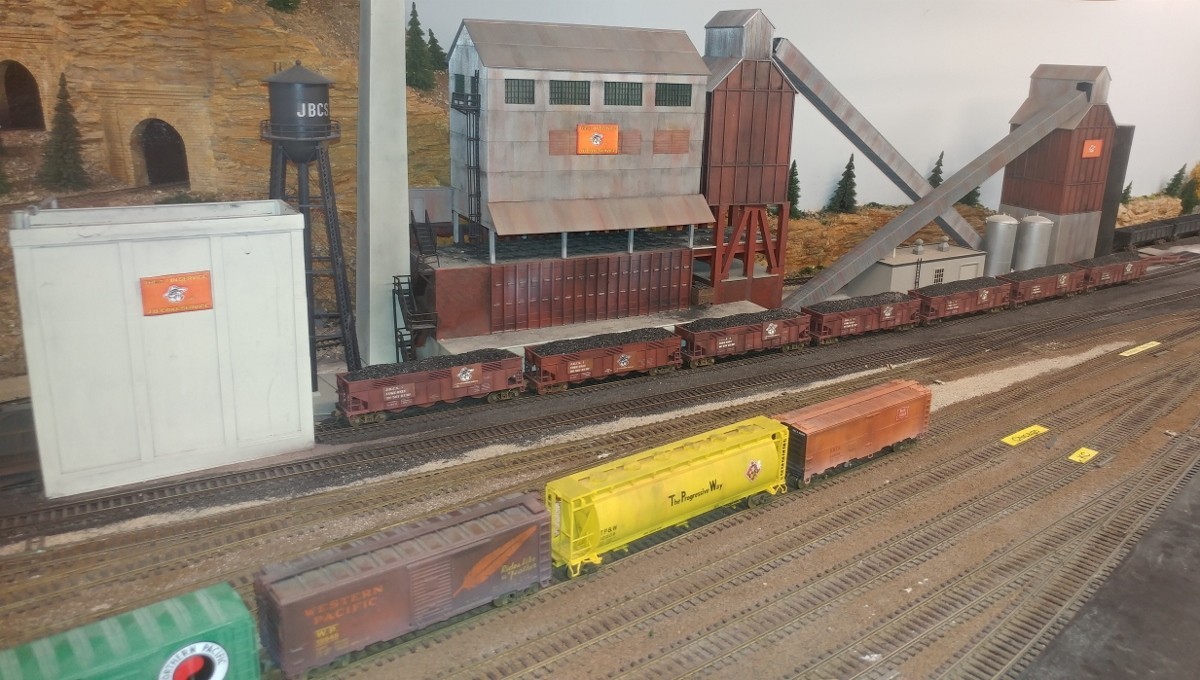 New addition, another sea port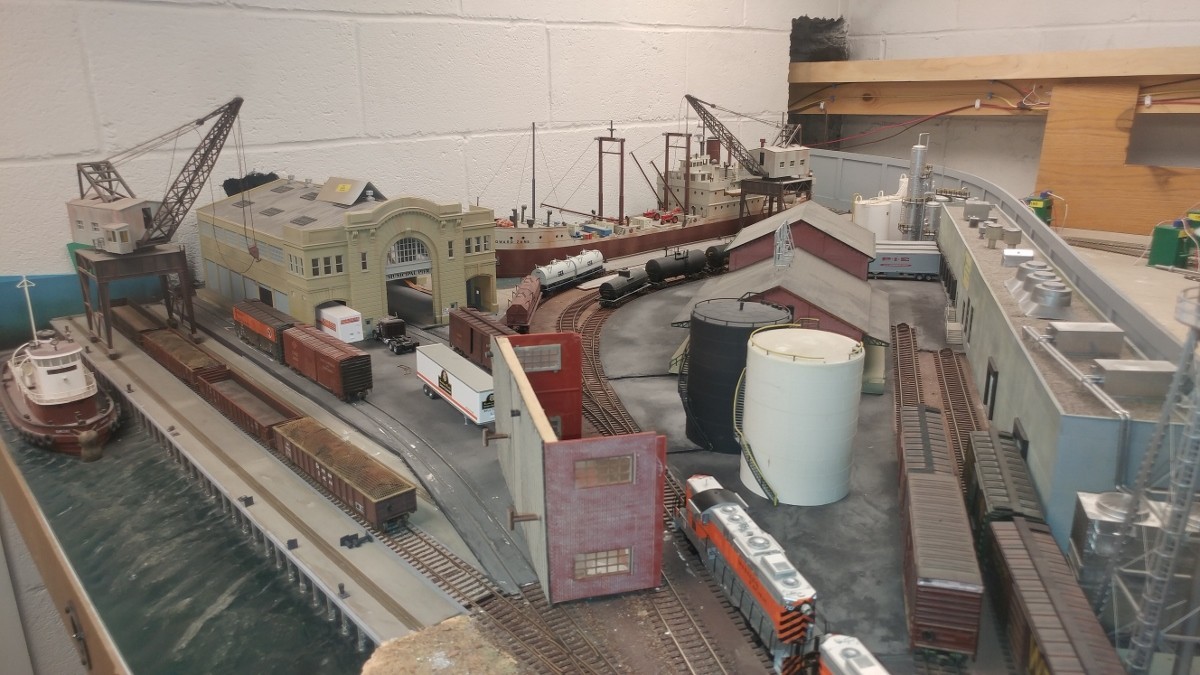 UP Centennials Bring a Stack Train Enters Denver Yard from Farmington
Sorry about the sound.  Phone exaggerated and distorted it; sounds better live.

UP Reefer Train Enters Pueblo Yard Enroute Denver
PFE Ridge Runner, Ogden to Pueblo Past Boulder
Piggybacks and Stacks Along the Cliffs