Atlas has been busy...
O scalers have a selection of new and special models to choose from.

O SD70ACE

Thirteen new paint jobs!
Features Include:
    Intricately Detailed Durable ABS Body
    Die-Cast Truck Sides, Pilots and Fuel Tank
    Metal Chassis
    Metal Handrails and Horn
    Moveable Roof Fans
    Metal Body Side Grilles
    Detachable Snow Plow
    (2) Handpainted Engineer Cab Figures
    Authentic Paint Scheme
    Metal Wheels, Axles and Gears
    (2) Remote Controlled Proto-Couplers
    O Scale Kadee-Compatible Coupler Mounting Pads
    Prototypical Rule 17 Lighting
    Directionally Controlled Constant voltage LED Headlights
    Lighted LED Cab Interior Light
    Illuminated LED Number Boards
    Operating LED Ditch Lights
    (2) Precision Flywheel-Equipped Motors
    Operating ProtoSmoke Diesel Exhaust
    Onboard DCC/DCS Decoder
    Locomotive Speed Control In Scale MPH Increments
    Proto-Scale 3-2 3-Rail/2-Rail Conversion Capable
    1:48 Scale Proportions
    Proto-Sound 3.0 With The Digital Command System Featuring
    Freight Yard Proto-Effects
    Unit Measures: 18 1/2" x 2 5/8" x 4"
    Operates On O-42 Curves
O Premier O Sunbeam 3-Bay Centerflow Hopper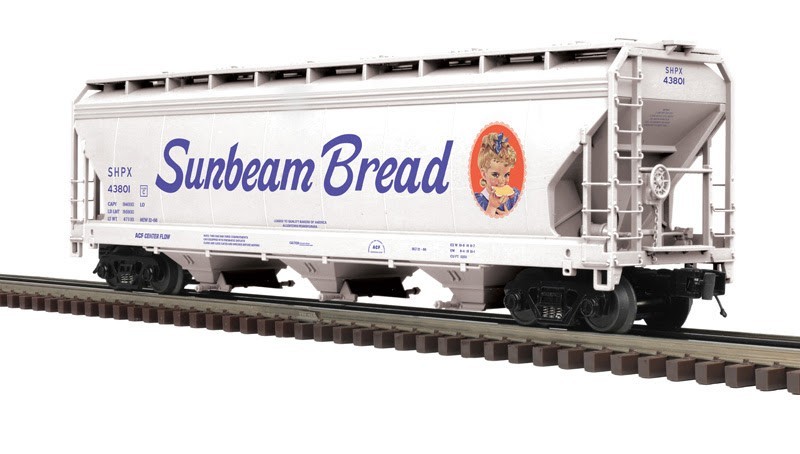 A unique Sunbeam Bread livery for Atlas Authorized Retailer Public Delivery Track. The hopper will be very limited in production and is slated to arrive this Summer.
2 road numbers will be available

Sharp, detailed paint and lettering
Reasonably detailed with some separately applied parts
Underbody and brake line detail
Diecast sprung trucks and couplers
O Premier Monon Operating Difco Dump Car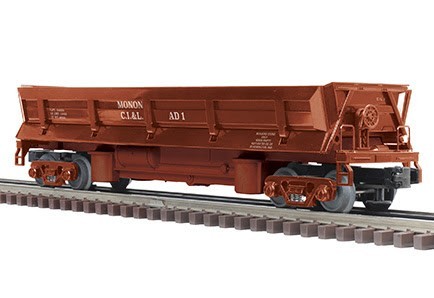 This Premier O Difco Dump Car in unique Monon livery is created for Atlas Authorized Retailer Mr. Muffins of Atlanta, Indiana. The operating dump car which can be activated with any O gauge operating track section will be very limited in production in four different car numbers and is slated to arrive this Summer.
Metal Wheels and Axles
Die-Cast 4-Wheel Trucks
Operating Die-Cast Metal Couplers
Decorative Brake Wheels
Fast-Angle Wheel Sets
Needle-Point Axles
Die-Cast Metal Body
Operating Dump w/Shake Action
Unit Measures:12 1/16 x 2 5/8 x 2 1/2
Operates On O-31 Curves