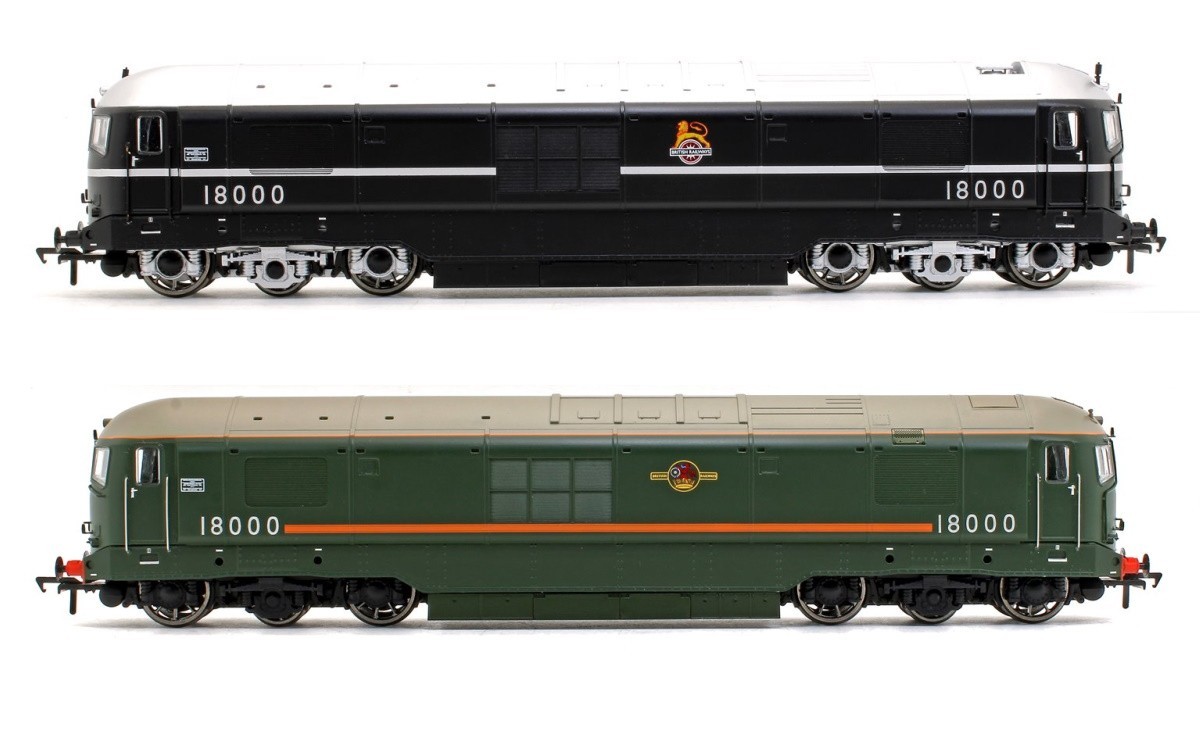 "Exclusive 18000 Gas Turbine "Kerosene Castle"new samples!

We are pleased to share images of the latest 18000 samples.
Progress is progressing very well and is now in the final stages. Delivery is pinned for June 2021. These are expected to sell out soon with a couple of versions already close to selling out on pre-order. Pre-ordering is highly recommended.
Please note: The images shown are still samples and various minor issues have still been identified and will be amended on final production models. These samples have also been poked, pulled and put through their paces.
Pre-orders are now being taken. Priced at £199.99
They are available to pre-order now with a £30.00 deposit".........................................Rails Of Sheffield
Three variants are to be produced:
BR Black with Silver Trim (1949-56 Condition)
BR lined green with orange/black waistband lining(1956-57 condition) and early BR crest
BR lined green with orange waistband lining (1957-60 condition) and late BR crest
Please remember, when contacting retailers or manufacturers, to mention that you saw their products highlighted here – on RailRoad Modelling