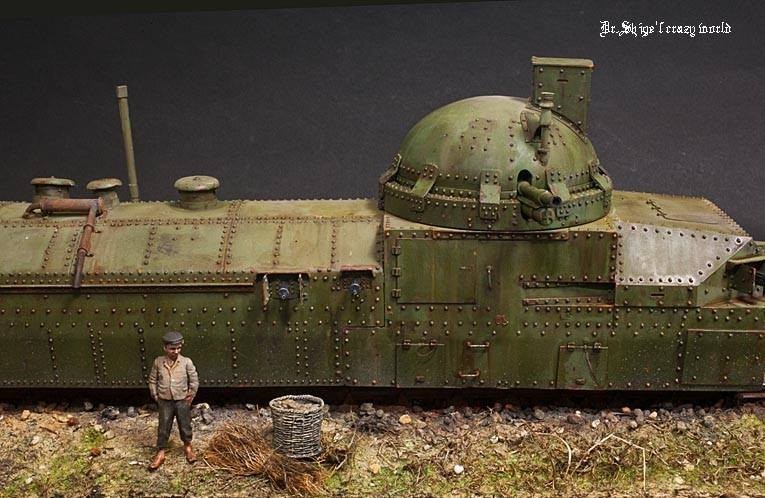 A fantastic Russian armoured train diorama from modeller, and friend Shigeyuki Mizuno The Russian Army recognised the need to deploy motorised combat vehicles, that did not emit the tell tale sign of a steam engine. Several trolleys were built in the workshops in Vologda, Odessa and Kiev but were restricted to secondary duties on account of there weak armament. The Army's desire to deploy more powerful armoured units led to the design of the Zaamurets Railcar.
The Zaamurets (Orlik) was built in 1916 in Odessa.
Commissioned by the Russian Empire to fight in WWI, it was refitted with taller turrets and fire control towers in 1917. Its original purpose was quickly negated by the October revolution and the collapse of Russia into civil war.