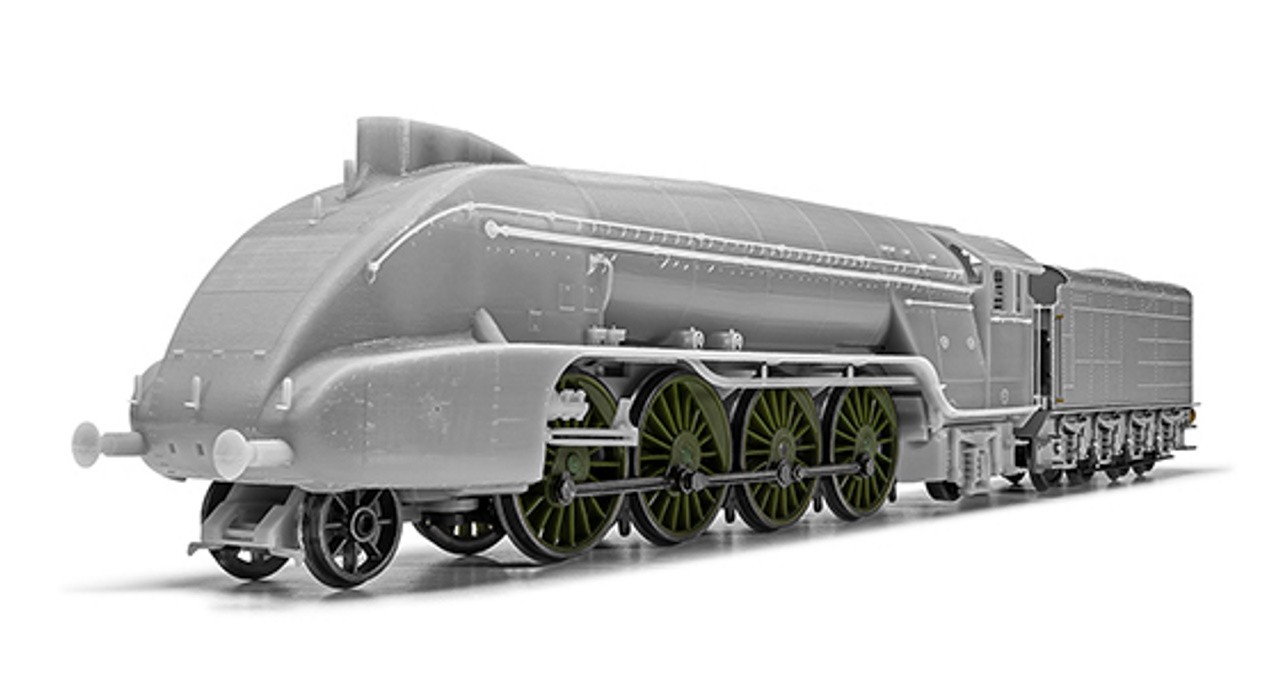 This month we are pleased to be able to share with you photographs of the latest printed samples of two of our upcoming LNER Class P2 locomotives. Printed samples such as these are the next step after CAD work is finalised and are used to check that the overall proportions of the physical model match what we have been seeing on the virtual CAD model. They can also be used to check for assembly issues and to check that any overhangs through curves and points fit within the loading gauge of 00 scale. Being such a lengthy locomotive, these samples have been crucial in engineering a solution to enable the leading pony truck to follow the rails without coming out too far from under the chassis. This was important as we did not want to cut away any of the aerodynamic shrouding around the cylinders on the streamlined variant.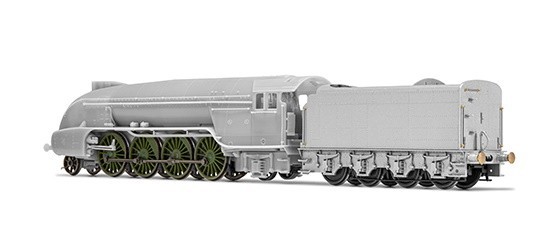 The express services on the Edinburgh to Aberdeen main line had always posed an issue for the LNER. The double heading of Pacifics was prohibited, but the heavy gradients meant that a single locomotive alone couldn't sustain the speed required over the route. This often meant a compromise was needed, with two smaller locomotives double heading but rarely delivering the desired performance. Gresley realised the solution was to create a new class of locomotive that could eliminate the need for double heading while still having the traction and power needed. For Gresley then the answer was simple, to develop the 2-8-2 P2.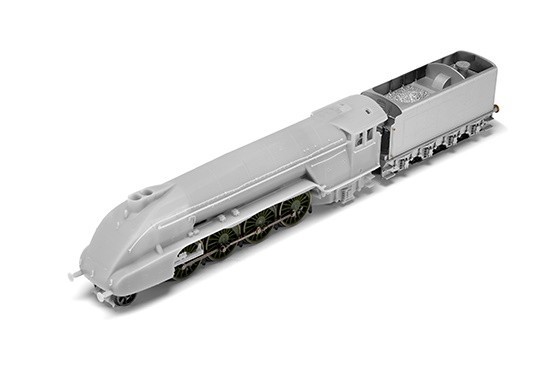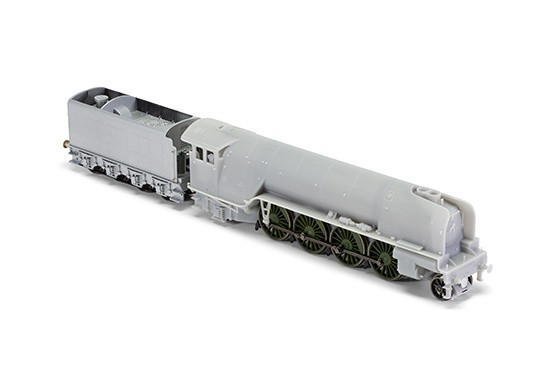 One of the issues the P2 design did face was that the long wheelbase was unsuited for the tight curves on the route they were intended to serve. Additionally, there were some problems with the leading pony truck, although it is often stated that this could have been solved in a similar manner to the fix applied to the V2 locomotives. Edward Thompson however was having none of it, instead being convinced that the P2s had not been the answer after all. To the dismay of many he ordered that all of the P2s be rebuilt as A2/2s, acting as proof of concepts for his standardised A2/3 design. Despite effectively being non-streamlined A4s the A2/2s struggled with their duties on the Edinburgh to Aberdeen line, offering little apparent advantage over the old P2s and introducing new problems such as excessive wheel slip.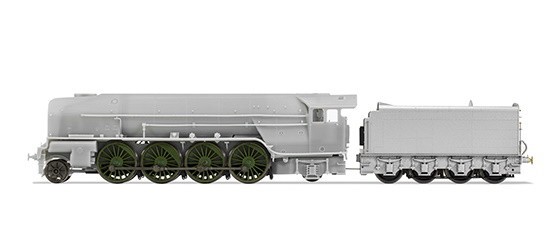 There will be initially three releases next year of the OO/1:76 LNER P2:
R3983 - 2007 'Prince of Wales' LNER apple green. Currently being built by A1 Trust based in Darlington.
R3984 - 2002 'Earl Marischal' twin smoke deflectors LNER apple green
R3985 - 2003 'Lord President' LNER apple green
Please remember, when contacting retailers or manufacturers, to mention that you saw their products highlighted here - on RAILROAD MODELING