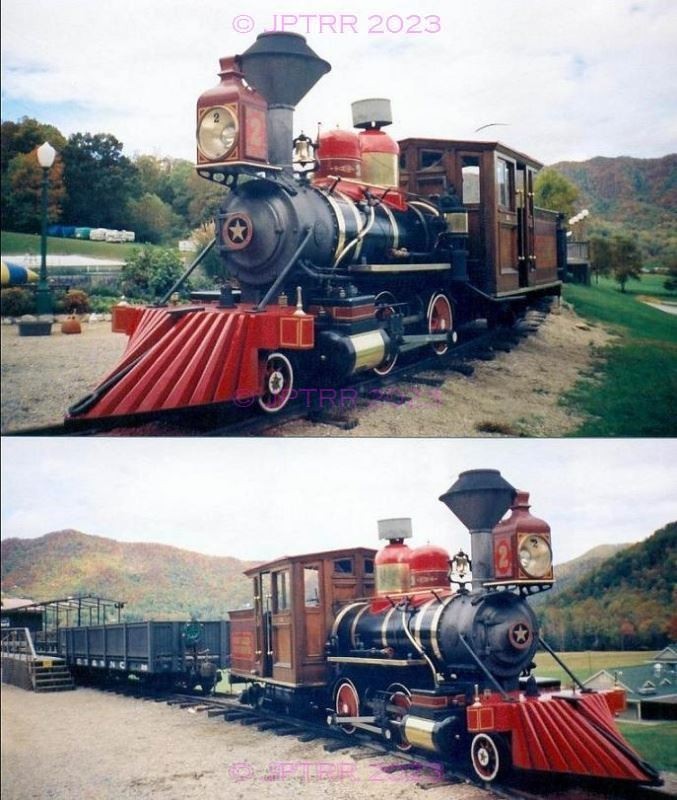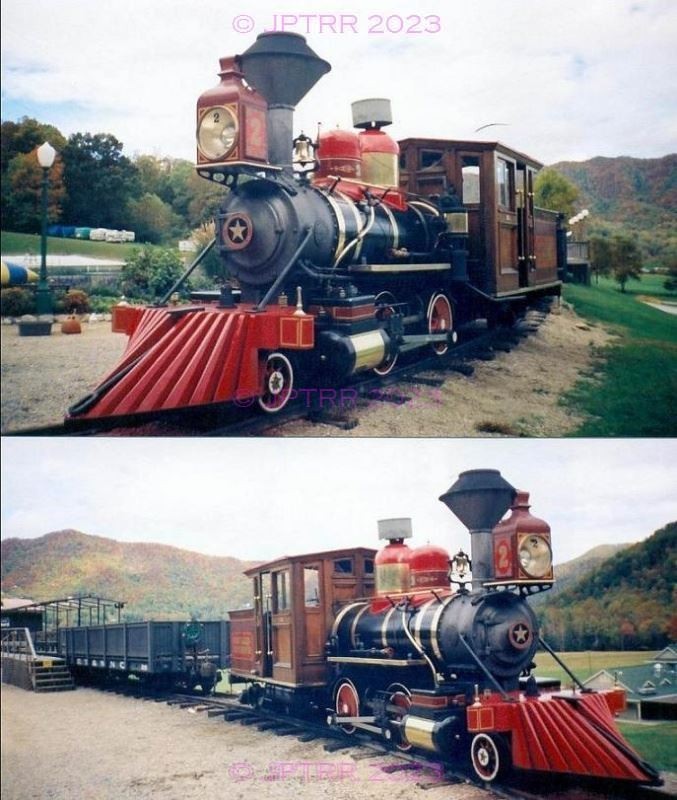 Rachel
In 2003 I began volunteering with Doe River Gorge Ministries. With their railroad, of course. A few years before, Opryland "permanently loaned" them No.2, this lil' beauty. After several cab rides, one weekend the usual fireman had to leave and Vince the engineer gave his okay for me to fire for him. That I did - poorly. Made a few novice mistakes. Fortunately, Vince is a pro, and could calmly handle my mistakes. It was a day second only to soloing during pilot training.
Later that summer a new Opryland exec decided to un-loan Rachel. Truth be told, she needed some mechanical TLC. In autumn 2003, the day before a low-mack came and took her away, we spit-and-polished her up, presenting her gleaming brighter than the day she arrived. Unfortunate, she rotted for a few years in a back lot of Opryland, stack uncapped, until they took her to their Grapevine Vintage Railroad in Texas, where I hear she is at least out of the weather.
Useless trivia - these may be the last film photos I ever shot.

"The Office"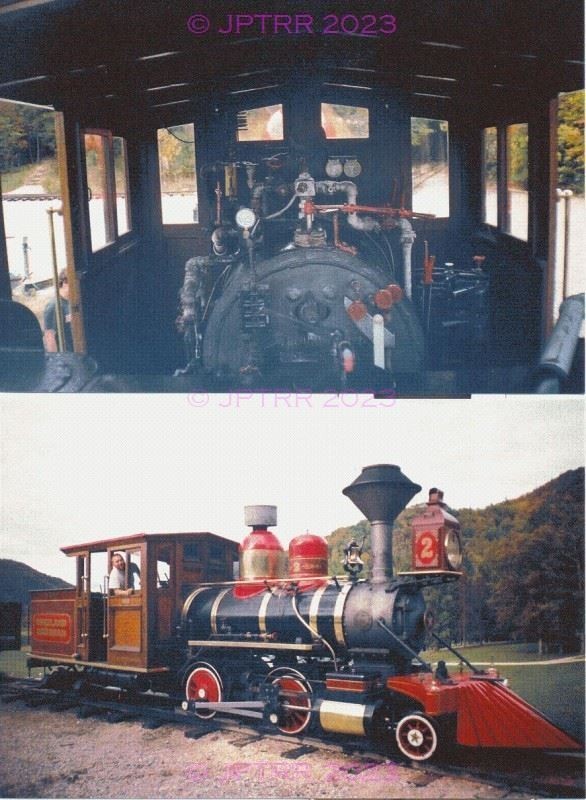 That's me, 20 years younger, much lighter and hairier.