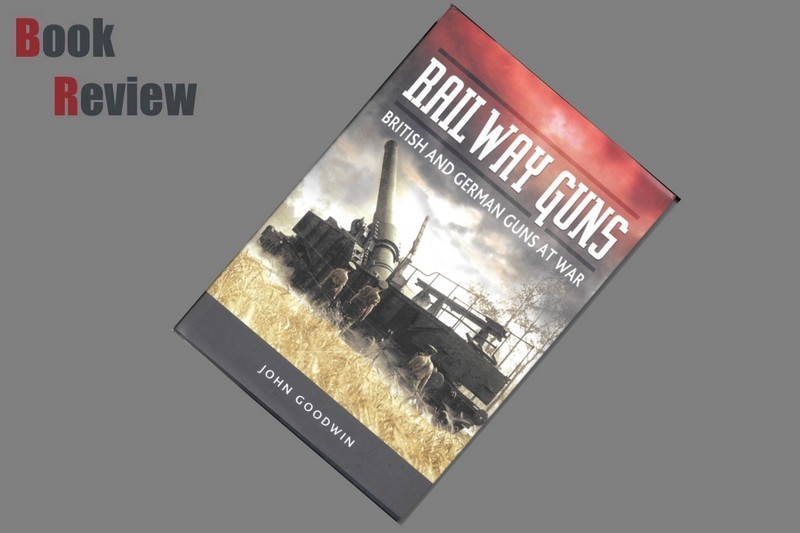 Brief History
Ordnance BL 14-inch guns were 2 British 14-inch Mk III naval guns mounted on railway carriages, used on the Western Front in 1918. The guns had a very brief service life and were scrapped in 1926, but their railway carriages were re-used for mounting guns in World War II.
The guns were built by Armstrong's (Elswick Ordnance Company) and were originally intended to be mounted as a pair in a twin turret on the Japanese battleship Yamashiro, but the order was not completed. Hence the breech of the left gun, which became known as "Scene Shifter", opened to the left, which was unusual for a British army gun, while that of the right gun, "Boche Buster", opened to the right. Work on mounting them on railway carriages began in 1916 but was not completed until 1918.
The guns arrived with their carriages in France on 26 May 1918, but incomplete, and were not in action until 8 August. The two guns were operated by the 471st Siege Battery from May 1918 and were known as "HM Gun Boche Buster", operating near Arras with First Army, and "HM Gun Scene Shifter", operating near Bethune with Fifth Army. They were used for long-range interdiction fire on key German targets such as railway junctions. King George V personally oversaw the firing of the first shell by Boche Buster from near Marœuil, 6 km NW of Arras, on 8 August in a fire plan to hit German reinforcements being sent south to oppose the British Amiens offensive. This shell heavily damaged a railway junction at Douai and became known as "The King's Shot". A total of approximately 235 rounds were fired by the guns during their four months on the Western Front.
14-inch was not a standard British service calibre; hence, it was impractical to keep the guns in service after World War I ended. The barrels were declared obsolete in 1926 and scrapped, but several of the rail gun carriages went into storage, without their barrels but still bearing their names. In 1939 the rail gun carriages were removed from storage and recommissioned.
Scene Shifter, Gladiator and Peacemaker were fitted with 13.5-inch guns from the Navy reserve stock and Boche-Buster was fitted with an 18-inch (460 mm) howitzer barrel No L2 - made in 1919 and stored with its mountings ever since.
German Railguns Schwerer Gustav (English: Heavy Gustav) was a German 80-centimetre (31.5 in) railway gun. It was developed in the late 1930s by Krupp in Rügenwalde as siege artillery to destroy the main forts of the French Maginot Line, the strongest fortifications at the time. The fully assembled gun weighed nearly 1,350 tonnes (1,490 short tons) and could fire shells weighing 7 t (7.7 short tons) to a range of 47 km (29 mi).
The siege of Sevastopol was the gun's first combat test. 4,000 men and five weeks were needed to get the gun into firing position; 500 men were needed to fire it. Installation began in early May, and by 5 June the gun was ready to fire.
Dora was the second gun produced. It was deployed briefly against Stalingrad, where the gun arrived at its emplacement 15 kilometres (9.3 mi) to the west of the city sometime in mid-August 1942. It was ready to fire on 13 September. It was withdrawn when Soviet forces threatened to encircle the German forces. When the Germans began their long retreat, they took Dora with them.
The book
This offering from Pen and Sword, Railway Guns, British and German Guns at War is a hardback book with a glued spine and pagination of 122.
Author John Goodwin was born into a railway, the author left at fourteen. He spent the early years of the Second World War on Sussex Coast, armed with a rifle and waiting and awaiting a German invasion. Sent to the Middle East, he ended up in army headquarters in Baghdad and was responsible for secret signal communications, along the military convoy routes from Basra, on the Persian Gulf, to the Russian Army. He is a founder member and contributor to the Fortress Study Group.
Contents
Acknowledgements 7
The First Working Railway Gun in Britain 9
The Short Active Life of British Railway Guns 1916-1918 15
American, French and German Railway Guns in the First World War 33
Gunners and Sappers 47
The Return of Railway Guns in 1940 63
Train Working for Railway Guns 69
Railway Gun Positions in Kent and Sussex 79
Command of the Dover Straits 91
German Railway Guns and Cross-Channel Bombardment Batteries 101
The Final Salvos of Guns on the Coast 111
Bibliography 115
Index 119
Review
In the first half of the 19th century, there was much public discussion in the Victorian military journals about planning the railway network, so overall, it could be used offensively to protect cities and the coast. One proposal was for a circular railway line around London for troops and artillery to be moved quickly to areas under attack. Suggestions were to build or re-route lines close to the coast, from which railway guns could fire at ships or troops landing on the beaches. At this time all European nations were spending millions on fortifying their borders. One of the arguments advanced in Britain was that mounting guns on railway trucks would be less costly and more flexible than building extensive coastal fortifications which might turn out to be in the wrong place.
It was not until 1894 with private funding and cooperation between senior officers of the 1st Sussex artillery volunteers and London Brighton and South Coast Railway that the first working railway mounted gun carriage was designed and built at Brighton. He was to be used to give mobile artillery support to those defending the coast in the event of an attack. An Armstrong rifled breech-loading field gun was available from a near derelict fort at the mouth of Shoreham harbour. Adaptions were made to a 20-tonne railway flat waggon at the Brighton railway works and the field gun with its carriage wheels intact was mounted on a turntable, to protect the crew they were enclosed in a steel tank-like structure with sides at 1.8 metres high and 12 millimetres thick. This clumsy contraction was anchored to the ground by cross girders and grapples when the gun was fired, but the turntable enabled it to turn and point in different directions.
Two years passed until the first heavy railway-mounted artillery was delivered to the British Army on the Western Front in France. Before then it was down the Horse teams, tractors and half-tracks that pulled most guns into position.
In the twentieth century, Germany had an efficient network of railways, which extended across its land borders to connect with those of neighbouring countries. In war, the railways were essential to moving troops and supplies, especially heavy artillery. The early German railway guns were better engineered but little different in conception from those used in the American Civil War and the siege of Paris a few years later.
The German arms firm, Krupps, was asked for artillery with greater firepower, which for strategic reasons needed to be mobile. Moving such heavy weapons by horses or tractors was impractical so the solution was to put them on strengthened railway trucks. For various reasons, the German Navy had a surplus of gun barrels, and Krupps were asked to design mountings to which these could be fitted. This posed a new set of problems which had to be resolved – recoil, stability, and the degree to which the gun could be traversed from the centre of the railway line. Krupp's solved these difficulties with German ingenuity and thoroughness, but it was not until the last two years of the war that they would be ready for action.
On the outbreak of war in 1939 there were about 20,000 steam locomotives in the country, many having been designed and built in the previous century, or with modifications since then. There were also a small number of electric and diesel locomotives.
The make-up of railway gun trains in 1940 was broadly the same as the siege trains that had gone to France in the First World War. The weight of the gun was the reason for it to be mounted on specially built railway trucks. The rolling stock of the train included an ammunition truck, for shells and cordite, and wagons for maintenance fitters and stores. Coaches with bunks and a galley enabled crews to be self-sufficient in remote locations. Spike Milligan, the post-war actor and musician, told how the railway gun unit he was attached to had a converted carriage for the gunners. Pre-war camping coaches from the London, Midland, and Scottish Railways. LMS. Or converted passenger carriages served this purpose well. waggons held spied arms, small arms, and artillery stores. Round white regulations insisted that each train had a Guards fan. The crew of the train numbered about 40 men, including the locomotive driver.
Conclusion
This is a fascinating subject and overall, an informative read and very enjoyable too. I am personally researching armoured trains railguns and military logistics by rail, and I hope to author my own books on this subject. I found Railway Guns from Pen and Sword to be full of history of the guns some of which I did not know about so has helped me with further studies.
It is one of those reads that you start you turn a few pages and realise there is way more to this book than just its subject, full of pictures too, some of which you can really see just how huge and ultimately terrifying it would have been to be on the receiving end with a rail gun ordinance heading directly at you from over 20+ miles away on the French coast would be extremely unnerving, to say the least!