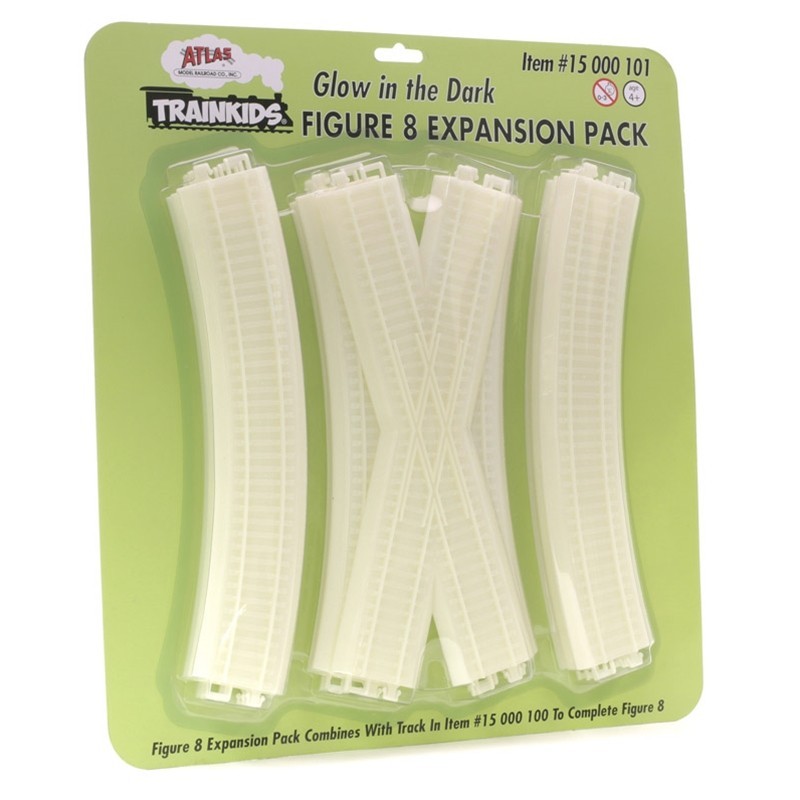 Introduction
Recently we looked at theTrainkids® Glow in the Dark Passenger Train Set. As mentioned, Atlas makes turnouts and crossings that allows one to expand its track plan beyond a mere oval; 18 pre-designed expansion packages are also available.
This review looks at some of those expansion packs.

Figure 8, Item 15 000 101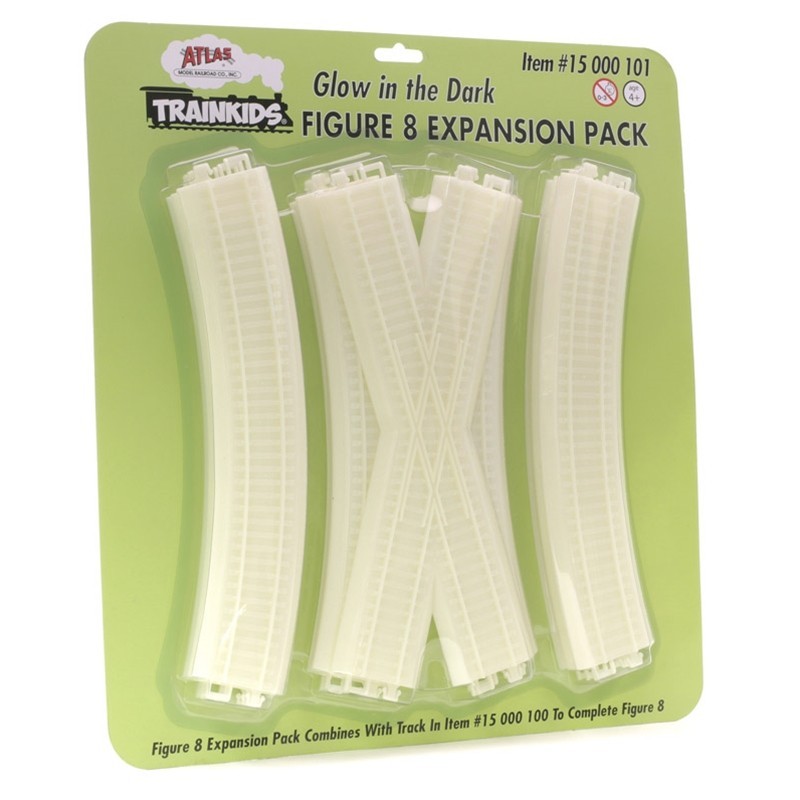 Left & Right Switch Set, Ite, 15 000 107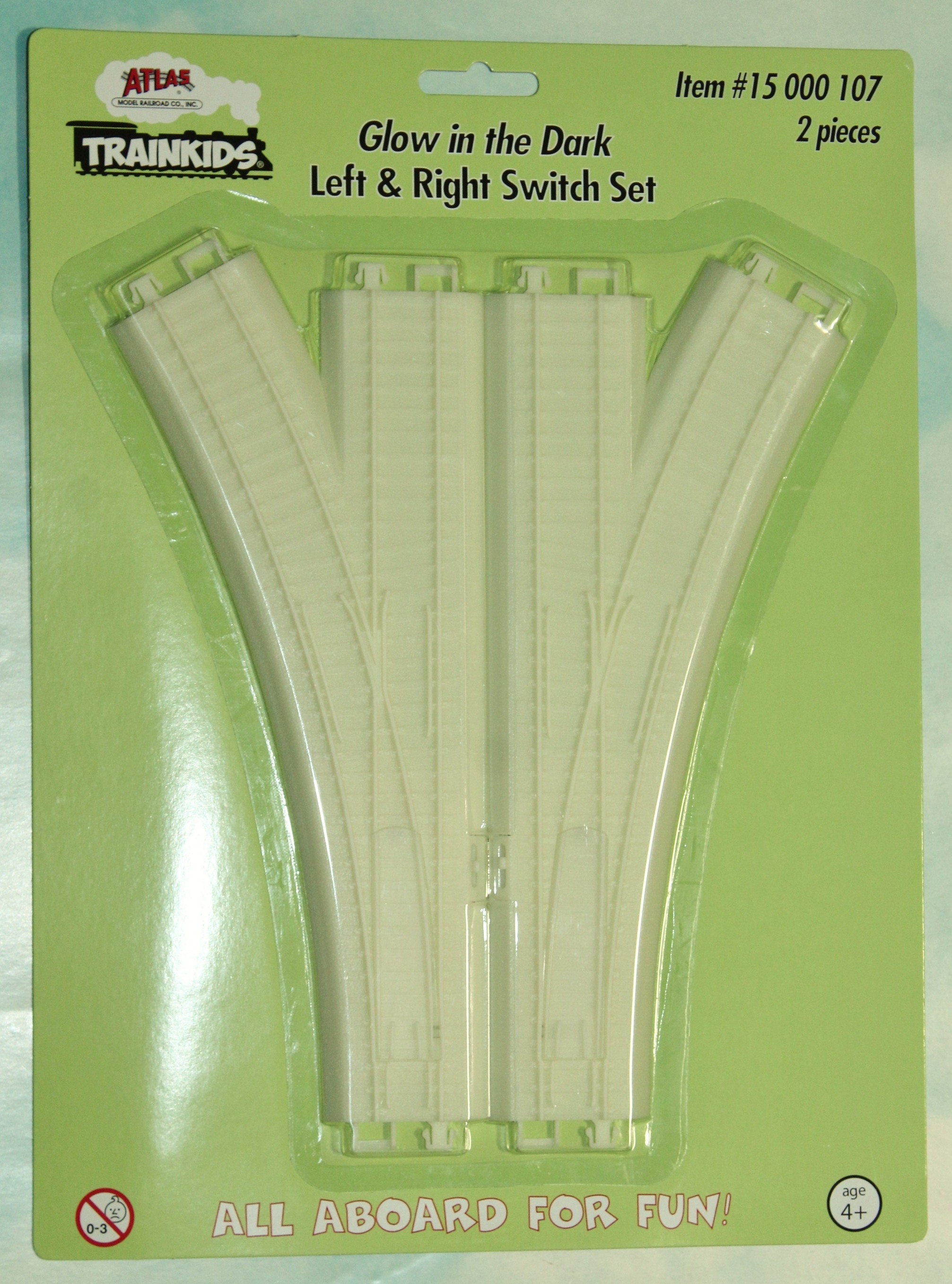 These switches are lined with sliding levers.

Straight and Curved Track, Items 15 000 105 and 15 000 106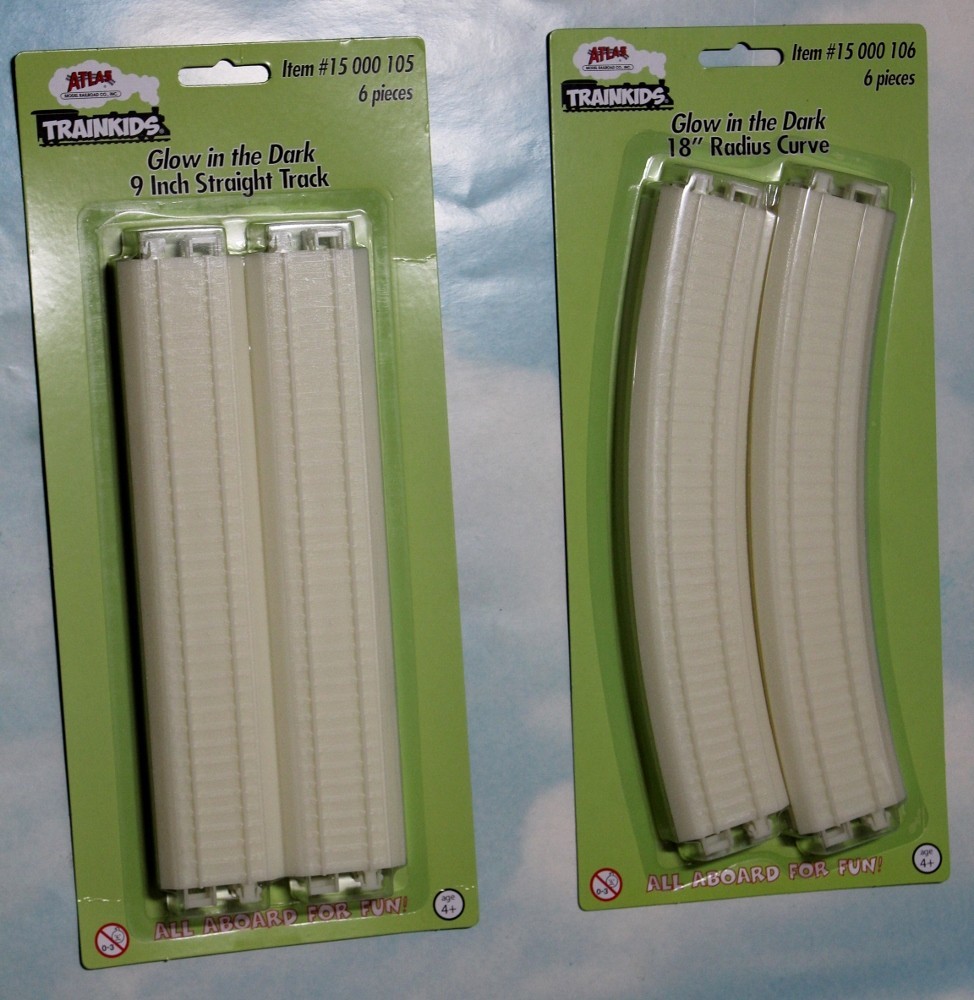 Conclusion
Each piece of track is molded with faux ballast. The pieces slip together smoothly and lock firmly.
The track does glow well after some time soaking up light. These expansion packs allow one to have even more fun with an Atlas Trainkids train. Recommend.