Stalen D Luggage Cars
The steel "Stalen D" luggage cars were built from 1932 for passenger services. Although the four-door Stalen D's were designed for domestic and cross-border services to Germany and Belgium, several were converted in 1937 for international service to Switzerland. These are therefore renumbered to D 7601 – D 7606.
In 1957 and 1958 another seven cars were adapted for international traffic. These were given the numbers D 7611 – D 7617. They could be found from Denmark to Italy. In the 1970s, the Deutsche Bundesbahn (DB) rented some Stalen Ds for domestic trains.
From 1969 the steel Stalen D cars were given UIC numbers. The last cars were withdrawn from regular service in 1981. The NS 80 84 984 0 504-8 subsequently served as a depot car.
The D 7603 was used in international trains from 1937 and is now, in good running order, the property of museum railway company Stichting Stoomtrein Goes Borsele.
These models feature DC wheels, and AC wheels are available.

Epoch IV-V Dutch luggage wagon NS 80 84 984 0 504-8, depot wagon. IV-V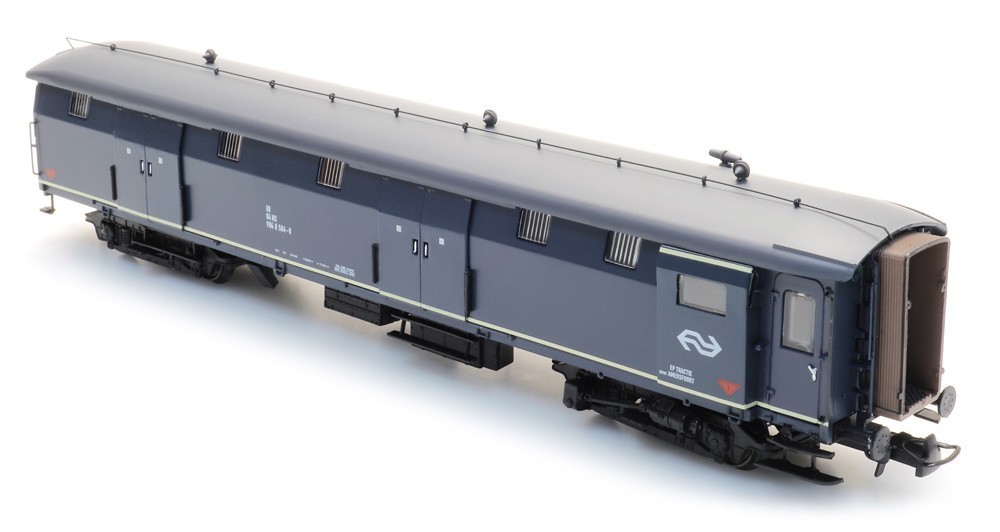 Epoch IV Dutch luggage wagon NS 51 84 95-40 006-2, blue. IV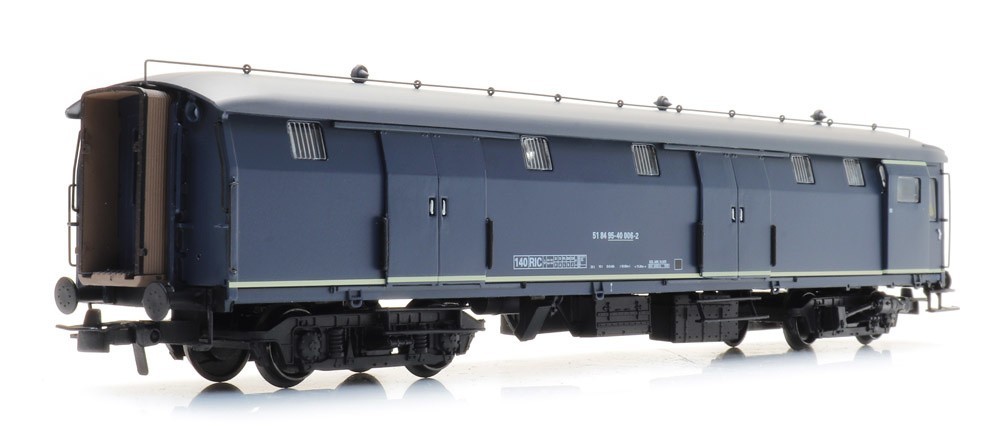 Dutch luggage wagon NS 51 84 95-40 012-0 Heimatbahnhof Hamburg-Altona. IV

Dutch luggage wagon NS 51 84 95-40 015-3, blue. IV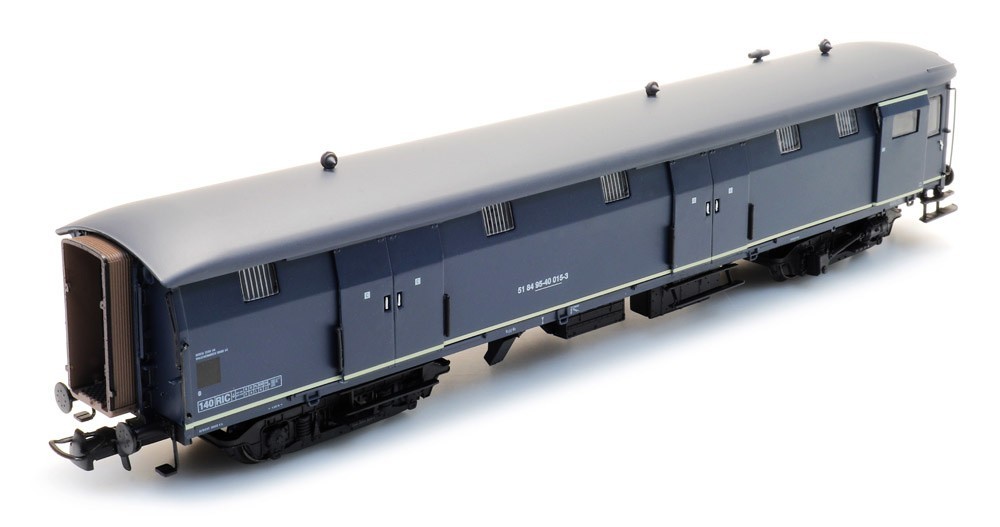 Epoch III Dutch luggage wagon NS D 7620, blue. III

Dutch luggage wagon D 6317. III

Dutch luggage wagon NS D 7605, green. III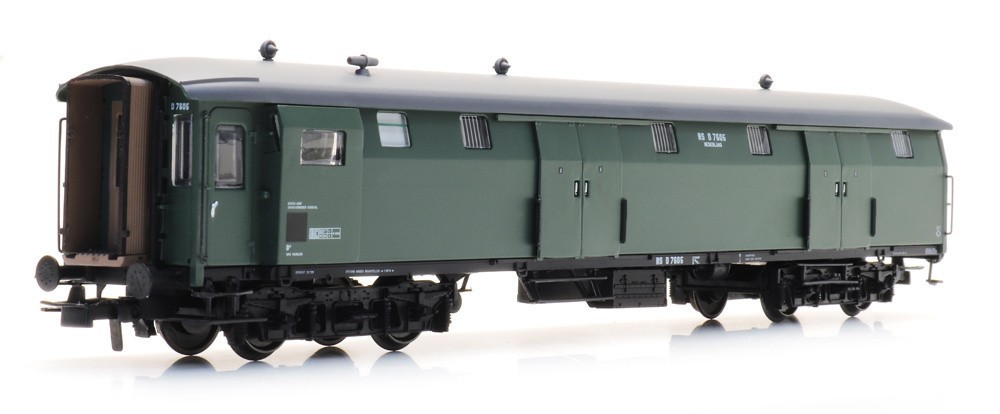 Epoch II Dutch luggage wagon NS D 7603, museum version. II-VI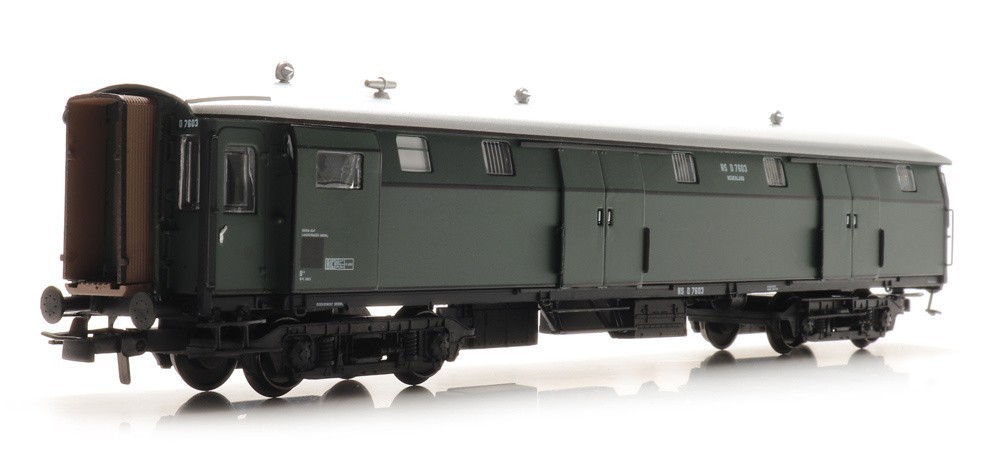 Dutch luggage wagon NS D 6069. II