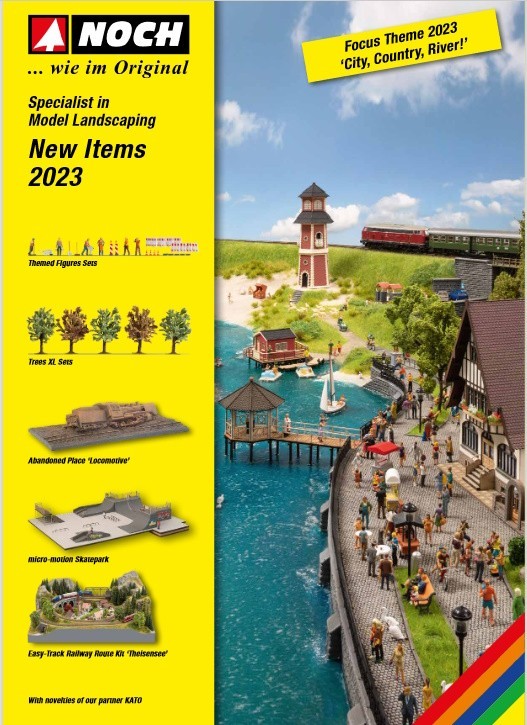 City, Country, River 2023
This year NOCH is releasing more figure sets, including several sets of 3D printed figures - in color. Also inbound are:
New Laser-Cut Minis
Trees
Ingenious rock making material

Ground cover

Water surfaces
Hard-foam models
Layout sets
A Lighthouse
Animated skate park
Beer garden
Animal sets.
Scroll down and look at the products in the NOCH catalogue.