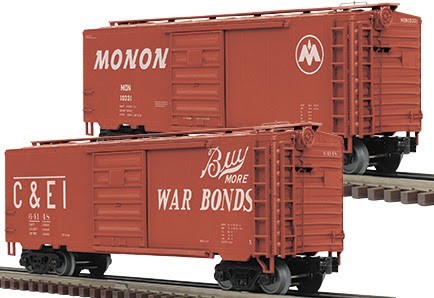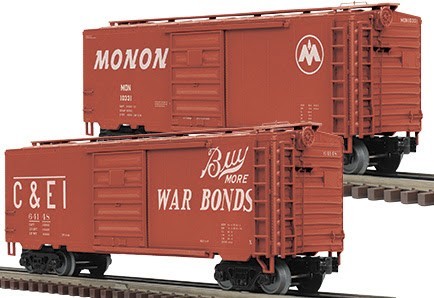 O PS-1 Boxcar
Atlas is pleased to announce the upcoming release of the Premier O 40' PS-1 Boxcar in two special livery offerings for Atlas Authorized Retailer Mr. Muffins of Atlanta, Indiana. The cars are available in two different car numbers in each scheme and are very limited in production. They are slated to arrive this Spring.
About The Atlas Premier O 40' PS-1 Box Car
Pullman had been making freight cars for more than half a century when it hit a home run with the PS-1 in 1947. Its landmark, welded construction — an area in which Pullman led the industry - provided lighter weight, superior strength, and better resistance to weather and corrosion than contemporary riveted cars.
The PS-1 was part of the postwar shift away from customized, railroad-specific locos and cars toward standardized designs produced in large quantities on efficient assembly lines. No wonder the PS-1 was soon followed by the highly successful PS-2 covered hopper, PS-3 open hopper, PS-4 flatcar, and PS-5 gondola.
With see-through roof walks, grab irons, and other separately added parts, this model is a detailed replica of the Pullman-Standard PS-1 boxcar.
Ordering Details
Item No. 3001855S Monon 40' PS-1 Boxcar
Early Order Price: $74.95
Car Numbers: 10331, 10338
Click HERE to order.
Item No. 3001856S Chicago & Eastern Illinois 40' PS-1 Boxcar
Early Order Price: $74.95
Car Numbers: 64148, 64152
Click HERE to order.
Order directly from:
Mr. Muffin's Trains
165 E. Main St.
Atlanta, IN 46031
765-292-2022
Email: mrmuffin@mrmuffinstrains.com
www.mrmuffinstrains.com