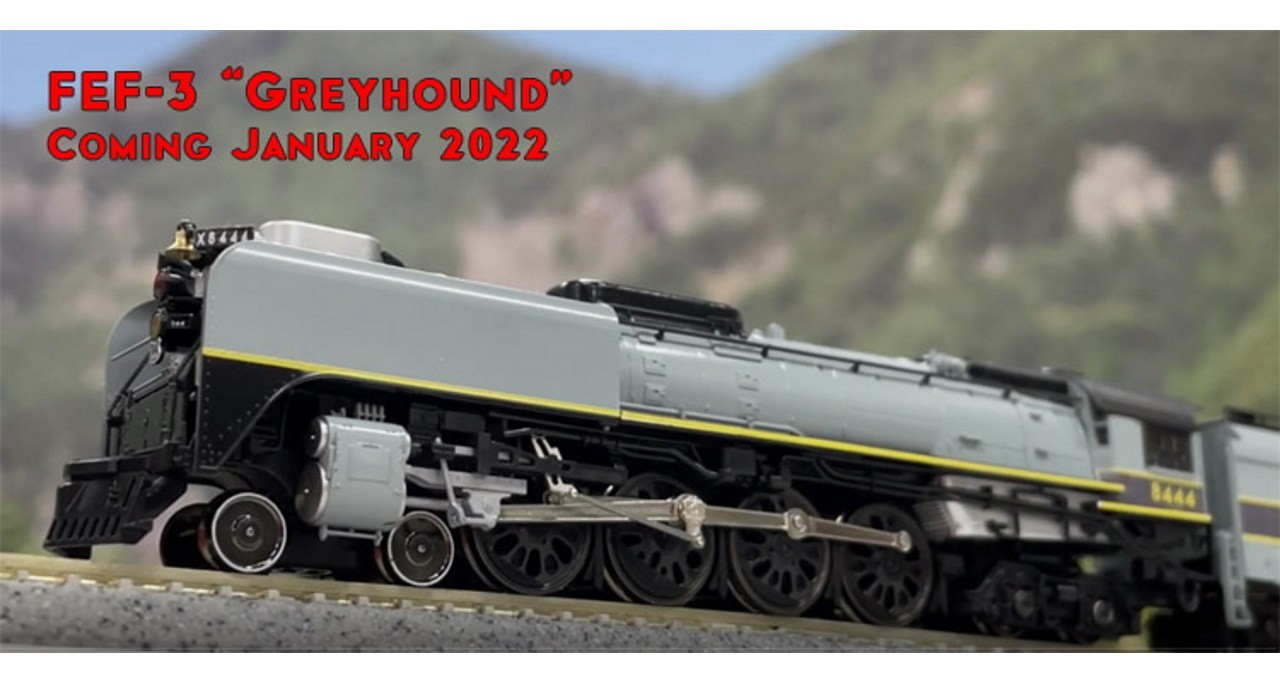 "In September 1987, a dream long held by steam enthusiasts came true when the Union Pacific approved to re-paint their FEF-3 #8444 (built as #844) into the two-tone gray "Overland" colors that were applied to 800-class locomotives beginning in 1946. These made the locomotives more aesthetically pleasing with the "Overland Route" passenger trains. This livery scheme only lasted a few years, but the post-WWII color scheme made a lasting impression!
This month we're proud to announce the FEF-3"Greyhound" two-tone gray in N Scale, coming this January, 2022! The FEF-3 will also be available with pre-installed DCC and ESU LokSound (available this February, 2022).
These are anticipated to go fast so be sure to reserve yours at your local hobby retailer today"!..........Kato USA
Kato has released a video of a hand painted pre-production sample on Youtube, and very nice it looks too.
Please remember, when contacting retailers or manufacturers, to mention that you saw their products highlighted here – on RailRoad Modelling
Kato USA N Scale FEF-3 "Greyhound" First look!